Independent Liberal Party (ILP) interim leader and ex-FIFA vice president Jack Warner sued me for substantial damages, a retraction and public apology as well as legal costs but he ended up offering an apology instead, via a legal document lodged in the High Court.
Here is the real story of Jack Warner, William McCormick QC, Om Lalla and Dereck Balliram versus Lasana Liburd, journalist and Wired868 managing director.
On 27 February 2013, I tried to make myself comfortable in the KR Lalla and Company's waiting room on Edward Street, Port of Spain. In a few minutes, I expected to meet attorney Dereck Balliram, who was representing Chaguanas West MP Jack Warner in our libel matter, and finally look him in the eye and make my feelings clear.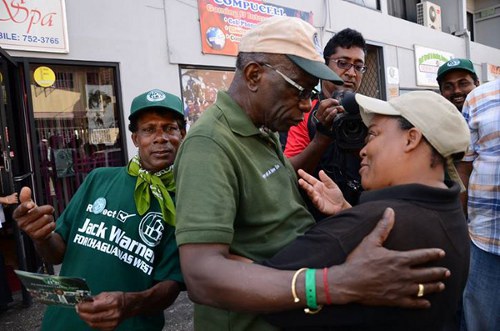 But the afternoon did not go as I imagined; not even close.
Balliram's office was a stone's throw from where I sat and I could hear his secretary announce my presence.
"Mr Liburd is here in the lobby," she said.
She seemed to pause for dramatic effect.
"And," she continued, "he is representing himself!"
In a split second, I heard the laughter from Balliram and his secretary flood the reception area.
I do not think it possible for a man of my complexion to turn red; but, just this once, I felt like I did.
Balliram never stepped outside his office to greet me. His secretary returned with my forms for the notification of a change of attorney and I signed where she pointed before being politely shown the door. I felt like a delivery boy.
That was the day my libel case with Warner started in earnest. (Libel Suit Timeline)
The then Minister of National Security had Balliram as instructing attorney, Om Lalla as advocate attorney and British barrister William McCormick QC as the guy who would lead the charge in court. I, a freelance journalist and owner of the Wired868 site that had not made a dollar up to that point, had just agreed to take them all on.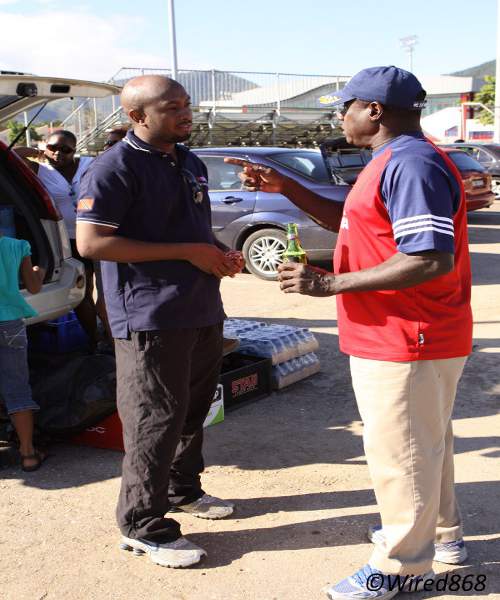 If I lost, Warner was seeking: a full and public retraction of the publication and an apology in their terms, a promise not to repeat or re-publish the allegation, an undertaken that I remove all articles related to the article, the payment of a substantial sum in damages to demonstrate the baselessness of the allegation and compensation for the injury to his reputation and distress and the payment of his legal costs.
The suit hinged on my coverage of a Haiti financial aid scandal that centred on Warner. Haitian Football Federation president Dr Yves Jean-Bart claimed, in an interview with British investigative reporter James Corbett and published in the UK Times, that only $381,000 (US$60,000) had made it to the impoverished island from $4.76 million (US$750,000) in aid sent by FIFA and the South Korea Football Association after the devastating Port-au-Prince earthquake on 12 January 2010.
I had assisted Corbett with part of his leg work in Trinidad and did my own fact checking with FIFA. We agreed that Wired868 would publish the story right after the Times did.
Wired868 was barely three weeks old at the time and it was a big story. I was sure that we got it right.
Most people did not know that Warner abandoned his first lawsuit against me in relation to the Haiti scandal and tried another angle in mid-stream.
The first legal letter issued by Warner's attorneys was sent on 24 February 2012 and demanded compensation for the supposedly libellous article headlined: "Warner named in Haitian aid scandal" and "FIFA stops TTFF funding."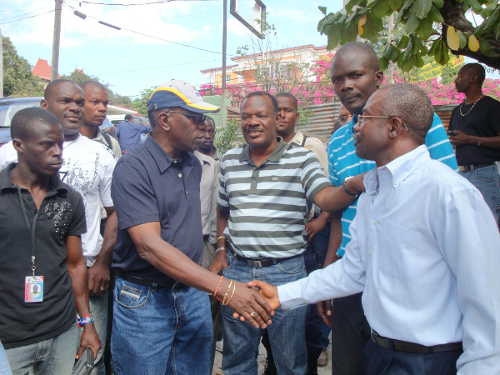 On 18 April 2012, they abandoned that angle of attack and focused on a solitary tweet instead, which accused Warner of pocketing Haiti aid money.
In the other half-dozen tweets on the matter, I had always attributed that sentiment to the Trinidad and Tobago Football Federation. But, in that sole tweet, I tried to ram in a few more "hashtags" and failed to attribute the comment to the proper source.
When Warner changed legal tack, Michael Townley, Dave De Peiza and Philip Hewlett-Lamont, my legal advisors, and I saw it as a weakening of position by our opponents. The aforementioned tweet had already been deleted and surely the fact that the former FIFA vice-president found no flaw in my substantive coverage of the Haiti aid scandal would weigh in my favour.
I never had a paid lawyer. When Warner's first pre-action protocol letter reached me, I contacted the London-based Townley for help. I had interviewed him before while covering the 2006 World Cup bonus dispute.
Townley agreed to draft a letter on my behalf without charge and De Peiza filed his instruction pro bono.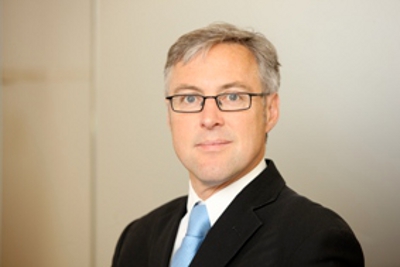 My first response to Warner's attorneys read: "We note that you have asserted that Mr Warner has in fact made all the due payments to Haiti and has accounted for them. We note however that this is mere assertion; it is not backed by any evidence…
"The article that your client complains about represents a serious and robust piece of journalism that reported on an allegation of huge public concern in respect of which the author had a duty to report. The sources were properly researched, they are prima facie unimpeachable, and no criticism can be seriously made that the article lacked justification.
"Furthermore your client was contacted and was given the opportunity to put his side of the story, but he declined to do so… If your client has evidence to show that he has properly disbursed the Haiti funds then he could have scotched this story before it was ever published but he declined to do so."
The name "KR Lalla and Company" carries gravitas in local circles. Kenneth Lalla SC, the founding member of the firm, was an early frontrunner for the position of Trinidad and Tobago President; although the honour eventually went to Anthony Carmona.
Lalla is also a former chairman of the Police Service Commission, Public Service Commission and Defence Commission while his son, Om, is a household name due to his close proximity to Warner and regular appearances on the popular "Crime Watch" programme.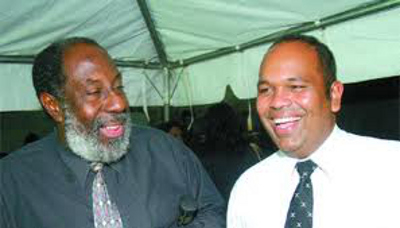 But Warner's attorneys underwhelmed with a series of bungles from the first day; some of which I pointed out in another article entitled "Warner's questionable lawsuit."
They first sent their pre-action protocol letter to my former employer, the Trinidad Express, and then to the T&T Mirror Newspaper. And, even when Warner's legal team tracked down Wired868, I was ordered to retract the story in print version although my company operates solely online.
The spelling of my name and the words of the supposedly distressing tweet often changed from one correspondence to the next. How could they not accurately quote something less than 140 characters long?
The errors from Warner's camp continued straight to the close and only emboldened me. So many people seem to get by on bluster in Trinidad and Tobago; perhaps I could hold my own with little more than common sense and integrity.
Of course the legal help I received was extremely beneficial.
On 26 July 2013, my lawyers filed a defence which stated that: Warner's international reputation was far from wholesome long before my tweet, he himself had caused the supposedly libellous words to be repeated on more influential media platforms than my own, the tweet carried a URL and, in my opinion, was merely a headline which ushered readers to a story that was uncontested and, in any case, the tweet represented fair comment based on information received from credible sources.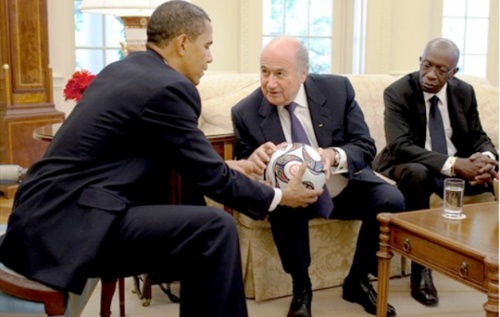 I made it clear that I would not shirk from a legal battle and Corbett would testify on my behalf as well.
There was never any enthusiasm by Warner's attorneys to see me in court after that. But the war was far from over.
On 24 October 2012, KR Lalla and Company dramatically softened its position. It was happy to drop the lawsuit but only if I submitted an apology.
My attorneys responded that I would only apologise for the fact that my tweet did not mention its source, the TTFF.
On 18 January 2013, KR Lalla and Company insisted there was only one apology that it would accept, which was to read: "I accept that this allegation is without foundation and injudicious on my part. I wish to offer my apology to the claimant for the distress and embarrassment caused by my tweet and/or comment."
On Friday 25 January 2013, the two sides were to file in court and, from then on, any side could be forced to pay the other party's legal costs to end litigation.
I met my lawyers on Monday 21 January and they felt I was being too stubborn. Warner's attorneys did not ask for the apology to be published and there was always the chance that I would lose in court.
So why not accept the compromise and move on?
Balliram insisted that my proposed statement—which apologised for failing to attribute the contents of the tweet to the TTFF but not for the tweet itself—was unacceptable.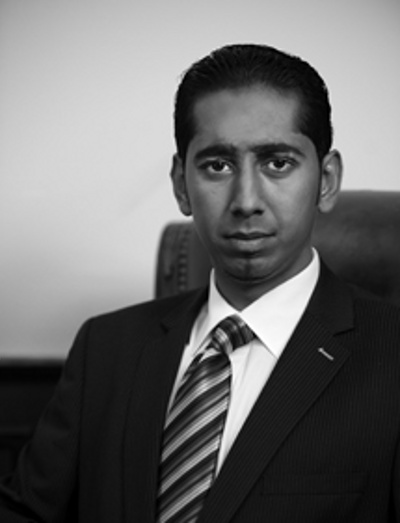 "Your proposed apology (…) may itself be defamatory in nature and interalia accordingly our client does not wish to be party to it," stated Balliram. "We trust good sense will prevail and your client will settle this matter amicably as originally agreed rather than incurring legal costs by both sides and engaging precious judicial time. We look forward to your urgent response."
I refused to bend. The deadline came and went and legal documents were filed. By then, the vast majority of my legal assistance came from the two local lawyers and one had reached the end of his patience. If I wished to use Lamont further, I would have to pay for his time.
The two lawyers had been generous to a fault up until then and I thanked them for their efforts. And, after discussing the matter with family and friends, I decided to take over the case myself.
As I signed my change of attorney forms, I had an idea.
"Call Balliram," I told De Peiza, "and tell him you think you can get me to accept the legal letter that they rejected."
He made the call in front of me.
"Yes," he said, in an excited voice, "they will accept it. So do we send that?"
"No," I replied, with a smile. "I just wanted to see if they were still negotiating. I think I can do even better than that (statement)."
Editor's Note: Click here for the Libel Suit Timeline and Legal Statements.
Click here for Part Two as Jack Warner's attorney, Dereck Balliram, executes a crucial trick at the death but does not quite pull it off.