The Wired868 Lime Kickers leadership board was a Liverpool FC love-in this weekend, as Daniel Geelalsingh's 'Geeze and Ages', Andre Roberts' 'A Wick 5_Amco' and Nigel Seerattan's 'No Europe FC' moved to joint first with a total of 202 points—after each scoring 87 points in match week two.
Astounding? Not really. All three had the same starting XI right down to the team captains!
Geezan ages fellahs…
Star Egyptian forward Mo Salah didn't quite deliver in Liverpool's 1-0 win over Burnley, but Geelalsingh, Roberts and Seerattan still benefitted from strong showings by flying Liverpool full backs Trent Alexander-Arnold (12 points) and Konstantinos Tsimikas (11). 
West Ham's attacking pair of Michail Antonio (16) and Said Benrahma (12) did the business again in a 4-1 demolition of Leicester City while Manchester United forward Mason Greenwood was good value with 10 points, although the 'Red Devils' could only muster a 1-1 tie away to Southampton.

Wired868 received confirmation of its first month-end prizes with KFC offering two bucket meals for first while Cuts R Us celebrity barber Rudd Gonzales—okay, so Mr Live Wire rates him highly!—will deliver a premium haircut to the runner-up.
At this rate, one from Geelalsingh, Roberts and Seerattan will be feasting on chicken and chips, another will be looking as sharp as a tack… and presumably the third will be the one taking the photographs!
There are still two weeks to catch up though.
There was no sign of Chelsea forward Romelu Lukaku yet amongst the punters, not even in Brian Springer's 'Trini Tuchel FC'—gasp! But after the burly Belgian treated the Arsenal defence with as much care as a greedy child treats a chocolate wrapper, Mr Live Wire expects that to change pretty soon.
Lukaku scored on Sunday as Chelsea downed Arsenal 2-0 to leave opposing manager Mikel Arteta down in the dumps. He could probably pull up a chair next to Wired868 editor Lasana Liburd, whose match day score of 64 was only good enough for 203rd place.
But let's be honest here, isn't it an honour to be in the best 203rd in anything? Presumably about 202 Lime Kickers might chuckle at that, but just you wait!
The big movers this weekend were Justin Charlerie's 'FPL is Coming Home' and Kyle Katwaroo's 'FC HYC' who each tallied 96 points—although with different squads.
Charlerie captained Manchester City winger Rihad Mahrez who got 12 points despite coming off the bench, while Katwaroo picked the right—cough, cough—Manchester outfit as he gave the armband to Greenwood for 20 points.
FPL is Coming Home is eighth while FC HYC—we definitely will NOT ask him to breakdown that acronym for us—is 17th.
And what of last week's champion, Keston Paul? Paul's 'No DMs FC' did come to the party in the second week as he mustered just 56 points and dropped to 57th.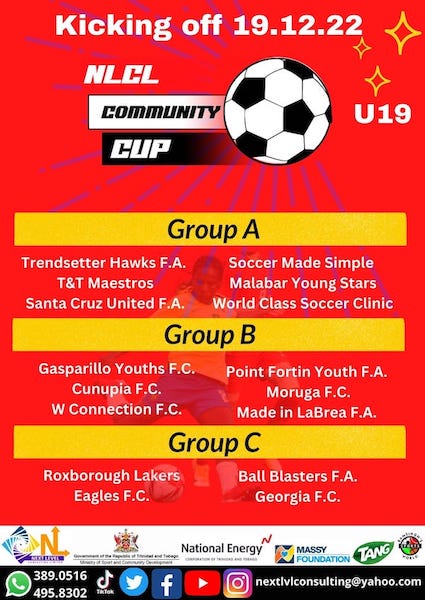 Manchester United maestro Bruno Fernandes, his team captain, contributed just two points to the cause. Ouch.
The most valuable fantasy football player over the weekend was Chelsea right wing back Reece James who had a goal and an assist in their London derby for 18 points. Cue: mad rush to join the 'Roman revolution'.
On to week three then. There are only buckets of KFC and a stylish haircut at stake!
Week Two in numbers:
202 points (total): Daniel Geelalsingh's 'Geeze and Ages', Andre Roberts' 'A Wick 5_Amco' and Nigel Seerattan's 'No Europe FC.
96 points (round score): Justin Charlerie's 'FPL is Coming Home' and Kyle Katwaroo's 'FC HYC'.
Editor's Note: Click HERE to join the Wired868 Lime Kickers Fantasy League.