At 11.55am today, Concacaf offered an olive branch to the Soca Warriors. On Monday 28 September, Concacaf will hold its draw for the 2021 Gold Cup, which is its showcase tournament, and there will be a special arrangement for the Trinidad and Tobago Men's National Senior Team.
Yesterday, Fifa suspended Trinidad and Tobago from international football and its secretary general Fatma Samoura warned Fifa's 210 full member associations not to have any contact with any football teams from the twin island republic.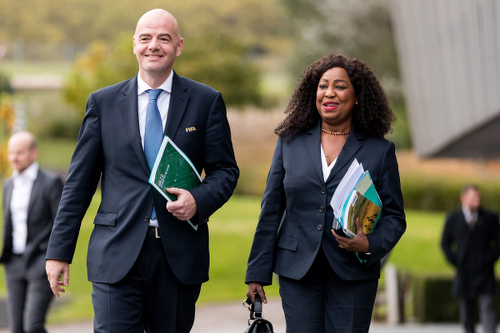 But, last night, Concacaf president Victor Montagliani held an emergency meeting with his executive which decided on a compromise.
"Concacaf has noted Fifa's decision to suspend the Trinidad and Tobago Football Association (TTFA)," read a Concacaf statement, just before midday. "This matter was discussed during an emergency meeting of the Concacaf Council last night, and the following was agreed:
"For the purposes of the 2021 Gold Cup draw, […] Trinidad and Tobago will be drawn in the Prelims as planned. However, they will only participate in the competition if the suspension imposed on the TTFA is lifted by FIFA by 5:00 pm ET on 18 December 2020.

"If the suspension imposed on the TTFA is not lifted by FIFA by 5:00pm ET on 18 December 2020, Trinidad and Tobago will be replaced in the Gold Cup Prelims by the Antigua and Barbuda Football Association, as the next highest ranked team based on their 2019 Concacaf Nations League performance."
If Fifa president Gianni Infantino played the role of 'bad cop' yesterday, by suspending the TTFA for a late withdrawal of its High Court case—Montagliani tried to be the 'good cop'.
The problem was, while Concacaf was deciding how to deal with the TTFA, the United TTFA members were also meeting.
And, at 7:38am today, the TTFA's attorneys informed the High Court that Wallace and his colleagues—now minus the resigned second vice-president Susan Joseph-Warrick—wanted to resume the fight.
By the time that Concacaf offered the TTFA an olive branch at 11:55am, Wallace already had his gloves back on.
It is a scenario exacerbated, in large part, by Fifa's refusal to communicate directly with Wallace and his team, who the governing body refers to in public statements as the 'former officials'.
Will Wallace withdraw a second time, as a result of Concacaf's offer? And what of the opinion of the TTFA's member delegates?
On Tuesday night, roughly 70 per cent of the TTFA's members asked the elected officials to end the case, so as to avoid a potential ban. It was an informal meeting and not binding, but their feedback was said to be the catalyst for Wednesday's withdrawal.
The members were not consulted on Friday morning when the case was resumed. What does Wallace say to them now?
TTFA v FIFA timeline: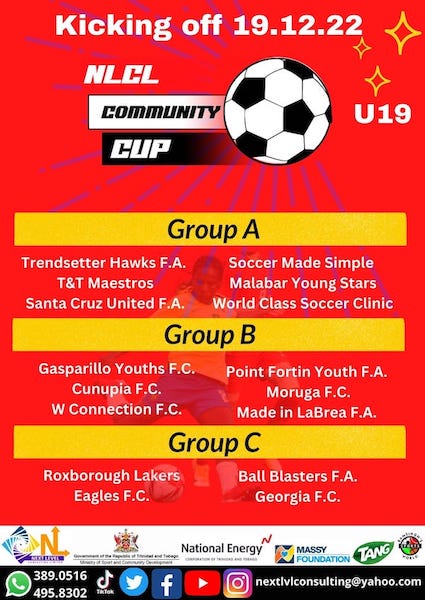 17 March: The Bureau of the Fifa Council announces that Wallace, his vice-presidents and the TTFA Board have been replaced by a normalisation committee, as a result of their massive debt and 'extremely low overall financial management methods'.
18 March: Fifa declares that TTFA accountant Tyril Patrick, the man who oversaw the 'extremely low overall financial management methods' in the first place and was targeted for an internal probe, was the perfect fit to run the local body in the interim.
21 March: Patrick tells Fifa 'thanks but no thanks', after his appointment was quickly met by legal threats from the TTFA's attorneys.
27 March: Robert Hadad, whose family-owned company holds the Häagen-Dazs franchise in Trinidad, accepts the job of normalisation committee chairman and is immediately on the back-foot as he unconvincingly tries to distance himself from controversial former president David John-Williams.
6 April: Wallace appeals against Fifa's decision to implement a normalisation committee in Trinidad and Tobago at the Court of Arbitration for Sport (CAS), as permitted by Fifa's Statutes.
7 May: Wallace realises why Fifa likes CAS that much. "We feel we are basically being set up!" he says. TTFA withdraws from the Switzerland-based CAS and turns to the local High Court itself.
18 June: Bambi has claws. Up to this point, Wallace has been painted as an innocent victim of Fifa's machinations. Turns out that 'Honest Wallie' was guilty of some dodgy backroom dealing himself. Outspoken United TTFA member Keith Look Loy calls Wallace a replica of former president David John-Williams. Ouch. Still, the officials decide to remain united in the face of the Fifa threat.
13 August: High Court Judge Carol Gobin rips Infantino a new one, as she bins Fifa's attempt to have the case moved to CAS.
"If Fifa disputes the authority of Mr Wallace and others to act on behalf of TTFA, and TTFA is under the control of the normalisation committee," said Gobin, "how does it reconcile that with its insistence that these very persons who have no authority to file these court [documents] should commence arbitration proceedings in Switzerland?"
26 August: Infantino, sore from Gobin's spanking, has had enough of these legal niceties. Secretary general Fatma Samoura emails Hadad and issues a public missive, which gives the TTFA's 'former leadership' three weeks to drop the case. The deadline of 16 September is on the eve of a Fifa Council meeting and two days before the annual Fifa Congress.
"We firmly request the TTFA to ask the TTFA former leadership for an immediate withdrawal of the claim at the Trinidad and Tobago High Court by 16 September 2020, at the latest," stated Samoura. "In view of the above, we deem that a failure to comply with this directive would result in the commencement of suspension proceedings via the relevant Fifa bodies."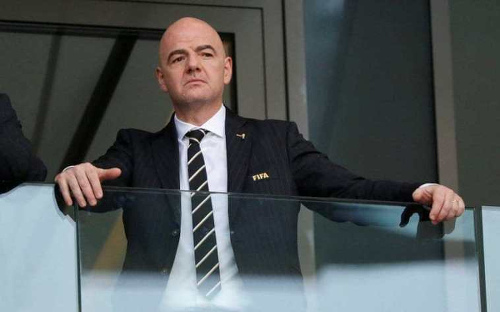 5 September: Hadad announces EGM on 15 September, after request from the TTFA's member delegates. But it turns out that holding a proper EGM is not as easy as serving ice cream and Hadad's procedural errors are immediately pointed out. 
14 September: Justice Gobin endorses a requested injunction from the TTFA against the Fifa-appointed normalisation committee, which stops Hadad and his gang from holding an EGM or so much as using the TTFA's stationery. If Infantino and Samoura had not misled the TTFA delegates about who was legally in charge of the local game, the call for an EGM might have worked. But there is no time now for that.
18 September: The Fifa Congress and Council meetings pass with nary a word about the TTFA. Was Infantino bluffing? Nope. The Congress had barely ended when Fifa sent the TTFA a new deadline of 23 September. As it turns out, Infantino does not want to put the Trinidad and Tobago impasse to a vote between 210 member nations—but he is happy to drag the TTFA before his seven member cabal, cough, Bureau.
Oh and, for the first time, Concacaf is going to hold its Gold Cup draw nine months before the tournament, on 28 September. Only non-suspended members allowed. Hint, hint.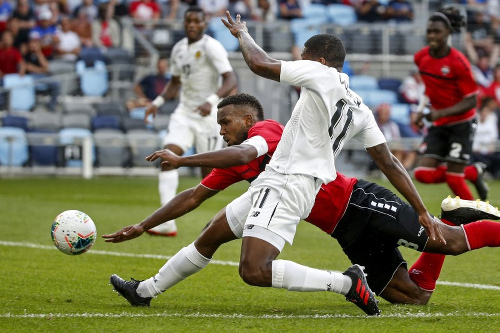 22 September: The TTFA calls an informal meeting to hear what its members think about fighting Fifa and possibly facing a suspension. Thirty-six from 47 members attend (maybe Netflix had something too good to miss!) and 70 per cent of them ask their elected officers to shoulder arms.
23 September: United TTFA puts out a statement at 1pm confirming the withdrawal of the High Court case. Curiously, it is not signed by president Wallace or vice-president Clynt Taylor. Worse, the withdrawal is filed electronically two minutes after the close of court and not sent to Fifa's attorney as a matter of courtesy—so Fifa has only the 1pm press statement to go by.
24 September: It is a holiday, so the courts are still closed and Fifa still has no official update to their case. In truth, Justice Gobin would still have to accept the withdrawal in any case before it became final. Peeved, Infantino calls the six families of The Fifa to a Bureau meeting, to select the perfect Republic Day present for Trinidad and Tobago.
They opt for a horse's head. The TTFA is suspended until they not only withdraw the case but also amend its constitution, so as to presumably make it easier to be shafted in the foreseeable future. Fifa reveals the decision at 4:26pm.
As it turns out, Concacaf president Montagliani, who is also a Bureau member, got permission to play 'good cop'. He calls a Concacaf emergency meeting that same night, which offers the TTFA roughly three months more to make Infantino happy. Badda bing badda boom. The Concacaf members decide to sleep on their decision and release it in the morning. What could go wrong?
25 September: Just when he thought he was out, they pulled him right back… Wallace decides that, with the Gold Cup dream squashed anyway, he is going to go down with his boots on. At 7:28am—yeah, they were bright and early this time!—the TTFA attorneys tell the High Court that they are withdrawing their withdrawal. We are back beeyatch!
There is one casualty though. Second vice-president Susan Joseph-Warrick says the TTFA seems to be no longer fighting for its members or players and submits her resignation at 6:49am.
At 11:55am, the Concacaf executive—presumably operating on 'Trini time'—gets around to issuing confirmation that the Soca Warriors have a 'bligh' and can compete in the Gold Cup, providing that the TTFA can make Infantino smile by 5pm eastern time on 18 December 2020.
So we are all good right? Right?