Trinidad and Tobago Football Association (TTFA) president William Wallace has responded to Fifa's suspension by resuming his legal writ with the world governing body.
This morning, Fifa's attorneys expected confirmation that the case against their clients had been withdrawn in the High Court. Instead, there was yet another surprise, as they were sent a 'withdrawal of the withdrawal'—despite having never received the initial 'withdrawal' in the first place.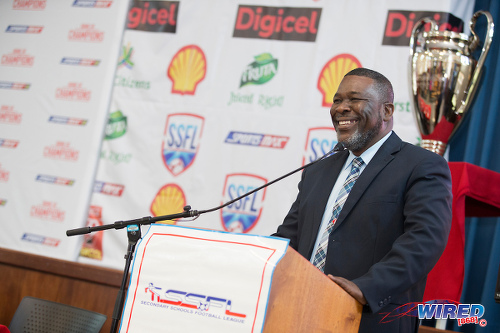 The legal missive stated simply that: 'the applicant withdraws and discontinues the notice of application for permission to withdraw the claim, draft order and the affidavit of William Wallace in support of the said application dated and filed 23 September 2020'.
Today's application was filed at 7:38am.
On Wednesday, the TTFA filed documents at 3:02pm, which meant they were two minutes AFTER the High Court Civil Registry closed for the day. Since yesterday was the Republic Day holiday and the courts remained closed, Fifa had no official word of their withdrawal—save for a press statement by the United TTFA.

And, yesterday, the Bureau of the Fifa Council, headed by president Gianni Infantino, decided to suspend Trinidad and Tobago from the international game.
The suspension means the Soca Warriors will almost certainly miss out on the Concacaf 2021 Gold Cup, which was partly the reason that the TTFA officials abandoned the case in the first place—after being so instructed by roughly 70 per cent of local football delegates.
Wallace has now decided to change course again.
Ironically, even as he instructed his attorneys to proceed, Concacaf was preparing a draft of its own that would allow the Warriors to compete in the Gold Cup once their suspension is lifted by then. Wallace would not have known that at the time.
Up to the time of publication, Wired868 was unable to reach the besieged TTFA president for comment.