Somewhere in Trinidad, there is a man with an axe to grind this Carnival season. Shunned by the establishment and forced to live on the fringes of society, the gentleman has apparently planned a spectacular counter-attack on the land of bacchanal, dodgy tenders and roti police.
But enough about Sunny Bling and his toting feelings after being chucked out of the Soca Kingdom on Machel Monday.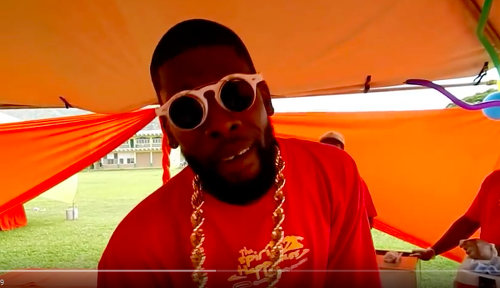 Mr Live Wire sat up straight after a terse media warning combined two words that have no business together. No not "carnival" and "terrorist"—but "police" and "intelligence."
The Trinidad and Tobago Police Service, according to Public Information Officer and acting ASP Michael Jackman, received 'intelligence' that a group of men intended to disrupt Carnival on Monday and Tuesday with criminal conduct. One of the men is still at large.
So, ahmm, be careful and try not to get killed by an Isis splinter cell… But mostly have fun. Carnival sweet fuh days!
The United Kingdom went further in its travel advisory to British tourists: "Remain vigilant and avoid crowded places and large gatherings."
And that leaves where exactly besides the Calypso Revue Tent? After all dem decades and the Queen still doesn't understand Carnival in the colony? Really?!
It is like your wife of 20 years asking you if you want slight or heavy pepper in your doubles.
"Woman, yuh know that tall man at Rufina's hand heavy… Yuh trying to kill mih?!"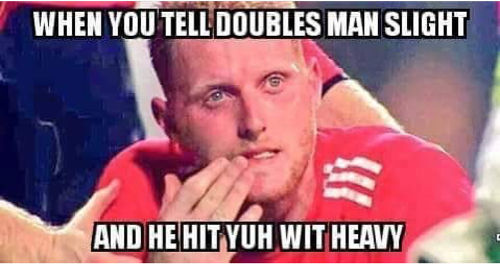 So, to summarise, acting ASP Jackman thinks it is important to know that some people wanted to mash up the place for Carnival. But he refused to say who, what, when, where or how.
Doh say Police ent warn allyuh!
It reminded Live Wire of a gripping scene in Men in Black when Will Smith, who plays the role of an intergalactic immigration officer and regulator of all things alien, suggests that the urgency of the situation meant they could not afford to withhold information from the public.
His colleague and superior, played by Tommy Lee Jones, knew better.
"There's always an Arquillian Battle Cruiser or a Corillian Death Ray or an intergalactic plague that is about to wipe out all life on this miserable little planet," he said, "and the only way these people can get on with their happy lives is that they DO NOT KNOW ABOUT IT!"
Even fake, untrained, comedic lawmen make more sense than the TTPS. Although, to be fair, Jackman is an 'actor' too. Just like acting COP Stephen Williams and acting deputy COP Deodat Dulalchan. Go figure.
Will there be a drop in turnouts now for Carnival—at a time when the country can least afford it?
Mr Live Wire won't let such a vague warning change his plans for Carnival Monday and Tuesday. But, just to be safe, keep an eye out for Sunny Bling!