HydroTech Central FC rebounded from their opening round Group B loss this evening with an emphatic 3-0 win over Haiti club Racing FC in Caribbean Club Championship action at the Estadio Cibao in Santiago, Dominican Republic.
However, the "Couva Sharks" must win again on Sunday against Dominican Republic outfit Atlántico FC to advance to the semifinal round of the regional tournament.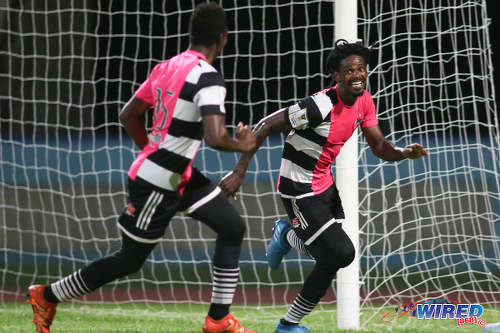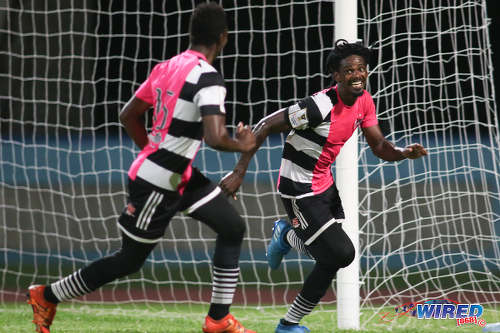 Atlántico trailed Jamaica's Portmore United FC by two goals up to the 75th minute tonight but somehow managed to claw themselves level at 2-2, thanks to a double from Venezuelan midfielder Herlyn Cucia.
The result means that Portmore and Atlántico lead the group with four points—the Jamaicans enjoy a superior goal difference—while the Trinidad and Tobago Pro League's last representative, Central, have three points.
Portmore play Racing in their final group match on Sunday with the Haitians already eliminated from the competition. Even if Portmore lose, Central would still need a win to better the Jamaicans as the first tie breaker in the competition for teams on equal points is head-to-head results—and the Jamaicans defeated Central 2-0 on Wednesday.

Central coach Stern John can take heart from the performance of his team tonight, though, as they produced the most dominant showing of the competition so far against the hapless Racing Club. Veteran attacker Jason Marcano, who played as a lone striker, scored a sharp double in the first half and Tyrone Charles added some shine to the score summary with a deflected item in the second half.
But the scoreline told just half of the story as Central hogged possession throughout, with World Cup 2006 veteran midfielder Densill Theobald—a Pro League champion last season with North East Stars—in fine form.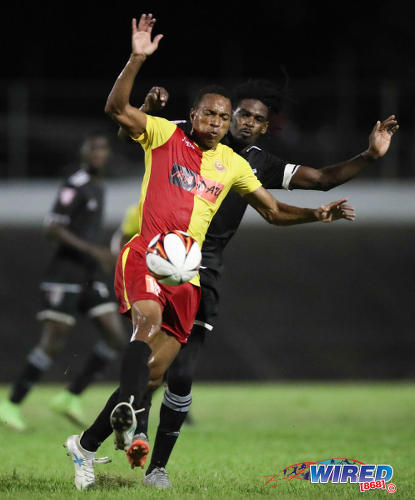 At present, HydroTech is pondering a long-term partnership or even a financial takeover of the Sharks and is reported to be conducting a due diligence on the club's financial health.
On the field, at least, the project looks promising. But Central must still finish the job on Sunday and it will not be straightforward against the resilient, streetwise Atlántico.
Caribbean Club Championship
Group B
(Friday 9 February)
Racing FC 0, Central FC 3 (Jason Marcano 10, 39, Nathan Lewis 49) at Estadio Cibao, Dominican Republic;
Atlántico FC 2 (Herlyn Cuica 76, 87), Portmore United FC 2 (Javon East 42, Ewan Grandison 72 pen) at Estadio Cibao, Dominican Republic.
(Wednesday 7 February)
Central FC 0, Portmore United FC 2 (Ricardo Morris 47, Jeremie Lynch 86) at Estadio Cibao, Dominican Republic;
Atlántico FC 2 (Engelbert Briceño 7 pen, Jarol Herrera 15),  Racing FC 1 (Charles Bendy 27) at Estadio Cibao, Dominican Republic.
Upcoming fixtures
(Sunday 11 February)
Portmore United FC vs Racing FC, 5pm, Estadio Cibao, Dominican Republic;
Atlántico FC vs Central FC, 8pm, Estadio Cibao, Dominican Republic.