As Terminix La Horquetta Rangers owner Richard Ferguson strolled away from his Sportsmax interview in the aftermath of his team's 1-0 loss to Defence Force at the St James Police Barracks—their second Trinidad and Tobago Premier Football League (TTPFL) loss in four days—opposing coach Lloyd Andrews playfully rubbed salt in the fresh Rangers' wound.
"Ah sorry about tonight eh!" Andrews said.
"That's small thing man," responded a smiling Ferguson. "All that in football."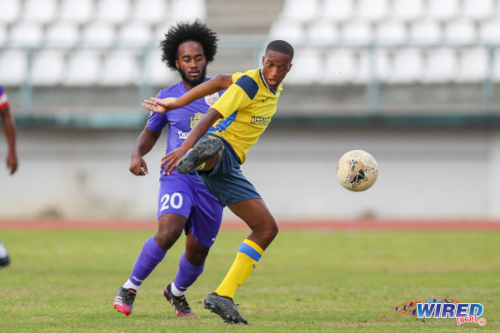 Ferguson seemed to take Andrews' picong in stride, but a fly on the wall of the Rangers dressing room may have picked up a different range of emotions from the savvy businessman and outspoken football club owner.
The clash between 2019-20 Pro League champions Defence Force and swashbuckling 2022 Ascension Tournament winners Rangers was massive in every sense of the word with the TTPFL title, a Caribbean Club berth and good old bragging rights all on the line.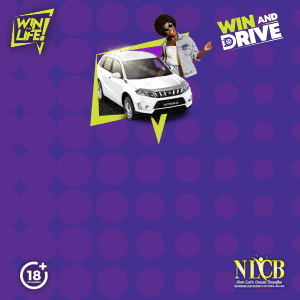 Before kickoff, the teams had scored a whopping 72 goals between them this season, with Rangers' 39-goal haul (from 14 matches) bettered only by table-toppers AC Port of Spain—who rattled off 40 goals in 15 matches.
So, one would not have to be Seigonie Mohammed to forecast a downpour of goals at the Barracks.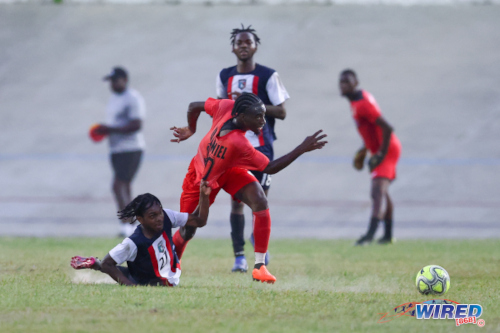 Instead, a cagey but physical affair ensued, with goalkeepers Christopher Biggette and Jabari St Hillaire rarely troubled. And the game's lone item came in the shape of a 35th minute penalty from Defence Force stopper Justin "Shiggy" Garcia, who dramatically banged his left-footer off the post and in.
The 1-0 result put Defence Force (37 points) within touching distance of the top two TTPFL teams AC POS (39 points) and Tiger Tanks Club Sando (38 points), and leaves them right on the doorstep of qualification for Caribbean Club competition before the 28 May cut-off date.
Rangers are slightly adrift in fourth place with 31 points, although they have played a game less.
As previously confirmed by Trinidad and Tobago Football Association (TTFA) general secretary Amiel Mohammed, the top two TTPFL teams as of 28 May will qualify for the 2023 Concacaf Caribbean Cup while the third-place team would head to the second tier Concacaf Caribbean Shield.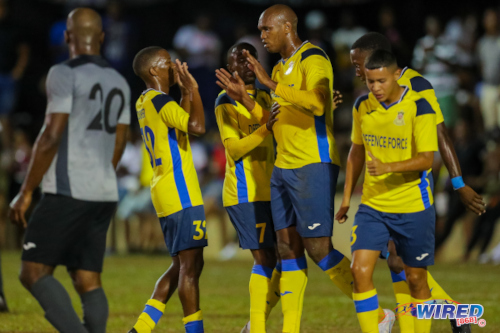 The top three teams in the Caribbean Cup advance to the 2024 Concacaf Champions League, which is the highest level of club football in the confederation.
"What this means is that we are seeing the Piarco International Airport right now," said Andrews. "We haven't boarded the flight but we're seeing the Airport. The next thing for us is to secure the other victories and board the flight."

The Army/Coast Guard combination face Prison Service FC (whom they trashed 7-0 in the first round), W Connection and second-placed Club Sando between now and 28 May.
Meantime, Rangers play fifth-placed Central FC this Friday, before fixtures against Cunupia FC and Prison Services. The La Horquetta-based club also have a game in hand against Police FC, but it is unclear if that game will be played before the 28 May deadline, given the jammed TTPFL schedule.
Maximum points for Rangers in their next three games will take them to 40 points, but even that is unlikely to guarantee them Caribbean football at this juncture.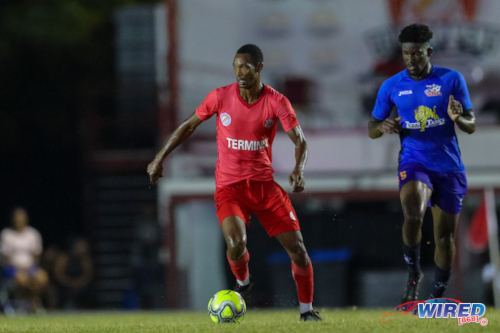 What a rough four days for the boys from La Horquetta then. A surprise 3-2 loss to Caledonia on the weekend was compounded by last night's defeat to the resolute Defence Force.
Yesterday, Rangers were without injured winger Real Gill, although they were not short of attacking talent. Starting in their customary 4-4-2 formation, Kadeem Corbin and Ataulla Guerra played up top, flanked by Tyrone Charles and Isaiah Lee—all capped at national youth and senior level.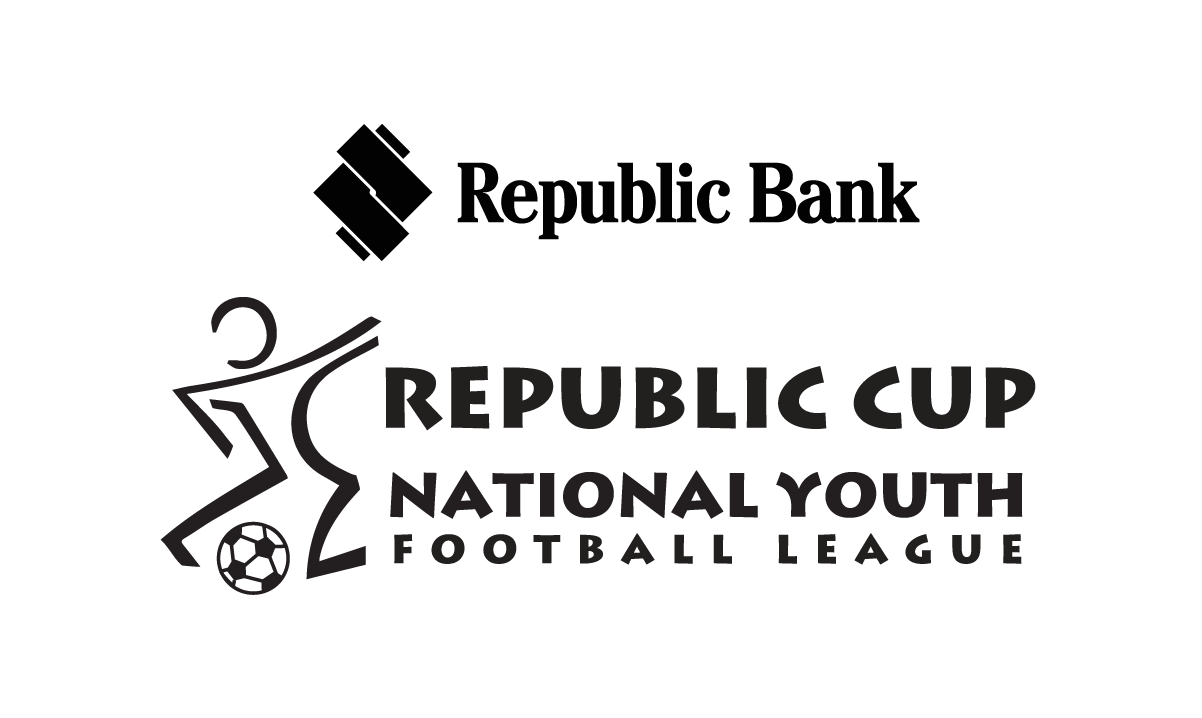 By the time referee Timothy Derry blew his final whistle, only Corbin remained from the Rangers front four, while customary left back Ross Russell Jr and central defender Daneil Cyrus found themselves in the centre forward positions.
Andrews suggested that Rangers played right into Army's hands.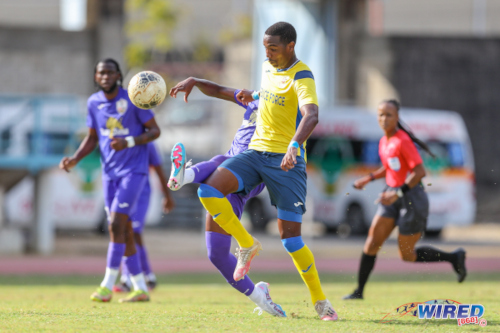 "Taking into consideration their form, what we tried to do was bring mobility and intensity to the game," Andrews said. "It wasn't our best but that helped us to maintain ball possession and create the chances we [did] in and around the box.
"Watching [Rangers] over a period of time, they like to come down the flank, overload one side and cut inside and get off shots. What we did today was cut them off from cutting inside and getting any shots off."
Garcia played a key role in Defence Force's resistance alongside his namesake Jamali Garcia, as they kept the fearsome Rangers attack under lock and key for most of the 90 minutes at the Barracks.
"Justin Garcia has taken the load on his shoulders so to speak—he wants to go to the CFU tournament and as you could see there is a difference in the intensity he is playing with," said Andrews. "He's very aggressive, his concentration and balance is great, [and] his input and impact on the team is excellent."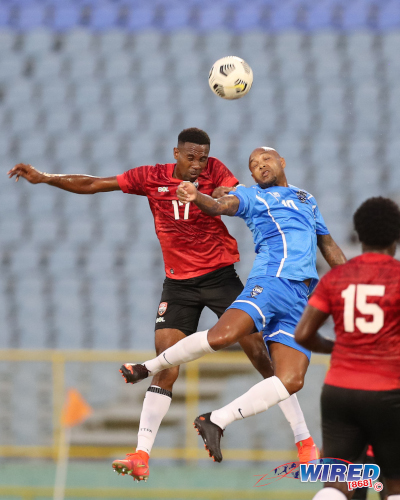 For former Caribbean champions Central FC (25 points), their fleeting hopes of a Caribbean spot were distinguished last night despite a 1-0 win over Police FC.
Defence Force's win over Rangers put Central out of that race, as the "Couva Sharks" can only amass a maximum of 34 points by 28 May.
Utility player Anselm "Worm" Jackson did the business for Central with a header against the run of play in the 79th minute, to punish another wasteful display by the "Lawmen".
National Senior Team head coach Angus Eve might have been pleased to see Joevin Jones resume his club career, as he debut for Police as a second half substitute and delivered several teasing set pieces for his new team.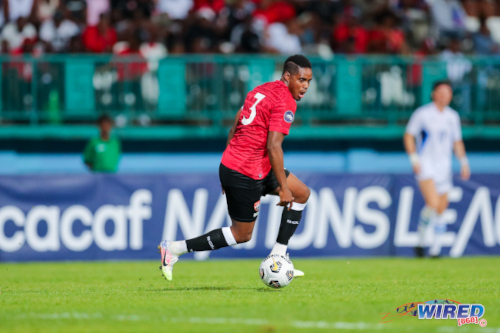 But the Lawmen did not have their shooting boots on, with attacker Kadeem Hutchinson especially guilty.
The big winners on the day were the Defence Force, though.
Yesterday, Concacaf revealed a new ranking system for clubs, which listed Rangers as the top outfit in Trinidad and Tobago and the fourth best in the Caribbean—although the club's only silverware to date is the 2022 Ascension competition, which it ran itself.
(Haitian clubs Violette AC and Arcahaie FC were first and second respectively in the region while Dominican Republic's Cibao FC were third.)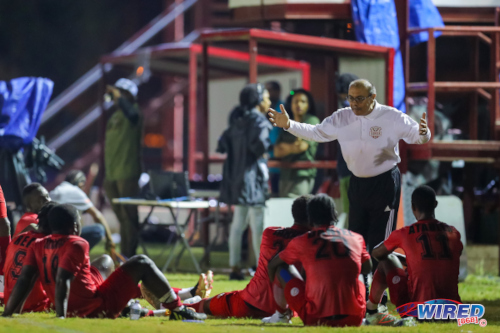 Rangers are ranked 104th from 184 clubs in the confederation, with Defence Force (111th), Club Sando (145th) listed as the next best TTPFL teams while AC Port of Spain came in eighth on the two-island republic and 163rd in Concacaf.
"The region's men's clubs have been ranked based on their results since 2017," stated Concacaf, "in the following official international and domestic club competitions: Concacaf Champions League, Concacaf regional cups (Leagues Cup, Central American Cup, and Caribbean Cup), domestic first division professional league, member association cups (which qualify for Concacaf competitions) and the Fifa Club World Cup."
Defence Force paid the rankings no mind, as they dealt a damaging blow to Rangers' Concacaf aspirations.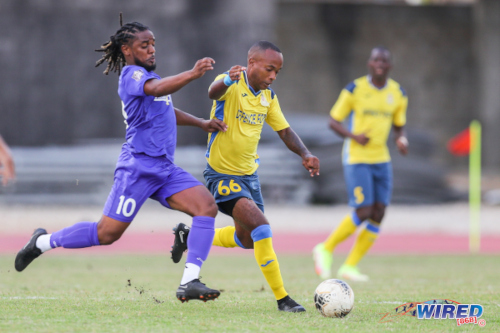 "We're in a good position [to challenge for the TTPFL title]," Andrews said. "However, there are other teams who are in a better position than us so we have to break down the buildings that are above us.
"Once we do that without help from anyone, we would be in a safe place. We are in a safe place right now."
(Teams)
Defence Force (4-2-3-1): 31.Christopher Biggette (GK); 37.Cassim Kellar, 23.Jamali Garcia (captain), 26.Justin Garcia, 7.Jelani Felix; 19.Justin Sadoo (10.Hashim Arcia 71), 66.Kevon Goddard; 18.Reon Moore (21.Codell Bailey 89), 32.Jameel Cooper (13.Rivaldo Coryat 35), 8.Brent Sam; 11.Dwight Quintero (22.Darius Ollivierra 71).
Unused substitutes: 1.Isaiah Williams (GK), 9.Jamille Boatswain, 33.Shirwin Noel.
Coach: Lloyd Andrews
Terminix La Horquetta Rangers (4-4-2): 1.Jabari St Hillaire (GK); 5.Caleb Sturge, 3.Jevon Morris, 27.Daneil Cyrus, 13.Jesus Perez; 14.Isaiah Lee (16.Isaiah Raymond halftime), 33.Nathaniel Garcia (20.Daniel David halftime), 7.Jamal Creighton (captain) (17.Kaihim Thomas halftime), 15.Tyrone Charles (18.Emmanuel Thomas 66); 31.Kadeem Corbin, 11.Ataulla Guerra (2.Ross Russell Jr 66).
Unused substitutes: 12.Jabari Brice (GK), 24.Jaheim Joseph.
Coach: Dave Quamina
Referee: Timothy Derry
Wired868 Man of the Match: Justin Garcia (Defence Force)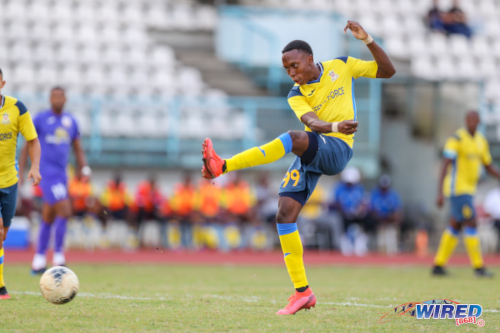 Police FC (4-3-3): 18.Adrian Foncette (GK) (captain); 19.Christon Thomas, 3.Rakim Cabie, 24.Xavier Wheeler, 20.Elijah Belgrave; 6.Simeon Bailey (25.Joevin Jones 63), 10.Kareem Freitas (9.Juma Clarence 67), 7.Jabari Mitchell; 12.Tyrese Bailey, 29.Kadeem Hutchinson (27.Jevaughn Thomas 87), 11.Joel Lewis.
Unused substitutes: 1.Raheem Lee (GK), 13.Dillon Kirton, 33.Kemron Purcell.
Coach: Wendell Joseph
Central FC (3-1-4-2): 1.Stefan Berkeley (GK); 6.Brandon Reyes, 5.Elton John, 4.Yohannes Richardson; 8.Jameel Antoine; 15.Jahriell Nunes, 7.Akeem Roach, 10.Keron Cummings (captain), 11.Shane Hospedales (20.Anselm Jackson 67); 14.Ricardo John (23.Giovanni Warner 86), 13.Kesean St Rose (19.Micah Lansiquot 67).
Unused substitutes: 12.Hakeem Lucas (GK), 9.Willis Plaza, 11.Antonio Cole, 21.Stefan Auguste.
Coach: Randolph Boyce
Referee: Crystal Sobers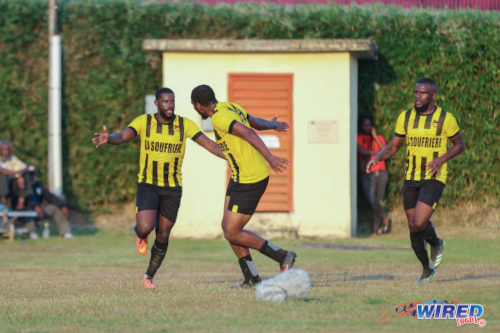 Trinidad and Tobago Premier Football League Results
(Tuesday 16 May)
Defence Force 1 (Justin Garcia 35 pen), Terminix La Horquetta Rangers 0 at St James Police Barracks;
Police FC 0, Central FC 1 (Anselm Jackson 79) at St James Police Barracks.