The 2018 Calypso Monarch Finals promise to be the best in about 20 years. This is so although the judges only got about 70% of the selections correct. The mix will be excellent, not simply in terms of musical variety and lyrical content and style and pace but also in terms of personalities—gender (there are five ladies among the 16 finalists) and age.
There really is a good chance that this year's Finals could hit the reset button and serve up for the genre a generous helping of the younger generation of fans.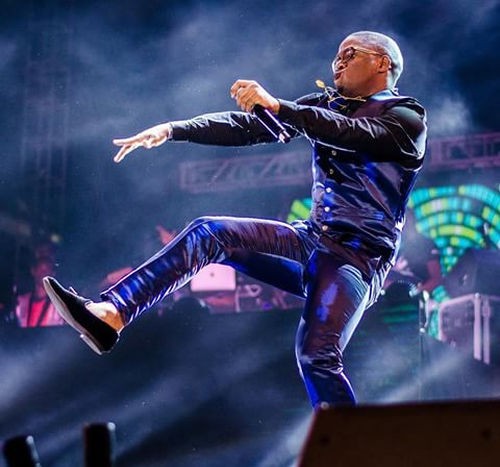 But first a word about the missing 30%. To leave out young Ronaldo London makes no sense; his "Tomorrow," if you will excuse the pun, is not just about the future of calypso but also about where the art form is today.
Omitting Cro and Tammico Moore (Spicey) merely reinforces the perception of political bias in calypso. If you take a stance against the PNM, it seems, your chances of making it to the Big Yard immediately take a nosedive.
The issue, however, is more complex than its seems; perhaps the crowd will allow you to be anti-PNM without your going so far as to be pro-UNC. On Saturday, singing a song entitled "Belated" which is critical of some members of the current PNM Administration, Cro Cro won the privately organised and sponsored "People's Choice" competition. The judges, not in tune with popular sentiment, didn't find the four-time monarch good enough on this occasion to make the top 16.
Spicey's "Muzzle D Dog" is a sharp reminder of the tradition of calypso being the voice of the people. It takes on Dr Keith Rowley directly for some of his utterances, for which every major newspaper has chastised the PM. In fact, I have heard it said that if Spicey's song was about Kamla, there might well have been signs at Skinner Park proclaiming "Kaiso, gyurl," "Big Yard Song," etc. Instead, there was toilet paper and the thumbs-down from the judges.
One prominent calypsonian has already publicly referred to the annual Calypso Fiesta as a "PNM Convention." This is an understandable view.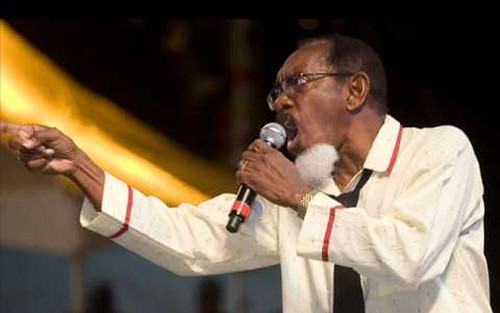 The semifinal audience gave Sugar Aloes the royal 21 pieces of toilet paper salute while he was singing his "Finally," a song in tribute to Kitchener! Why? Because some years ago, "PNM till ah dead" Aloes sang "She's royal" for then prime minister Kamla Persad-Bissessar. Although he subsequently explained that he had merely taken a job, the crowd's resentment has endured into the present.
Over the years, the Skinner Park audience has repeatedly shown the same contempt for any calypsonian they perceived to have crossed over to the wrong side of the political divide. Gypsy had to deal with their active hostility for years. As did De Fosto. And Crazy and Mba had their share.
So it's a valid question: if calypso lovers are unrepentant PNM lovers, why would those who support other parties or who reject them all feel encouraged to attend calypso events? Why should they?
And so to the 70%. Years ago, I invited a young police officer from Grande going by the sobriquet of "Stinger" to bring his guitar and demonstrate on my radio programme what an excellent composer he is. In 2018, for the first time in many years, a calypsonian, the same Stinger, has been selected for the Sunday night Finals on the basis of a humorous calypso.
Humour stalwarts like Funny and Rio are probably wondering what took the judges so long; for years, they have written gems which didn't make it even to the Fiesta, much less the Finals.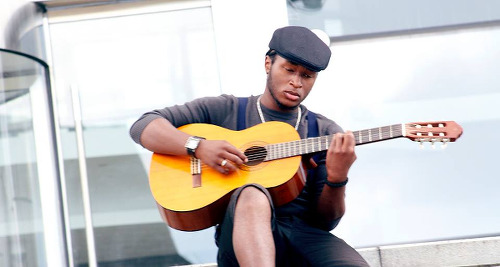 Calypso insiders are likely to be cheering for Stinger because they know that a genuinely humorous calypso is the most difficult kind to write. And Stinger's "Chinese Tuition" makes you laugh heartily when you hear it. Dimanche Gras patrons are in for a treat on Sunday!
Humour is normally Myron B's happy hunting ground. Not in 2018. This year, he is exploring social commentary. Some calypso observers have remarked that his "The Great Nation" is akin to King Austin's "Progress."  I wouldn't go that far. I prefer to leave that discussion for those who feel that way and for Winsford Devine, who wrote "Progress."
This year's contestants also include Helon Francis, whom I openly backed three years ago. Helon's is a unique voice and he has a new perspective as a young writer. His training in music shows through in his compositions and his stuff differs from the fare the calypso judges have been force-feeding us over the years.
We are now fully fed up and welcome Helon's refreshing contributions. The hope is that the judges will be able to do the same.
Mistah Shak too is a breath of fresh air. A young veteran of the competition, he is making his third appearance in the Finals. A throwback to Shadow of the 1970s, he is openly challenging the calypso comptrollers and the judging system. He fuses traditional calypso structure with hype Soca vibes. Delivering well-composed lyrics, he is comfortable asking the audience to raise their hands and participate in the joy of his music.
Here too, the hope is that the judges will not simply throw up their hands and write him off.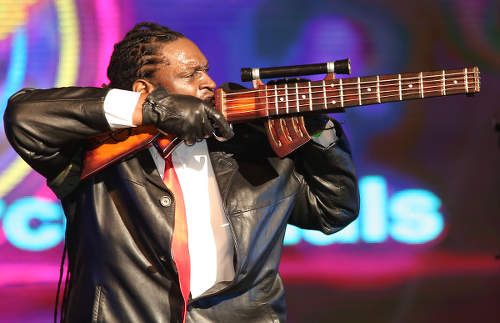 When we talk about judges, we often forget the luck of the draw. Who performs before you and/or after you can dictate how you fare. And if you're the unfortunate one who draws number one, well, you have your work cut out for you to impress the judges. Ask Devon Seale, who opened the batting on Saturday and did not make the Sunday cut.
This year's finalists also include Lady Watchman, Skatie, Karene Asche, Kurt Allen and Protector, who are all competent, experienced performers with a mission to dethrone the defending monarch, Chalkdust.
Speaking of the defending monarch, there is another issue that needs to be aired. The insider joke is that Chalkdust gets to be judged by people he teaches to judge. Is that fair? Well, you be the judge…
But for me there are three of the contenders who lead the challenging pack. Full disclosure: Singing Sandra and Tigress are both godparents of my son. We tight and I always root for them. That said, let me add that that pair are dangerous in any calypso final… with or without my support!
Tigress has a powerful stage presence. And in 2018, she's breathing fire. When she sings about signing the letter to fire the Minister of Health—"Ah lost ah son that way"—it's deeply personal. She and I talked about winning the monarch title to relieve the pain after she lost a second son in two years. So it was easy for her, with her "Rowley to Rowley," to pass the Skinner Park political test by skilfully positioning the Political Leader and PM as a victim of ministerial incompetence.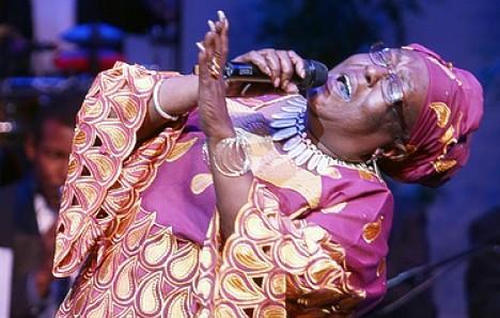 The Big Yard is different but she's highly qualified to handle it. As is Singing Sandra. She is in her comfort zone, defending women's rights. Her "Power in Song" is timely and topical, touching a responsive chord. She can match Voice pound for pound in terms of music and lyrics. I have not seen Sandra this comfortable and confident performing a calypso since "Die with my dignity" in 1987.
To beat her, Voice will have to give the performance of his life; the good news is that he is up to the task.
Sunday night is an opportunity for him to change the direction of the art form, just like Sparrow did in 1956, and to ride through at the head of a new army, like Rudder did 30 years later in 1986. This year makes 32 years since Rudder's historic win.
Many people would agree that, in the three decades since King David lit up the Savannah stage with "The Hammer" and "Bahia Girl," the Calypso Monarch competition has become a boring parade of long-winded, uninspired, lyrics-less offerings without poetry or enticing melodies.
Voice can change that. He can motivate talents like Ola, Orlando Octave and Patrice Roberts and help renew calypso and return some focus to the music. His presence on the Dimanche Gras stage can help alter the perception that Calypso is for "dem old PNM people." It can help attract the 18-34 demographic to calypso and bring eyeballs of persons who are as young as 12-plus, who might well be watching the Calypso Monarch competition for the first time.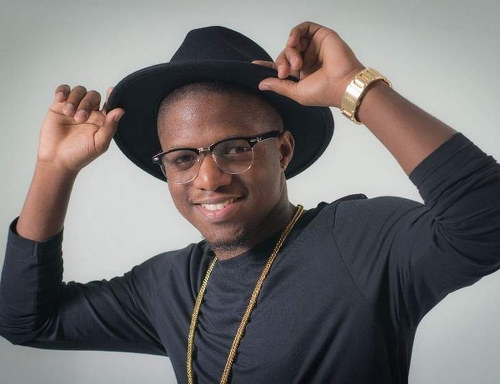 All in all, it would surprise few if Voice were to pull off the victory on Sunday night; if he does, I assure you, calypso will be the big winner.
Editor's note: Here is the order of appearance of the 16 singers, including the defending champion Chalkdust, who will vie for the title of Calypso Monarch 2018 in the Savannah on Sunday:  
1-Skatie (All Cutback), 2-Stinger (Chinese Tuition), 3-Aloes (Finally), 4-Kurt Allen (Circle Square Science), 5- Alana "Lady Watchman" Sinnette (Deadbeat), 6-Aaron Voice St Louis (Year for Love), 7-Singing Sandra (Power in Song), 8-Protector (We could do better than that), 9-Chalkdust (In the Latrine), 10-Myron B (The Great Nation), 11-Karene Asche (Song of Inspiration), 12-Tigress (Rowley to Rowley), 13-Mr Shak (Rebellion), 14-Helon Francis (Changes), 15-Stacy Sobers (Calypso City), 16-Rondell Donawa (De Problem).