Sherwin "Choko" Balthazar, the younger brother of Trinidad and Tobago National Futsal star and Defence Force football club captain Jerwyn Balthazar, was among four men murdered in Beverly Hills, Laventille on Friday.
Balthazar, according to the Trinidad Guardian report, was described as a "gang leader" by the police. He owned a car wash in Maloney.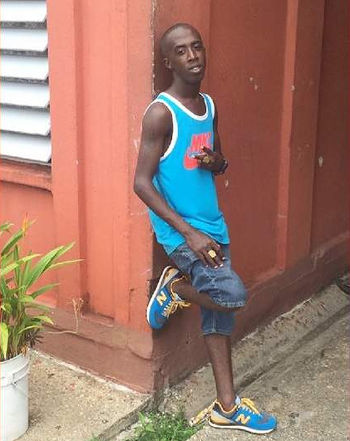 A few hours after his death, Andre Mitchell, Marvin Subrattie and Sheavon Ryan were also gunned down in Laventille in what police believe to have been revenge killings.
It was not the first attempted hit on "Choko" last year.
On Sunday 18 September 2016, gunmen shot at him after a football sweat at the Maloney Indoor Facility. Instead, they hit San Juan Jabloteh winger Nathan Lewis in his shoulder. Lewis was Jabloteh's leading scorer last season with 12 league goals and helped the "San Juan Kings" book their first CONCACAF Champions League qualifying berth in just over six years.

He took close to a month to recover from the incident.
On this occasion, when "Choko" was fatally shot, Lewis was in Managua helping Trinidad and Tobago to a 3-1 win over Nicaragua. Lewis, who was arguably the Pro League's most dynamic player last season, has started in both games so far under new Trinidad and Tobago National Senior Team head coach Tom Saintfiet.
Whatever issues might have haunted his brother, Jerwyn boasts an exemplary disciplinary record on the football field where he is rarely even cautioned and stands out for his elegant, composed creative style.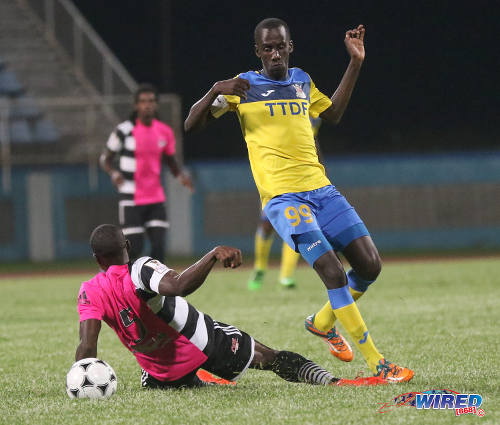 In 2016, Balthazar earned a rare feat of representing Trinidad and Tobago on the outdoor and indoor circuits. He was the leading scorer for the National Futsal Team and lead the Clayton Morris-coached team to third place in the Caribbean while he also earned a solitary cap under ex-Soca Warriors coach Stephen Hart against Grenada.
Balthazar also steered Defence Force to the 2016 Digicel Pro Bowl crown.
Arguably, the notably different paths taken by Balthazar and Lewis—as opposed to Choko's—offers another example of the social power of sport in at-risk communities.
The trials of Defence Force winger Ross Russell Jr and former Police FC utility player Noel Williams, who are in jail for murder and armed robbery respectively, hint at the potential problems faced by the young men who not as lucky in separating themselves from an unsavoury crowd.
Former Trinidad and Tobago National Under-20 defender Damani Richards was also charged last year for possession of a 9 mm pistol, 10 rounds of ammunition, two pistol magazines and 44 grammes of marijuana at his home. And Women's National Senior Team star Ahkeela Mollon escaped with her life after inadvertently finding herself in the crossfire between warring gangs in Chaguanas.
In December 2015, ace Soca Warriors midfielder Keron "Ball Pest" Cummings was shot in his leg after a boat party.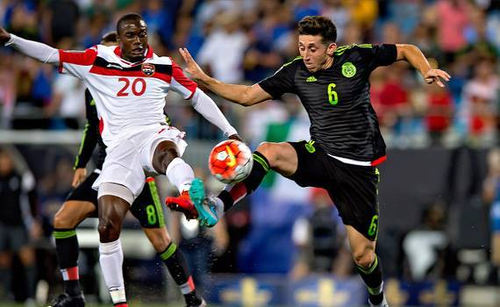 The untimely incident cost Cummings a move to United States Major League Soccer (MLS) team Orlando City—he had already signed a pre-contract agreement with the MLS club—while he has not represented Trinidad and Tobago since, as he continues to struggle to regain his form.