The much anticipated Ascension Invitational Tournament encounter between pre-tournament favourites Defence Force and Terminix La Horquetta Rangers (LHR) ended in somewhat anticlimactic fashion last night, with the teams playing to a goalless stalemate at the Phase Two La Horquetta Recreation Ground.
Last night's tussle was a stark contrast to LHR's first game at their renovated TT$5.3M facility on 10 August, when they emphatically spanked Matura Re United 10-2. Against the Army/Coast Guard combination last night, LHR coach Dave Quamina probably wished that his team had left a few goals in reserve.
Rangers didn't quite have the same attacking flair while their best chance, a second half penalty by attacker Tyrone Charles, was well saved by Defence Force goalkeeper Aaron Enill.
Before last night's matchup, Defence Force had bagged four straight wins in the Ascension top tier and held a slender lead over Morvant Caledonia AIA on goal differential. But after their tense physical battle with LHR, who boast of attacking players such as Charles, Jomoul Francois and Hayden Tinto, as well as former national youth players in Aikim Andrews, Kadeem Corbin and Kishon Hackshaw, the soldiers relinquished their grip of the top position.
Caledonia now hold a two-point lead atop the table after they registered their fifth straight win yesterday with a 1-nil victory over Police FC at the Larry Gomes Stadium in Malabar.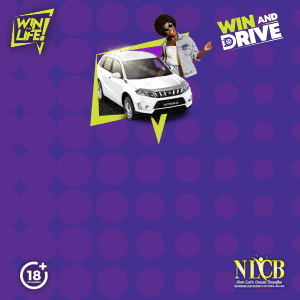 Up to now, it's fair to say that Defence Force and LHR—who delayed their involvement in League action until their ground could be officially opened—have been grabbing all the Ascension headlines. Meanwhile, Caledonia, coached by the mild-mannered Jerry Moe, have been going about their business quietly and effectively; just the way Moe would want it.
Veteran Trinidad and Tobago international defender Radanfah Abu Bakr and youngster Malik Mieres have formed a solid centre half pairing, while journeyman midfielder Kerry Daniel brings the poise and craft in midfield and Venezuelan attacker Johnny Noreiga-Brito provides the punch up top.
Having already secured the scalps of fellow Pro League outfits Club Sando and San Juan Jabloteh, Noreiga-Brito helped his team capture another Pro League scalp yesterday with his 85th minute winner.
It is the Venezuelan's fifth goal in the Ascension tournament, which sees him share the lead in the golden boot race with Cunupia FC's Kevon 'Showtime' Woodley and Defence Force's Devorn Jorsling. Not too shabby for a player Moe spotted playing on the minor league circuit.
There was some late drama on the south-east coast too, as Shackiel Henry's stoppage time winner eked out a 1-0 win for Club Sando against hosts Guaya United. The victory saw Sando jump to third on the 12-team table, although they have played one more game than most of their competitors.
In La Horquetta, there was a stiff Army and Police presence—the La Horquetta Police Station is a stone's throw away from the venue—some meaty tackles, a penalty save, performances from soca artistes 5 Star Akil and Swappi, electric energy provided by the Nu Pioneers Rhythm Section and even a short pants competition! A fair package at the cost of $40 (grounds) and $75 (covered stands); one could surmise.
But the on-field contest lacked a decisive punch.
Defence Force coach Lloyd Andrews felt his team should have nicked all three points.
"I think we should've walked away victorious," Andrews (L) told Wired868. "So far it's the toughest team we have faced because they were fitter than the previous teams that we played, so we got a good physical tussle. But we were able to withstand it and create our own chances.
"In the last ten minutes alone, we had three chances but we didn't take any."
Those three chances came within a frenetic four-minute span, which saw the visitors in all out attack mode. Lanky attacker Hashim Arcia created the best of those chances in the 85th minute with a dangerous, low cross from the left byline that only needed a toe poke to prod into the net but agonisingly escaped the reach of his teammates.
Andrews' troops almost paid for their overzealousness in attack, though, as it took a shrewd professional foul from veteran defender Curtis 'Boyo' Gonzales in his defensive third of their field to deny Tinto a run at goal on the break.
The diminutive Tinto, who turns 34 on Independence Day, gave the partisan crowd a couple moments of nostalgia. The game was just minutes old when he had fans jumping off their seats with a clean spanner on Defence Force right back Jerome McIntyre.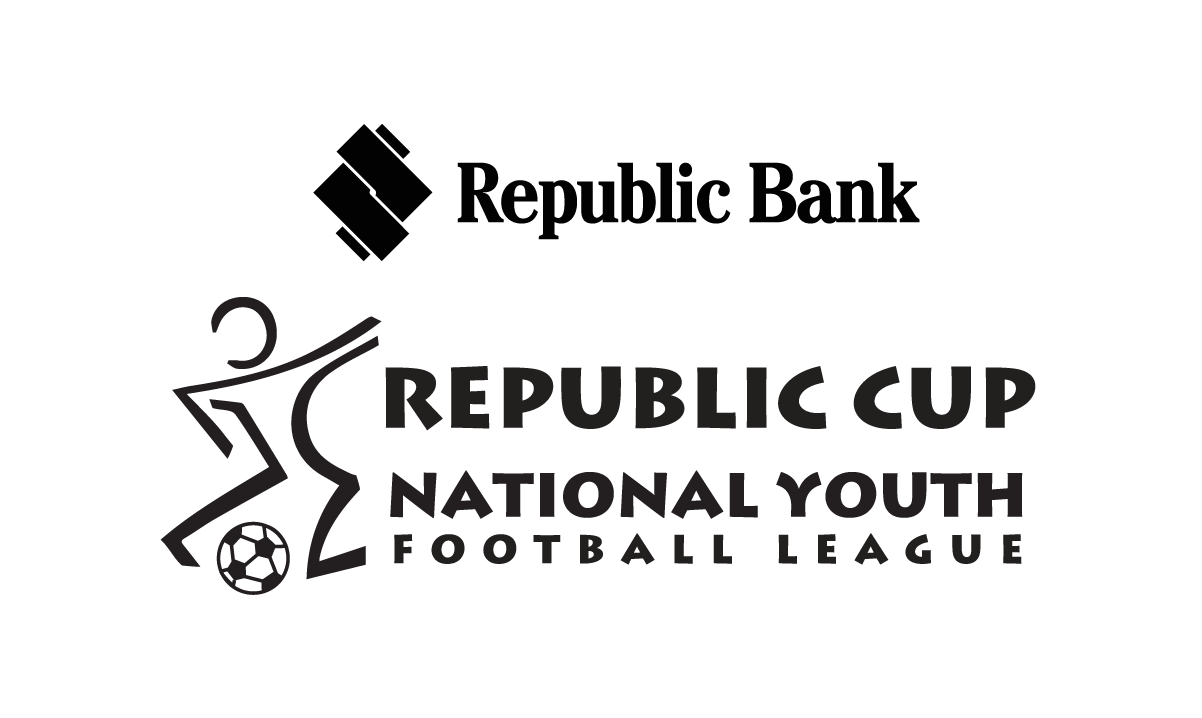 And in the 44th minute, he rekindled memories of his beautiful goal against Mexico at the Azteca Stadium in 2009 with a right-footed shot from the edge of the area that flew just wide of the upright.
Young, confident, self-assured and swift in his decision making, Enill doesn't seem to care much for sentimentality or past track records. On the opening match day, the former East Mucurapo goalkeeper kept out a penalty from Cunupia's 'Showtime'—a Trinidad and Tobago Beach Soccer stand-out and one of the most lethal strikers in the domestic game.
And last night Enill was at it again, as he grabbed the spotlight in La Horquetta with his second half penalty stop, to go along with several brave, smothering saves.
It was as though the Defence Force goalkeeper took trespassing in his six-yard box personally, as he sped off his line to douse presentable opportunities for Francois, Tinto and former Defence Force full back Ross Russell Jr.
Enill's best was saved for Charles, who, like Francois, netted a hat-trick against Matura. Referee Timothy Derry awarded a 54th minute penalty to the hosts after spotting a handball by Gonzales. And after Charles pulled rank over Francois and skipper Jamal Creighton to take the spot kick, Enill dived to his left to stop the well-struck penalty.
"Enill was exceptional tonight," Andrews (L) said. "He loves saving penalties in training inno… But I would prefer that he doesn't have to save any."
For LHR coach Dave Quamina, last night showed that his team aren't the finished article yet.
"It's a work in progress and we are trying. Last week was last week and this week is this week," Quamina said. "[…] Things could only get better for La Horquetta Rangers. It's the second game into the tournament. We'll have to go back to the drawing board and work on our mistakes to come back harder next game."
Quamina commended the organisation and overall quality of a Defence Force team which pegged the hosts back in their own half for much of the first period. It appeared as though LHR were daring the visitors try and break them down on the compact, narrow surface.
Gonzales essentially played like a deep-lying playmaker in the first half, as he pinged ambitious diagonals out to flankers Jelani Felix and Darrius Ollivierra. But much of Army's positive play is centred on the intricate play of target man Jorsling, Arcia and captain Jerwyn Balthazar.
The visitors' best chance came in the 20th minute as Jorsling, arguably the best post-up striker in the country at age of 35—although Showtime may want to dispute that—caressed a lobbed McIntyre pass into the path of his skipper. Balthazar's instinctive right-footed shot from the edge of the area floated over LHR goalkeeper Glenroy Samuel before crashing off the bar and staying out.
It was the closest either team got to breaking the deadlock in the tense affair, which threatened to escape the referee's grasp for a fleeting moment in the second half.
Quamina opted to see the glass half full.
"[Defence Force] are a very good team and they have history on their side and they also have a good coaching team of Mr Andrews and Hutson Charles," Quamina said.
"Every game is a learning stage for our team. We're now putting a team together and in a way we are now gelling […] we tried to play to our best and we got a draw. We came with a point and we are leaving with a point."
Perhaps, of greater concern to Quamina would be the fitness of some of his key players. Andrews (A), Tinto and defenders Keion Goodridge and Jevon Morris all left the field of play prematurely due to injury while playmaker Keron 'Ballpest' Cummings, who was an unused substitute, is also carrying a knock.
With much football still to be played in the Ascension tournament and, potentially, the T-League, Quamina said it was simply a case of being cautious.
"None of the injuries were really serious and they are just precautionary measures that we took," said Quamina. "[…] The season is a marathon and not a sprint. Prevention is better than cure. In the case of Cummings, we're trying to preserve him for the future games but he should be good with a little more rest."
Both Defence Force and LHR will aim to return to winning ways in rescheduled fixtures on Wednesday 21 August. The Army/Coast Guard combination will tackle San Juan Jabloteh from 4pm at the Larry Gomes Stadium while LHR will host Queen's Park Cricket Club (QPCC) at their Phase 2 La Horquetta Recreation Ground from 6pm.
Although his team did not emerge from last night's encounter with three points, Andrews (L) was impressed by what Phase 2 La Horquetta had to offer
"It's my first time here [since the renovation of the ground] and I think they've done a wonderful job so far," Andrews (L) said. "I hope that other companies could come forward and adopt a community and do the same thing. That will help us develop quality players if coaching schools and academies are able to use these facilities."
Wired868 cannot confirm who walked away with the cash prize in the short pants competition. But there were no winners on the field of play in the Ascension Tournament's first real heavyweight clash.
(Teams)
Terminix La Horquetta Rangers (4-4-2): 1.Glenroy Samuel (GK); 18.Jevon Morris (23.Kennedy Hinkson 70), 5.Leslie Joel Russell, 33.Keion Goodridge (77.Samuel Delice 76), 17.Ross Russell Jr; 7.Aikim Andrews (45.Kadeem Corbin 29), 8.Jamal Creighton (captain), 6.Kevon Goddard, 16.Hayden Tinto (12.Caleb Sturge 90+3); 11.Jomoul Francois, 10.Tyrone Charles (24.Kishon Hackshaw 89).
Unused Substitutes: 20.Jabari St Hillaire (GK), 13.Jameel Antoine, 15.Keron Cummings.
Coach: Dave Quamina
Defence Force (4-2-3 1): 80.Aaron Enill (GK); 5.Jerome McIntyre, 14.Trevin Latapy (26.Justin Garcia 79), 17.Curtis Gonzales, 13.Jules Lee; 27.Aaron Lester, 99.Jerwyn Balthazar (captain) (32.Jameel Cooper 86); 7.Jelani Felix (8.Brent Sam 78), 10.Hashim Arcia, 22.Darius Ollivierra (18.Reon Moore 62); 9.Devorn Jorsling (11.Dwight Quintero 71).
Unused Substitutes: 25.Sheldon Clarke (GK), 2.Kevon Blackman, 6.Rodell Elcock, 37.Cassim Kellar.
Coach: Lloyd Andrews
Referee: Timothy Derry
Wired868 Man of the Match: Aaron Enill (Defence Force)
Ascension Invitational 
Division One Results
(Saturday 17 August)
Police FC 0, Morvant Caledonia AIA 1 (Johnny Noreiga-Brito 85) at Larry Gomes Stadium;
Guaya United FC 0, Club Sando FC 1 (Shackiel Henry 90+2) at Guaya Recreation Ground;
Terminix La Horquetta Rangers 0, Defence Force 0 at Phase 2 La Horquetta Recreation Ground;
Matura Re United v FC Santa Rosa, Matura Recreation Ground;
*—Game did not play due to a waterlogged outfield
Upcoming Division One fixtures
(Sunday 18 August)
San Juan Jabloteh v Prisons FC, 4pm, Bourg Mulatresse;
QPCC v Cunupia FC, 4pm, St Mary's College Grd;
(Wednesday 21 August)
Terminix La Horquetta Rangers v QPCC, 6pm, Phase 2 La Horquetta Recreation Grd;
Prisons FC v Guaya United, 4pm, YTC, Arouca;
Defence Force v San Juan Jabloteh, 4pm, Larry Gomes Stadium.
Division Two results
(Saturday 17 August)
Club Sando Uprising Youths 0, San F'do Giants 2 (Kyron Williams 22, Kerville Jeremiah 24) at Guapo Recreation Ground;
Moruga FC 5 (Keion La Rode 19, Kyle Morgan 29, 71, Nigel John 37, Devon Molino 90), Marabella Family Crisis Centre 1 (Kaylon Padilla 70) at Grand Chemin Recreation Ground;
Police FC 2 (Dwayne Gonzales 20, Daniel Warner 50), Erin FC 0 at Larry Gomes Stadium;
UTT 2 (Che Benny 6, Stevon Stoute 57), Deportivo PF 2 (Andrei Pacheco 27, Justin Sadoo 36) at UTT, O'Meara;
Upcoming Division Two fixtures
(Sunday 18 August)
Petit Valley/Diego Martin United v Harlem Strikers, 4pm, St Anthony's College;
Bethel United v RSSR FC, 6pm, Montgomery Recreation Grd.
Ascension Invitational Standings
| Pos | Club | P | W | D | L | F | A | GD | Pts |
| --- | --- | --- | --- | --- | --- | --- | --- | --- | --- |
| 1 | Defence Force | 10 | 8 | 1 | 1 | 22 | 6 | 16 | 25 |
| 2 | M'vt Caledonia | 10 | 8 | 0 | 2 | 21 | 11 | 10 | 24 |
| 3 | Jabloteh | 10 | 7 | 1 | 2 | 23 | 13 | 10 | 22 |
| 4 | Rangers | 10 | 6 | 2 | 2 | 36 | 8 | 28 | 20 |
| 5 | Cunupia FC | 10 | 6 | 1 | 3 | 23 | 13 | 10 | 19 |
| 6 | Club Sando | 10 | 5 | 1 | 4 | 18 | 14 | 4 | 16 |