Trinidad and Tobago Football Association (TTFA) president Raymond Tim Kee has sacked his general secretary, Sheldon Phillips, just six weeks before the TTFA presidential elections.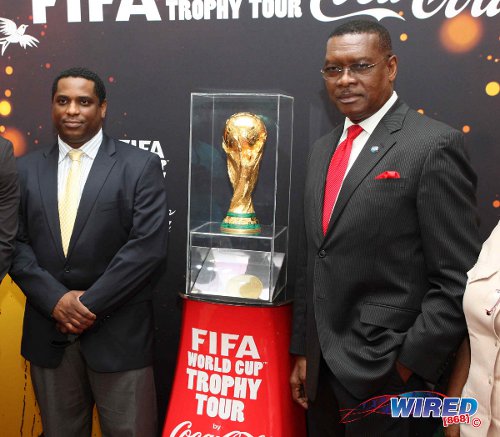 Tim Kee confirmed Phillips' termination today, via press release, for: "failure to adhere to directives regarding the operational activities of the FA."
The TTFA president, who is also the Port of Spain mayor and PNM treasurer, revealed that he asked his general secretary to resign on Monday evening and chose to sack him after he refused to do so.
"The Trinidad and Tobago Football Association wishes to advise that Mr Sheldon Phillips no longer holds the position of General Secretary of the organisation," stated the TTFA release. "This was a decision taken by the President of the TTFA, Mr Raymond Tim Kee, following the issuing of a letter to Phillips requesting his resignation on Monday evening.
"Mr Phillips subsequently refused the request following which his services were terminated by the President with immediate effect."

Insiders told Wired868 that Phillips paid the ultimate price for an interview with the Trinidad Guardian, which was published on Sunday October 18 and claimed that Tim Kee's presidential campaign had the "full support" of the TTFA executive committee.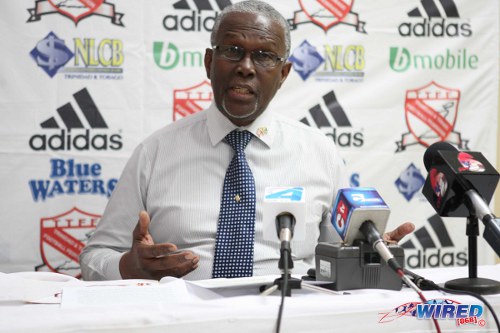 The Guardian story prompted a furious response from all three TTFA vice-presidents who said they supported anyone but Tim Kee.
Phillips, who is the son of ex-Trinidad and Tobago international standout and technical director Lincoln "Tiger" Phillips, claimed he was misquoted and reporter Walter Alibey and assistant sport editor Rachel King appeared to concede as much. The Guardian offered a retraction on its print edition yesterday. But it did not save Phillips, who was asked to quit and then sacked.
Tim Kee suggested that the search has already begun for a new general secretary, although any new appointment can be short-lived, as the TTFA will decide on a new president on 29 November 2015.
Thus far, Tim Kee, W Connection president and CEO David John-Williams and former World Cup referee and businessman Ramesh Ramdhan are believed to be the three presidential nominees. The deadline for nomination is midnight on Tuesday October 20.
"The TTFA has commenced a search for a new General Secretary and remains committed to exploring and evaluating possibilities and opportunities," stated the TTFA release, "that will put the TTFA on a trajectory for growth and continued development.
"The TTFA thanks Mr Phillips for his duties dating back to 2013 and wishes him well in his future endeavours."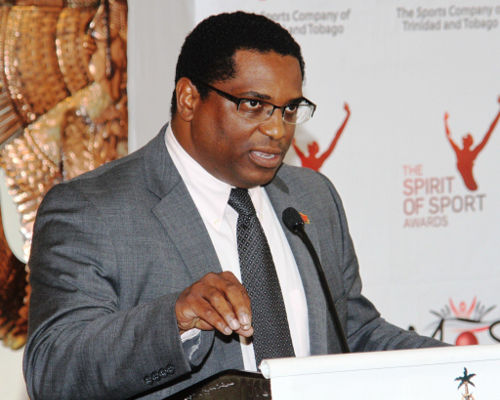 Tim Kee unveiled Phillips as his general secretary and the de fact CEO of the football body on 9 May 2013. The then 47-year-old US-based administrator succeeded Richard Groden, whose name was synonymous with the 2006 World Cup bonus dispute and entangled with the financial gymnastics of the Jack Warner era at the turn of the century.
"I will do everything in my power and ability to help lead this organisation with grace and dignity," said Phillips, at his appointment, "never forgetting our role and obligation to serve as stewards of a game we cherish; for a nation we love."
Phillips was felt to be instrumental in the hiring of current men's and women's senior team coaches, Stephen Hart and Randy Waldrum, who quickly ingratiated themselves to their respective squads and the local football public.
However, in both cases, Phillips courted the respective coaches without the knowledge of the TTFA executive committee and the vice-president, Rudy Thomas, in charge of appointments. While the displaced coaches, Jamaal Shabazz and Marlon Charles, also complained about perceived discourtesy after learning of the decisions through the media.
Hart's success at the July 2013 CONCACAF Gold Cup tempered criticisms but Phillips did not fare as well when, in October 2013, the public found out that only a quarter of their funds raised for ailing Hungary-based football Akeem Adams—through a Native Spirit tee-shirt venture—would go to the player.
A TTFA release, authorised by Phillips, had instructed the public that: "The T Shirts will be sold at a cost of TT$100 with all proceeds going towards the "Heart of a Warrior" fund.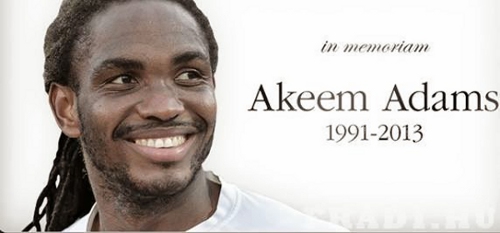 Phillips initially refused to apologise for misleading the public, after Wired868 revealed that only TT$25 from each tee-shirt—or TT$50,000 from the TT$200,000 raised—went to Adams, who was fighting for his life after a massive heart attack.
"We were in the middle of ramping up for the (New Zealand) game and we felt we would address the issue after the match and analyse it in more detail then," Phillips told Wired868. "Hindsight is 20/20… We are not in the tee-shirt business. This was a Native Spirit initiative…
"People may see that as making excuses but that is the reality."
But the administrative bungles and disinclination to acknowledge them continued apace.
Two months later, the TTFA failed to respond to a United States Major League Soccer (MLS) request, via the Caribbean Football Union (CFU), to send their best players to a Miami combine to be scouted.
Pro League CEO Dexter Skeene and Super League director Anthony Harford both denied Phillips' claim that he asked them—against the specific guidelines of the request—to forward the necessary information.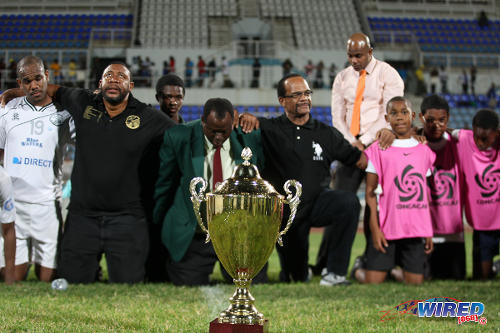 "I was a bit concerned when I saw Stefano (Rijssel) selected and people from other parts of the Caribbean but nobody from Trinidad," Connection president David John Williams told Wired868, at the time. "I was surprised and disappointed by that. The Surinamese Football Association contacted me and I responded appropriately but I was never informed about anything else to do with the Combine."
Remarkably, Phillips did an encore a year later when he allowed the MLS request to linger on his desk for days before passing the responsibility on to the various local football bodies through an email, just an hour before the deadline.
More serious was the suspension of FIFA funding (twice) due to the TTFA's accounting and administrative shortcomings, an inability to raise necessary funds from the public or private sector, the failure to send Trinidad and Tobago National Under-15 boys' teams to successive CONCACAF tournaments, threatened strikes by the men's Senior and Under-23 Teams and the women's Senior Team, calamitous or cancelled camps for various national teams and complaints of discourtesy by players and staff members, including former technical director Anton Corneal.
Phillips was even fingered for the non-appointments of referees for a league assignment and accused of faking a congratulatory message from senior women's player Tasha St Louis, which praised the work of the TTFA.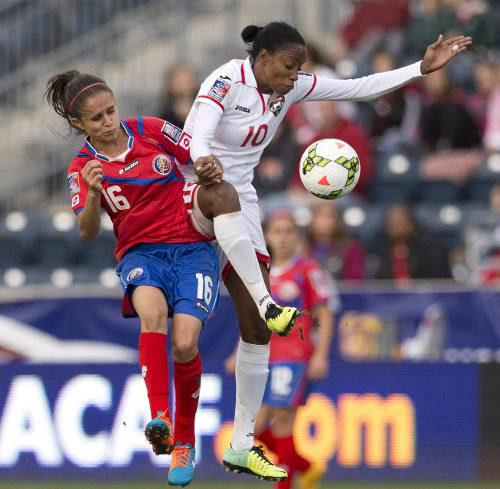 But Phillips' biggest hits followed his role in the June 2014 international friendly away to Argentina and the women's pre-tournament camp in the build up to the 2014 CONCACAF Championship.
Phillips used the email address for his supposedly defunct match agency company, Element Agency + Events, to arrange business related to Trinidad and Tobago's exhibition match in Buenos Aires and was forced to deny suggestions that he was privately profiting from "Soca Warriors" matches.
"I have a glitch in my email where sometimes emails that go out go out with my Element address," Phillips told Wired868. "I've tried to fix it and even disabled the address but emails still go out. I have to get that fixed.
"Element has never been a part of anything since I got involved in the TTFA."
Phillips and then TTFA marketing official Darren Millien were accused of costing taxpayers an additional TT$1.2 million for the Argentina excursion after the disappearance of TT$400,000—allegedly for a TTFA licensing fee—led to the Ministry of Tourism losing its booking for a chartered aircraft.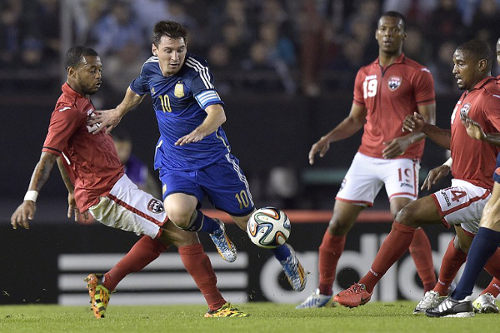 Tour operators, Nissi Tours, also accused Phillips of attempting to sell Argentina/T&T match tickets to local fans at US$65, which was roughly four times the actual price.
The "Women Soca Warriors" case got more worldwide attention as Phillips sent the team to the United States for a pre-tournament camp on 7 October 2014 with just US$500 that was provided by a parent and staff member.
The following morning, at just after 9 am, Waldrum sent out an infamous tweet that caught the attention of the world:
"I need HELP!" tweeted Waldrum. "T&T sent a team here last night with $500 total. No equipment such as balls, no transportation from airport to hotel, nothing…
"I don't know how I'm going to feed these players starting at lunch today! If you know of anyone in Dallas area that will help with food, etc."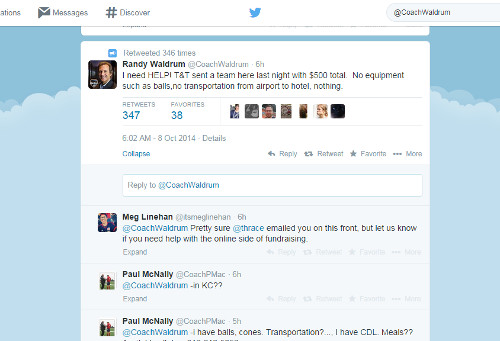 For every incident, Tim Kee gave unstinting support to Phillips. And, even when the football president gave some of Phillips' duties to team administrator William Wallace, the general secretary continued to receive compensation of roughly TT$24,000 a month salary with TT$21,000 housing plus a company vehicle.
On 21 July 2015, Trinidad and Tobago Olympic Committee (TTOC) president Brian Lewis was incensed to learn, through Wired868, that the National Under-23 Team had threatened to boycott a Toronto 2015 Pan American Games fixture against Mexico later that day.
He accused Phillips of a lack of courtesy and respect towards the TTOC, since all teams at the Pan Am tournament fell under the local olympic committee.
Not for the first time, Phillips refused to apologise or acknowledge that he erred.
"He continues to defend the indefensible," Lewis told Wired868. "You have a situation where a TTOC team is threatening to withdraw and he says it is an internal matter. That is not what the TTOC is accustomed to and it is disrespectful and discourteous…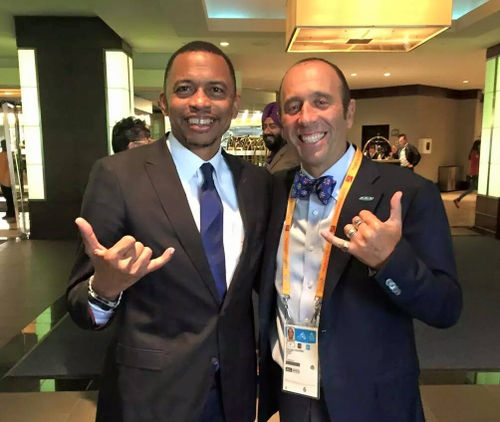 "It is disappointing to see them act in this way given the relationship that the TTOC has always had with the TTFA."
Again, Tim Kee did not discipline Phillips then.
But Tim Kee apparently considered the Guardian gaffe, which exposed him to a furious response from his vice-presidents just hours after he announced his intention to seek a fresh mandate as president, as inexcusable and the final straw.
Ironically, according to the Guardian themselves, the error that finally cost Phillips his job might have belonged to someone else.