The credibility of the Trinidad and Tobago Football Association (TTFA) has taken another hit after an allegation that the beleagured football body sent invented quotes to media from national women's team player Tasha St Louis, which congratulated the TTFA over its treatment of the national women footballers.
Yesterday, a TTFA press release quoted St Louis and national team manager Vernetta Flanders complimenting the organisation for its efforts during the team's 2015 World Cup qualifying campaign.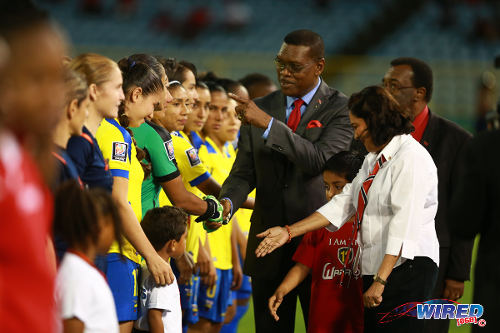 "The FA came through for us," said St Louis, according to a TTFA press release, "and we received more resources and payment over the last three months than we have received since over the ten years or more that I've been a part of the program."
Flanders allegedly thanked the football body for paying the players before the holiday period.
"It's been a long campaign for everyone on the team including players and staff and we wish to say thank you to the TTFA and those who ensured the players in particular were able to receive their payments before the holiday period," Flanders allegedly told the TTFA Media. "The experience has been one of a lifetime for everyone in the team and again we appreciate the efforts of the association."

However, Wired868 was informed that both persons privately denied conducted any such interview with TTFA press officer Shaun Fuentes or anyone else from the local football body.
"No, I didn't do an interview," St Louis told Wired868. "Shaun called me but I told him I was busy and he didn't call back."
Wired868 read out St Louis' alleged statement and asked if those were her words. She replied in the negative.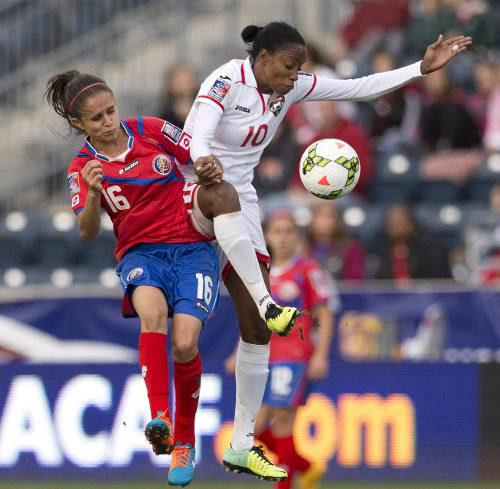 Flanders said she heard about her supposed statement but, when asked if she gave an interview to the TTFA Media or was accurately quoted, she responded: "no comment."
Fuentes, who sent to the release to the media, told Wired868 that he did not speak to St Louis or Flanders but claimed he received the quotes in a draft done by TTFA general secretary Sheldon Phillips.
The long-serving press officer admitted that he called St Louis but was told she was driving at the time while his second attempt to reach the player was unsuccessful. He was also unable to contact defender Arin King for a comment regarding the payment of their match fees and stipends.
Fuentes alleged that Phillips then sent him a draft press release with quotes from St Louis and Flanders. So he assumed that his boss spoke to both women.
"The release was put together by (Phillips) who said he had confirmed with the player that it was okay to use that quote," Fuentes told Wired868. "He inserted the quote in the final draft to me and indicated that he spoke to her… He sent me a quote from both of them."
Wired868 phoned Phillips for comment and left a message. But, up to the time of publication, he had not responded.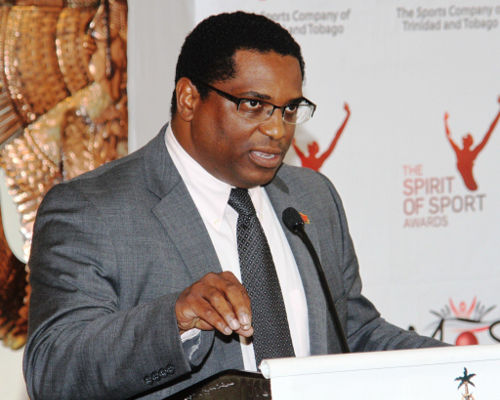 The allegedly faked interviews followed criticism from team captain Maylee Attin-Johnson and star attacker Kennya "Yaya" Cordner who blasted the TTFA's tardiness in paying its players among other issues.
"To be honest, there are times when (the TTFA) was good to us," Cordner told Wired868, "but most times when we needed them the most they were not good at all."
At just 26 years of age, Cordner is already a three-time TTFA Women's Player of the Year and recently became the first Caribbean player to be named on a shortlist for the CONCACAF Player of the Year award.
But, rather than call Cordner into a meeting to discuss her disenchantment, the TTFA appeared to counter her complaints by allegedly fabricatinig quotes that were credited to her teammate, St Louis, which claimed that: "The FA came through for us."
If true, the stunt will do little for the image of the TTFA at a time when its integrity is being questioned more than ever since the depature of its former special advisor Jack Warner.
Phillips was alleged to be involved in a license fee racket, which cost taxpayers $400,000 in May. And football president Raymond Tim Kee deceived his own football executive over monies owed to coach Stephen Hart and his players and allegedly tried to hide Darren Millien's role with the TTFA from the ExCo as well as Tourism Minister Gerald Hadeed.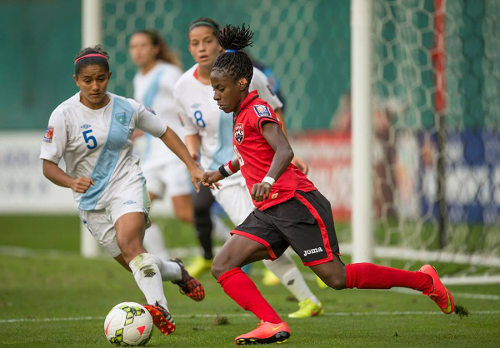 St Louis' claim suggests that the TTFA has now turned to using players as pawns to shield themselves from criticism.
Tim Kee, in response to Cordner's suggestion that the women's team is now dormant, said that coach Randy Waldrum had already submitted plans for 2015, which included practice games. Just minutes after the final qualifying game on December 2, Phillips also indicated that Waldrum would be kept on.
It raised the question as to whether the TTFA technical committee, which is chaired by Richard Quan Chan, is no more than a rubber stamp. It is the technical committee's remit to gauge and recommend coaches. But, if Waldrum did send his plans for 2015 to the football body, neither Tim Kee nor Phillips bothered to forward them to Quan Chan.
"We have not had yet had a report from Randy and we will not do anything until a report from him is submitted," Quan Chan told Wired868. "The fraternity might accept at this point that Mr Waldrum has done a good job (and) the women believe he has brought them a long way…
"Mr Waldrum is the coach of Dallas Dash and I do not know that we are in a financial position to hire a foreign coach at this time. But there will be a full discussion on his performance and what kinds of options we might have."