Tobago is a racially tense place at the moment. The brutal murder of German couple Hubertus Keil, 74, and Birgid Keil, 71, was followed by a travel advisory in Germany about the threat of violence on the "Sister Isle" while other foreigners in Tobago complained about feeling intimidated, discriminated against and marginalised.
So, to calm things down, the Trinidad and Tobago Police Service (TTPS) sent over an officer who, allegedly, cannot complete a 12 minute plane trip without causing a racial confrontation. In fact, the damn plane barely had time to warm its engines.
ACP Peter Reyes, according the Sunday Express, allegedly told flight attendants that they were picking on him for using his cell phone because he is "black"; thereby, ironically, racially abusing himself.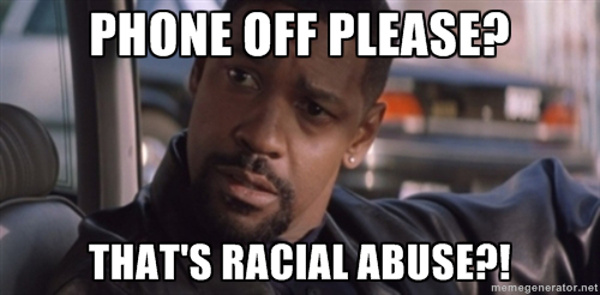 Mr Live Wire has a few questions:
A) Was Reyes on Icelandic Airlines and the only bar of chocolate in a sea of vanilla?
B) Were there a handful of white passengers talking into their phones in the next aisle?
C) Or is Reyes exactly the type of small-minded, chip-carrying, confrontational idiot that you do not put into situations which require diplomacy?
Answers:
A) Reyes was on a Caribbean Airlines flight from Piarco International to Crown Point, so there seems little valid reason for him to feel culturally or ethnically disoriented and displaced.
B) There was no mention by the flight attendants or Reyes of anyone else violating the rules. And, if there were unruly white passengers, he might have shot or arrested them.
C) Well, let's just say that there is no "none of the above" on this particular test.
To promote Reyes to the top law enforcement post in Tobago—an island that has not totally shaken off the "Calcutta Ship" slur during the last THA Election campaign—is like sending your wife to DJ Lurbz for marital counselling. Neither man apparently knows when to shut up, switch off devices or respect other person(s) in the cabin.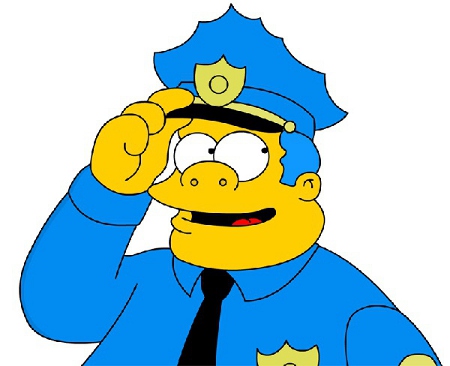 So the officer entrusted with shutting down serious crime in Tobago does not know how to switch off a cell phone? The fellah expected to provide confidence and security to tourists thinks white people can get away with anything?
If God is a Trini, then he is definitely a satirist.