Trinidad and Tobago Referees' Committee chairman Brian Layne blamed an administrative error for a mix-up between the refereeing body and the Pro League, which left Trinidad and Tobago's top flight competition without its best officials this weekend.
Zonal referees Roger Smith and Ishmael Muhammad officiated at yesterday's Pro League double header in Macoya after the Pro League was informed on Thursday that no referees were available due to a FIFA-mandated fitness test, which was conducted this morning.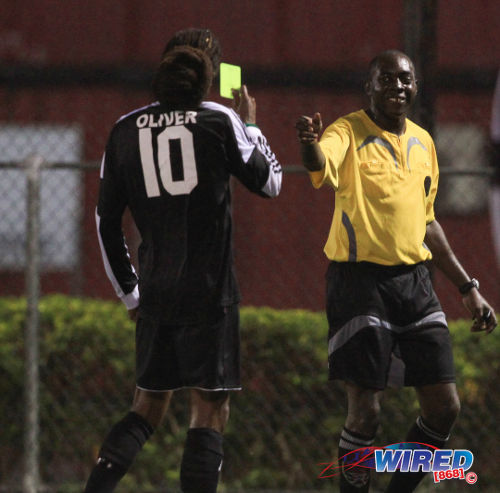 Layne, who is also a Trinidad and Tobago Football Association (TTFA) executive committee member, said the date for the FIFA test was fixed since early February and blamed general secretary Sheldon Phillips for the lapse in communication.
"What I guess went wrong is, when we made the decision, the general secretary was supposed to inform every one of the (fitness) test," Layne told Wired868. "We couldn't postpone this test because FIFA mandated we have four tests per year and we have already set the dates… We couldn't afford to miss this test."
Wired868 tried to contact Phillips for comment without success.
There were no Pro League games over the Carnival weekend but Layne claimed that referees could not have conducted their tests then since some officials played pan in Panorama.
He insisted that the disruption was a necessary evil to ensure the Pro League gets the best possible officiating.
"If you need to see the best in the referees you need the referees to be fit," said Layne. "Some referees know the laws of the game very well but they don't have the fitness level and that contributes to them making mistakes."
Layne confirmed that there will be new faces with the whistle at Pro League level next week as some senior referees failed to pass the fitness test.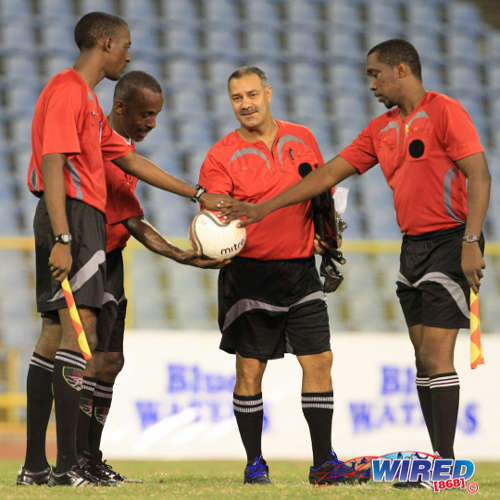 "Before, we used to compromise," said Layne, "but, as chairman, I can say we are not compromising anymore."
Layne refused to give any details on today's fitness examinations before the TTFA dispatches an official release.
However, Wired868 understands that veteran referee Gordon Maloney and referee's assistant Cindy Mohammed both failed and will be replaced at Pro League level.
Just last month, Mohammed had her status as a FIFA referee renewed while last year she was adjudged the Pro League's assistant referee of the season. She has already officiated in two senior women's World Cup and several other international tournaments.
Local referees' department head, Ramesh Ramdhan, presented a FIFA badge to Mohammed, Neal Brizan, Caleb Wales, Cecile Hinds and Ainsley Rochard last month at the TTFA's Hasely Crawford Stadium office.
"You as referees are in this position because of your hard work and willingness to learn and to carry out your duties in the right way," Ramdhan, an ex-FIFA referee, told Mohammed and her colleagues. "But you have to take it a step further and carry yourselves as examples to others. What I want is for these FIFA referees to know that they are the top referees in the country and you represent Trinidad and Tobago.
"The younger referees must be able to emulate you."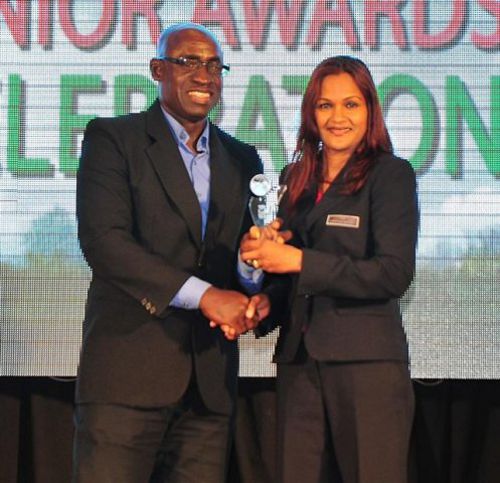 Fitness has been a regular concern for local officials. Mohammed missed the 2010 FIFA Under-17 Women's World Cup after failing a fitness test while Dion Neil was sent back from the 2013 CONCACAF Gold Cup after also falling short of the required standard.
It is uncertain whether Mohammed's possible loss of local status will affect her FIFA appointment.
Editor's Note: Do you think improved fitness would lead to a noticeable improvement in the standard of local referees? Scroll down to leave a comment below.