The Trinidad and Tobago Government yesterday went into overdrive to locate potential whistle blowers with information on the slaying of former Senior Counsel Dana Seetahal. But it's different this time. On this occasion, Prime Minister Kamla Persad-Bissessar vowed that the People's Partnership does not want to name, shame, fire and charge the eye witness; it just wants to give the snitch $3.5 million. Honest.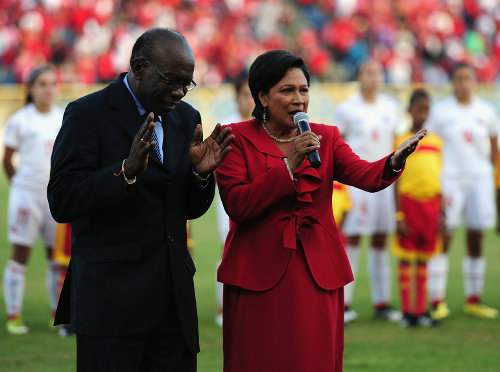 Or, as National Security Minister Gary Griffith "tastefully" put it: Who wants to be a millionaire?
This supposed attempt to wine and dine whistle blowers is new territory for the Government.
When news broke that Strategic Services Agency (SSA) director Reshmi Ramnarine had a falsified CV, Persad-Bissessar did not charge Ramnarine. Instead, the Government supposedly retained eight polygraph experts from the United States to find out who from the Security Intelligence Agency (SIA) snitched.
And, two weeks ago, Attorney General Anand Ramlogan urged the Commissioner of Police to probe the Police Complaints Authority (PCA) after leaked documents suggested that the PCA recommended that the Director of Public Prosecutions (DPP) take action over the "Flying Squad."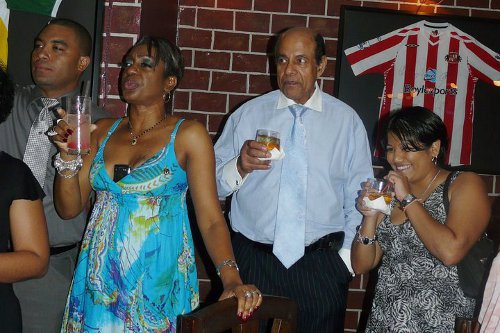 The Prime Minister made her own view about tattle-tales crystal clear when former Solicitor General Eleanor Donaldson-Honeywell wrote her and asked for an investigation into a potential prison scandal that might involve "key office holders" in the Attorney General's Office.
Persad-Bissessar responded by sending Donaldson-Honeywall's letter straight to the AG, who, of course, is Honeywall's line minister. Strangely, people wonder why Honeywall has been reluctant to speak ever since.
So, if you have information on brutal murderers with know-how and no conscience, this is the Government you must trust to have your back; the one that has repeatedly ignored pleas by the local transparency body to enact whistle blower legislation.
It gets better though. Not only does the information need to lead to an arrest and charge; but also a conviction. And this in a country where Ish Galbaransingh, Steve Ferguson and Jack Warner can meet for drinks every Friday night and Calder Hart can join them if he so chooses.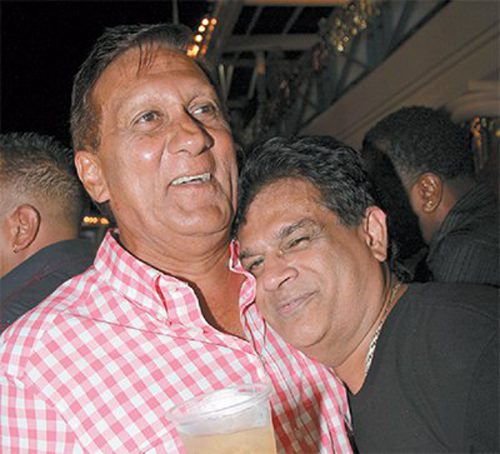 So the whistle blower must believe the Government's new position on snitches is genuine, the police would not tip off the killers, the police would successfully apprehend the killers, the case would make it to trial in their lifetime—the Piarco Airport scandal never got past the preliminary inquiry stage—and justice would be served with the selected judge and lawyers all beyond reproach.
Something like catching a leprechaun riding a flying pig with a map to his pot of gold in his backpack.
It is probably best for the whistle blower to not venture outside for a while and take care of his or her health. Since, eight years after her death, Vindra Naipaul-Coolman's murder case is still in court.
Meanwhile, we know, based on media reports, that Seetahal was killed by an assassin in a panel van who sprayed her SUV with heavy artillery after it was blocked by a cement-fortified car that followed her from a casino.
Problem is the acting Commissioner of Police disputed the panel van story while the pathologist said Seetahal was shot by a small gun at close range.
Mr Live Wire wonders why the would-be assassins had the car weighed down with concrete follow Seetahal's SUV. Did that not run the risk of the car being outrun by a much faster vehicle? Would it not make sense for the concrete car to be on the scene and waiting for a signal to block her path?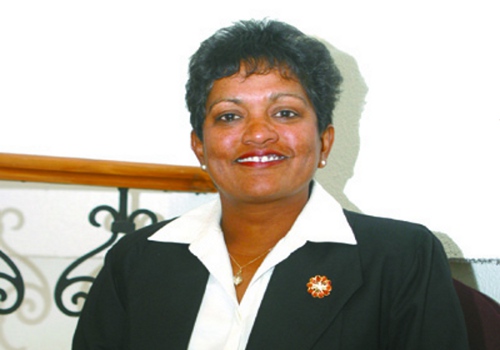 Best to leave the sleuthing to the experts though. And, according to the Trinidad Express, the police already has three theories.
One is that the "hit" was related to the Naipaul-Coolman murder trial. True, Seetahal was not a star witness or an investigator. But then why are so many bandits shot dead after drawing knives on armed police? Has word not gotten around by now that knives are not good weapons of choice against loaded firearms?
Criminals, in other words, do not think things through. Or police know a convenient story when they see one.
Another theory is her killing was due to an incident at a casino that night. Seetahal, according to the casino, preferred slot machines and, in a massive understatement, had not been particularly lucky that night.
Do the police think Seetahal groped a machine inappropriately and a concrete salesman who witnessed the incident then phoned a friend to enact immediate and heinous revenge?
The other police theory is that: "based on certain information the police received, her killing may have been orchestrated by known criminal elements…"
Criminals might have killed Seetahal? Mr Live Wire thinks the police could be on to something there.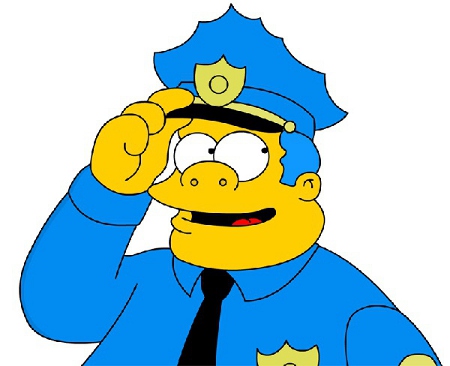 The Express did not add its own theory about the gang of female Colombian assassins it said was on local soil in January. Presumably, they returned home after Carnival.
There was another sensational revelation from the dailies' top investigative reporters, though. The hit, according to the Trinidad Newsday and Express, might have been arranged by a "big fish" gangster from behind a prison cell.
So, rather conveniently, the evil mastermind is already behind bars. What a relief and excellent police work! Well, except for supposedly letting a prisoner execute a State prosecutor and the former Law Association president in the first place.
The only problem with that story is this is Trinidad and Tobago. Big fishes do not go to jail here. And, sadly, snitches do not become millionaires.
Editor's note: PCA director Gillian Lucky moaned last year that the detection rate for murders in Trinidad and Tobago had "moved from a dismal 24 per cent to an abysmal 14 per cent." In comparison, the detection rate was given at 75 percent in the UK and 72 percent in the US.
Still, Wired868 hopes that the suitably motivated Trinidad and Tobago Police Service exceeds expectations to apprehend the killers of Dana Seetahal.