The paternal nephew of Trinidad and Tobago 2006 World Cup defender and Chaconia Medal holder Avery John, 23-year-old Point Fortin Civic defender Weslie John has football running in his veins.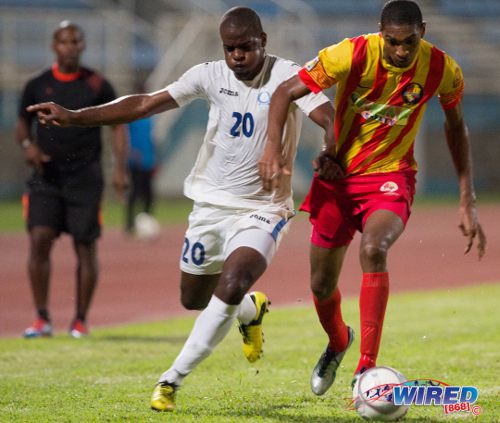 John, like his uncles Quentin and Quincy, were stand-outs at Vessigny Secondary school and he was only half-joking when he said that his daughter, Arianna, could be the next Christie Rampone or Mia Hamm.
The versatile ex-national under-20 defender, who has already represented Police FC and Central FC at professional level, dreams of international stardom too and is anxious to follow his uncle's footsteps by winning a spot with the senior "Soca Warriors."
But, first, the young confident Civic employee had a chat with Wired868: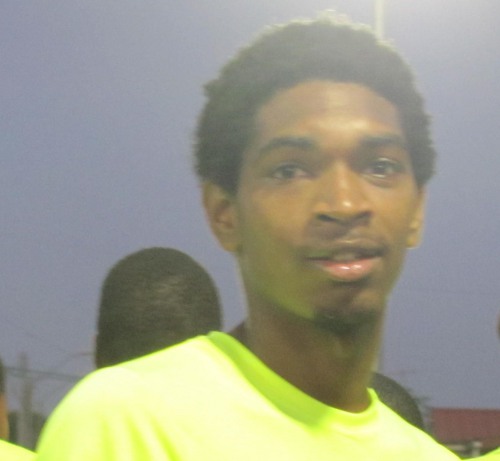 Date of birth: 29 July 1991

Number: 04
Position: Central defender
Home town: Vance River village, La Brea
Former schools: Vessigny Secondary and then Presentation College where I played midfield.
Favourite team: Locally – Point Fortin Civic FC. Internationally – Arsenal, I like their style of football.
What makes you stand out as a player? 
Firstly my ability to read the game and secondly, my height; I'm kinda tall.  It gives me presence on the field to communicate.
Something most people do not know about you:
I always play with a chip on my shoulder, in that from since childhood days they used to say that I was too slow or too weak.  So now when I play, I have that in the back of my mind and always play with the intention to prove myself.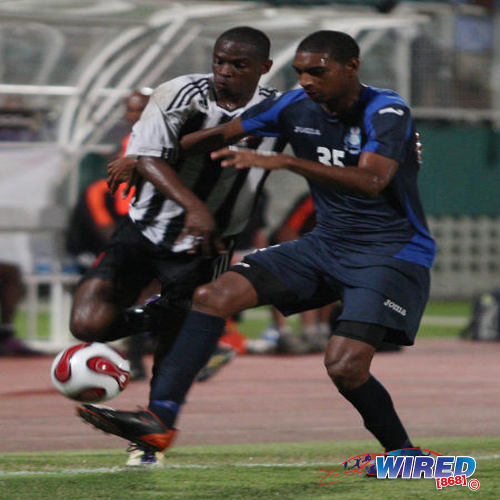 Who was your most important coach and why?
Actually, I have 2 coaches: my coach at Presentation College, Shawn Cooper, and National Under-20 coach, Zoran Vraneš. They believed in me and gave me my first opportunity to play at those levels.
What was your best and worst moment in football so far? 
Best: My debut on the national under-20 team representing T&T against Guyana in 2010.
Worst: An Under-20 World Cup qualifier match in 2011.  We lost 5-0 to give Mexico them the opportunity to go to the World Cup.
How do you handle disappointment?
Before, not well.  I used to be really hard on myself, pulling down myself with doubt, but then I met Akeem (Adams) who was one of the humblest persons I knew.  So now that he's passed on, I try to keep his memory by not crying over spilt milk and moving on.
Recently, I've been lighter on myself in remembrance of him.
What do you enjoy doing in your free time? 
Hanging out with my neighbourhood friends and teammates and, more often now, spending time with my two-month-old daughter, Arianna.
Which three words best describes you as a person? 
Passionate, motivated and fun.
What pushes you to succeed? 
First of all I enjoy the game; but where I come from many people don't make it.  I intend to make it (and) to make a difference and that pushes me to succeed.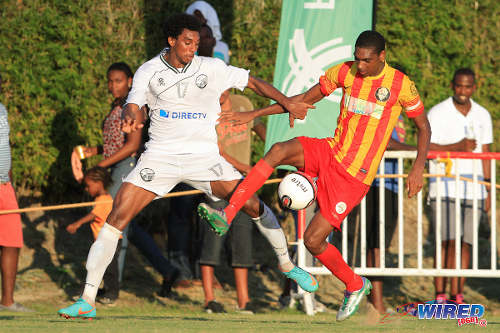 Who is your greatest fan?
My mom, Carlene John; she supported (me) from day one. When no one else believed, she always believed.
What are your thoughts on the local game?
I've been in the Pro League since 2009 and I have seen some improvement in the support (from fans). But I would like to see more community-based teams get involved so that supporters get more involved (in the league).
What is your target for 2014?
To try out for the national senior team and to go abroad; my agent, Dion Sosa, is working on that.
What is the first thing you are going to do when you become a star?
Make sure that my Mom is set. I always joke and tell her that I would buy her a Range Rover. She hasn't picked out a colour yet. (Laughing)
Do you have any inspiring words for upcoming footballers?
Believe in yourself. It will have moments of discouragement but you have to stick at it. Stay positive.
Editor's Note: Weslie John and Point Fortin Civic will play their final 2013/14 Digicel Pro League match at the Hasely Crawford Stadium from 8 pm on May 6.
However, Civic is still alive in the Digicel Pro Bowl, which is the last competition in the 2013/14 domestic calendar.