Heard the joke about Barack Obama and George Bush?
Obama was missing one of his spies, Edward Snowden, who was hiding out in Moscow. So, he allegedly had an airplane leaving Moscow and carrying Bolivia president Eva Morales and his Defence Minister re-routed to Austria, grounded for over two hours and searched in the off-chance that Snowden was on board.
In the process, Obama infuriated Bolivia, who described it as "a hostile act", and might have further alienated his Government from the rest of the world.
And Bush? Bush thought Bolivia was a fragrance.
The punch line, naturally, is the American electorate for thinking that the person at the helm makes much difference to the running of their State.
Meanwhile, Snowden is supposedly stuck in transit in Moscow without a passport after his travel documents were suspended by the US Government. And none of the 21 countries he contacted for asylum have offered positive news so far.
Mr Live Wire believes Snowden is the only person who would switch places with ex-Sport Minister Manohar Ramsaran, who forgot what band he was in, stepped in the wrong section and ended up expelled from the COP by a man so anonymous that he would need company to open an automatic door.
While Snowden auditions for "The Terminal 2", he must watch on as Russian president Vladimir Putin and Obama decide his fate in a "high level discussion." Thus far, Putin has refused to simply collar the American and forcibly send him home to face the music. But he has not been entirely convincing about it.
"I cannot just arrest people for no reason," Putin suggested (we paraphrase). "What kind of man do you think I am?"
Putin and Obama might have fell over laughing at that point.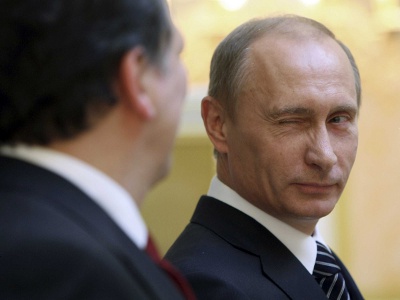 Mr Live Wire believes he can reasonably assume that Snowden will be the last CIA operative to grow a conscience. The position of "whistleblower" seems as seductive as "suicide bomber" at the moment.
In related news, Live Wire cannot confirm that Jack Warner has promised Snowden asylum in Chaguanas West if he can prove he has saucy emails from kpb1@gmail.com.