Spain's finest and two of the world's most renowned football clubs, FC Barcelona and Real Madrid, go head-to-head in this mouth-watering winner-take-all encounter. To fully appreciate the true value and importance of this championship decider, one must start by identifying the ingredients that have the whole football world on edge in anticipation.
(The clubs and their culture)
Barcelona is arguably the best team on the planet and it is no overstatement to say that this club has shaped the way the rest of us view the beautiful game and deserves credit for its very brave and disciplined route to the pinnacle of world football.
Ten years of relentless passion and commitment from Barcelona has raised the bar and created its own standard and the rest of the world is now trying to emulate the style and sex appeal the club delivers.
It is an astonishing achievement that has reaped huge success for club and country alike and it is no coincidence that Spain is world champion during this emphatic period of football "Barcelona Style".

Real Madrid, on the other hand, has made no secret of its commitment to buying the best the football world can offer to ensure the Galácticos remain at the top of world football.
With the best players in Real Madrid colours, marketing at the Bernabeu can focus almost exclusively on selling the club's shirts worldwide and this practice of purchasing personnel for big money has now spilled into the realm of management /coaching.
But the question arises about whether Real can continue to raise the funding necessary to attract these top players and coaches. Can they still, it has to be asked, catch the runaway Barcelona train?
(The coaches)
Pep Guardiola has been involved as player and coach with redefining the Barcelona development programme. Clearly recognizing the level of technique, ability, mental strength and passion for his beloved Barcelona, Pep has moulded an abundance of conveyor-belt talent into the juggernaut we see today.
The Barcelona style runs deep in his veins and it is a valid question whether he could change the style if he needed to.
But then again, why should he? Isn't he using a flawless formula to dictate the pace of world football?
Pep may not be the world's best coach but he is certainly up there with the best of them.
Jose "the Special One" Mourinho is a coach who has successfully cultivated his very own style and made himself a very rich young man in the process. He has plied his trade with several "BIG" clubs in several countries and has always delivered.
Tactically razor sharp and as solid as granite mentally, Mourinho is the special one; the first man ever to sack a major football club (Inter Milan). This guy is a mental illusionist who can make indifferent teams win and can make good players produce great football.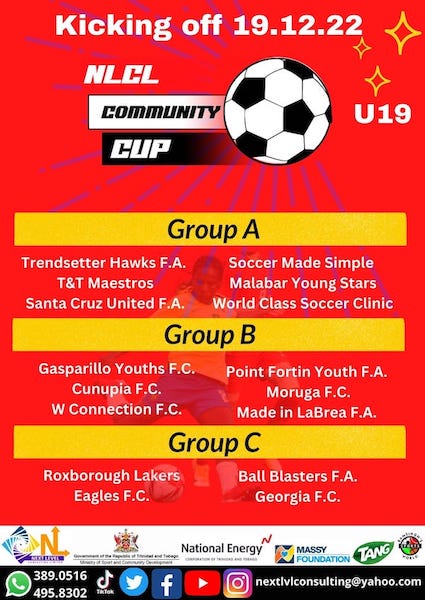 So sincere is he and so convincing his personality that players seem willing to lie down and die for him. But what sets him apart from the rest, arguably above the rest, is his fearlessness and his insatiable desire to be the best coach in the world.
The jury may still be out on whether he has achieved that but who would dare deny him the title of Best Coach in Spain if his men walk away with a win today?
(The players)
We know that, with coaches as colourful and committed as Pep and José, we'd be forgiven for forgetting the players. But how can one forget the mesmerizing skill and sublime control of two of the best players in football?
Cristiano Ronaldo can turn a game on its head with a moment of genius. He seems to have it all: he's big, strong and quick as lightning with footwork like Michael Jackson—and looks to kill to boot.
Initially, Sir Alex Ferguson and now Mourinho have turned Ronaldo's ample bag of tricks into an efficient scoring machine. The Portuguese star has performed admirably for two clubs, no mean feat in itself when you consider the huge pressure attached to one so hugely visible.
Compare him with, say, Fernando Torres and the gulf between these two performers is manifest.
But is there a chink in his armour; an Achilles heel when it comes to "big" games like this one? Will he deliver on Clásico Day?
Lionel Messi is, simply put, a movie waiting to be made. This guy is special!
Shipped to Barcelona, Spain, with his family as a talented 10-year-old, the Argentinian 'fenόmeno' successfully battled growth issues and a medical deficiency as a teenager to become the World's Best Player if not quite indisputably the world's best player.
His performances for Barca, where he has scored 60+ goals so far this season, make him certainly the world's best club player. He always delivers in a Barcelona jersey and, home or away, the fans know they are always in for a treat with incredible skills at blistering pace, a left foot akin to a magic wand and a mentality that is an example to us all.
He turns it on in every single game for Barcelona, scoring goals like no other one moment and assisting others to do the same the next.
Forced to choose, I'd rate this guy as the best in the world today!
Did I mention Xabi Alonso, Ricardo Carvalho, Cesc Fabregas, Andrés Iniesta, Kaka, Mezut Özil, Pepe, Gerard Pique, Carlos Puyol, Sergio Ramos or Xavi? OMG! Can you believe that these stars are nothing but the supporting cast?!
(Tactics/objectives/goals)
Many would dispute this but for me Barcelona's game plan is simple in its complexity.
So great is the competitor's respect for Barca that teams generally vacate two-thirds of the field to reduce the goal-scoring opportunities of the Catalans. What the untrained eye might miss is the numbers game Barca plays to achieve its goal, often sacrificing defenders to create the overload in midfield.
Dani Alves and Adriano double up as fullbacks and wingers to provide the width to develop space to play. Defenders Puyol and Pique/Mascherano take on the defensive responsibility so as to release even more players to overrun the opposition.
The numbers game is about arguably the best five players in the world—whose possession is clinical—outnumbering and outplaying the three or four opposing midfield players. Lionel Messi and Andres Iniesta use wide starting positions to join teammates Fabregas and Xavi with Busquets holding behind them in midfield while there are two wide central defenders with Alves and Adriano hugging the touchlines high up the field.
This shape creates the length and width to develop space for the fantastic five. Well orchestrated drills and players who are not bound to rigid positions ensure that ball retention is mastered; then they wait for the opposition to make the mistake of trying to win the ball, only to leave unguarded space for Barca to exploit.
It may sound too simple but the simplicity verges on genius!
Barcelona plays with no fear and the players consistently demonstrate trust in their teammates. Its strength lies in the team's creative midfield players, who manipulate the ball in tight areas to prise open locked defences and give themselves a chance at goal. Few deficiencies are visible even when they counter attack at pace or come up against physical teams.
In the defeat by Chelsea, a team that made size count, Pep Guardiola must have died a thousand deaths and he, along with every Barca fan, will aim to achieve a different outcome today.
Real Madrid has adopted José Mourinho's secret of success. It has not gone down well with the game's purists but it has been critical in the delivery of success for the clubs he managed.
Critical to Mourinho's game plan is the restriction of space and time in defensive areas and the strangling of the opponents' ability and confidence in scoring.
How many teams have we seen dominate possession against Mourinho-coached teams and still come off the field second-best?
Madrid will set the trap and lure the opposition on, reducing defensive space but enlarging space to break into on the counter attack once possession is gained. For Madrid, it's not about the individuals in the team, it's about the system of play.
Resolute and steadfast, the Madrid side will not break rank. Counter attacks and set plays are like gold dust and Mourinho will ensure appointed individuals understand the role they are required to play.
Madrid will try and equal the numbers in midfield and play without an out-and-out centre forward; the club will rely on pace and power from wide positions to undo the aging Puyol and Pique/Mascherano who lack pace and are sometimes found wanting against physical opponents. Alonso is key to Madrid's success due to the range and accuracy of his passing which must allow Özil and Ronaldo to break from deep positions into space.
In what is likely to be a cat-and-mouse game, it will take something special to break the deadlock but both of these teams possess it.
We may not, I concede, see a wonderful, entertaining game of sublime skills and abilities. I believe Mourinho will conjure up a performance of supreme discipline and efficiency to get the result Real Madrid requires to win La Liga.
The performance of the referee is critical. Madrid is a big, physical team with ability and a weak referee with visible cards may wreck the Galácticos' dream.
I think it is Real Madrid's turn to produce a blinder.
I see goals in this game; as many as three. A 3-0 Real win may shock you but it does not shock me. Truth be told, I would not be disappointed if Barcelona wins; Barca is, after all, the best team in the world.
But I think Mourinho is a cut above the rest and capable of pulling this one off.
Fenwick, over and out.
Editor's Note: Check Wired868 for our Clásico overview on 22 April 2012. Football fans can catch El Clásico on DirecTV in 3-D by clicking here or try DirecTV's live streaming online.