"[…] I told someone who knows Radanfah Abu Bakr that I liked the former T&T defender's analysis. He replied: 'Radanfah understands that less is more.'
"[…] CNC3 […] has had good moments, but overall coverage hasn't been good enough. Things got off to an unpromising start when analyst Jan-Michael Williams joked after the opening ceremony that he didn't know that actor Morgan Freeman, 85, was still alive…"
The following guest column on the Qatar 2022 Fifa World Cup was submitted to Wired868 by Orin Gordon, a media and business consultant who can be reached at orin@oringordon.com:
Office managers, bosses and productivity monitors may disagree, but it's been an enjoyable world cup. Here's how I saw the first week.
Fan applause: Pierluigi Collina, chairman of Fifa's Referees Committee. At Collina's direction, time lost to stoppages in play is being better reflected in the time added at the end of halves. We're getting six, eight minutes—double the customary length.
But "time added" is misleading. It's actually time reclaimed. On average, the ball is in play for 55 minutes of a 90-minute match. Fifa's new timekeeping directive is welcome, but football matches remain well short of fully reclaiming time.
Football needs a radical change to timekeeping. Reduce games to 80 minutes, and stop the clock when the ball is dead. Matches would still take longer than now.
English commentator Peter Drury for bringing the poetry; and CNC3 analyst Radanfah Abu-Bakr for analysis that's clear, incisive and on point. I told someone who knows him that I liked the former T&T defender's analysis. He replied: "Radanfah understands that less is more."
Terry Fenwick has been good; and Dzifa Job—smart and telegenic last World Cup—makes a welcome return. Robert Dumas' segments from Qatar are well-shot and colourful. The versatile Ryan Bachoo, just back from COP27, kept things moving nicely… short passes, no dwelling on the ball.
Spanish teenager Gavi's technically delicious volley against Costa Rica is my pick for best best goal so far. Brazilian Casemiro's strike against Switzerland, also struck with the outside of the boot, was a very close second.
Go ahead… start a fight on this.
Yellow card: Football elitism. The less-heralded nations have come out to play. "This was not part of the plan," roared British commentator Ian Darke, as Canada grabbed the tournament's fastest goal against Croatia.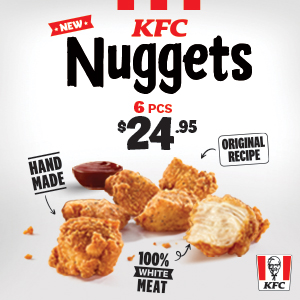 What was the plan, exactly? To simply turn up? Croatia's class told in the end; but Canada gave it a go, as they had against Belgium.
In footballing terms, Canada and the US are small nations. USA outplayed England and should have won. Costa Rica beat Japan, who'd beaten Germany. Morocco schooled Belgium, the second-ranked team in the world.
The gap is narrowing. More players are gaining experience in major leagues. Beat-ups are less commonplace. Remember that England needed a Peter Crouch hair tug on Brent Sancho to help them to overcome a resolute T&T in Germany 16 years ago.
Red card: Fifa president Gianni Infantino, for spinelessness.
Infantino elevated the embarrassed pride of the tournament hosts over the interests of the wider global community. The wearing of One Love armbands by team captains—to signify solidarity in the fight for equality and against gay discrimination—should have been a matter of choice for the respective football associations.
It's shameful that Fifa threatened the captains wearing the armbands with yellow cards— a footballing penalty for a non-football social justice gesture.
Pundits said that England captain Harry Kane would have sent a strong message to the world by leading his team out wearing the armband, and taking a yellow. But England coach Gareth Southgate is trying to win a world cup, and Kane is his most influential player.
Teams shouldn't have been put in that position by Fifa.
They probably couldn't do much about security at stadium entrances seizing rainbow apparel, but should have publicly spoken out against the practice. Qataris say their accusers are hypocrites, and discriminate against sections of their population. But one can be hypocritical and correct.
Fifa had leverage. What was Qatar going to do if team captains sported rainbow armbands? Cancel the world cup?
A ticking-off from the ref: CNC3. It has had good moments, but overall coverage hasn't been good enough. Things got off to an unpromising start when analyst Jan-Michael Williams joked after the opening ceremony that he didn't know that actor Morgan Freeman, 85, was still alive.
It didn't go down well with viewers.
There were technical issues. Early feeds were beset by poor audio and video quality. The Brazil/Serbia feed had no game clock in the latter stages. There are little niggles.
The logo placement during live action is obviously intrusive. Bottom right of screens is heavily trafficked. Top left is the most unobtrusive, and where the game clock and scoreboard is. Put the logo top right, the next best place.
The set looks hastily erected. Radanfah is often made to sit under a bright light, and light reflects off shiny surfaces.
Content delivery needed better planning. The launch party to celebrate securing the rights seemed to have more planning energy. Viewers are directed to the social media pages, but there's no cross-carry onto the TV platform. That could be rich interactive content.
Where are the fans' voices? Fifteen-minute interregnums between post-match analysis of one game and pregame analysis of the next are filled with an infomercial for a medical supplement… the same video, four times a day. That's more often than you'd have to take the darned thing.
Sponsored football segments would sit better there. Fans' voices? Drop pre-recorded injections on players and countries into pre-match segments. Use archive footage.
Before I watch their footballers, tell me about Serbia in two minutes. There's too much talking-heads-on-couches television.
Why does this matter? Our reflex is that foreign is best. The well-heeled seek all of their healthcare abroad. Fans with international streaming options bypass local coverage.
But T&T has a rich stock of ex-pros. Sancho and Shaka Hislop are analysts elsewhere, outside of these tournaments. I'd rather have my world cup refracted through local lenses imperfectly, than watch Gary Lineker. I'm going to keep consuming the local produce.
Editor's Note: The author spent many years in the sports trenches; at GBC in Guyana and BBC in London.