On 19 September 2021, Prison Service superintendent Lee Davis was elected as president of the Trinidad and Tobago Super League (TTSL) for a four-year term. Instead, Davis and his fellow board members lasted just 17 months.
Last night, TTSL first vice-president Eddison Dean and board member Nicholas Gopaul tendered their resignations via WhatsApp while Davis suggested that he is also ready to walk—after they were blindsided by a petition signed by 11 clubs.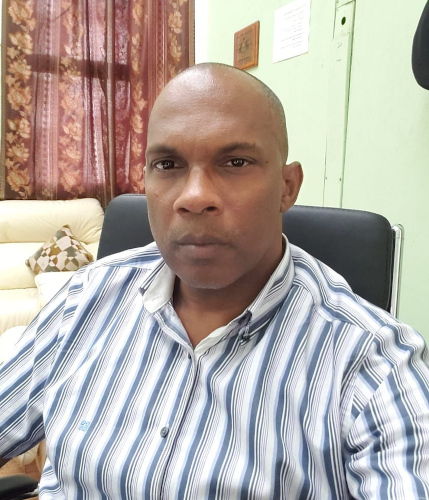 The petition, which was dated on 16 January 2023, accused Davis, Dean, second vice-president Andre Barnard and their officers of being "delinquent in their obligations to the TTSL" and requested an EGM to dismiss them from their posts, in accordance with Article 19.8 of the TTSL By-laws.
Article 19.8 states: "The members of the Company may, by ordinary resolution at a special meeting, remove any director from office."
At present, there are 19 functioning TTSL clubs. It would take just 10 dissenting members, according to the by-laws, to force change.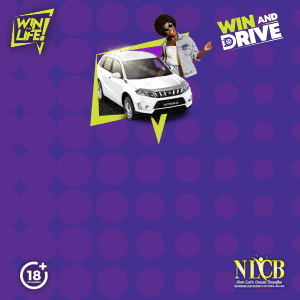 It means that, unless the current board members could change the position of at least two clubs, their fate is sealed.
Dean said he has no interest in fighting for his post.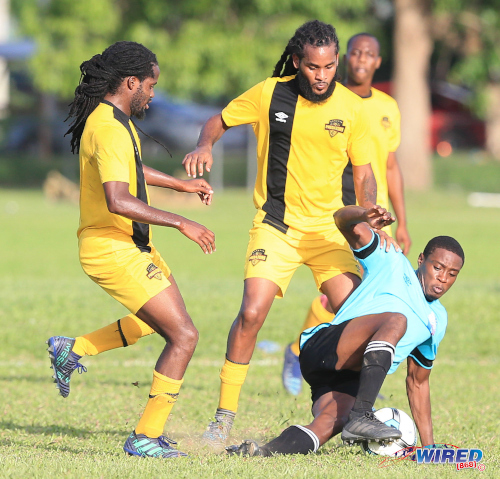 "They say they want to run the Super League, so look it on a platter," he told Wired868. "I was surprised by the motion but I am not fighting up."
The ramifications of the TTSL implosion will go well beyond the nation's second tier competition.
The Super League, which contributes eight from a potential 49 delegates at the general meetings of the Trinidad and Tobago Football Association (TTFA), is the second largest voting bloc in local football—behind only the TT Pro League's 10 delegates.
At the 2019 TTFA elections, the TTSL, then led by president Keith Look Loy, predominantly supported William Wallace's United TTFA slate and accounted for roughly 25% of his votes.
Defeated candidate Richard Ferguson, the driving force behind the Terminix La Horquetta Rangers and Ascension Invitational Tournament, did not get enough votes to move beyond the first round then—as Wallace eventually defeated incumbent David John-Williams 26-20.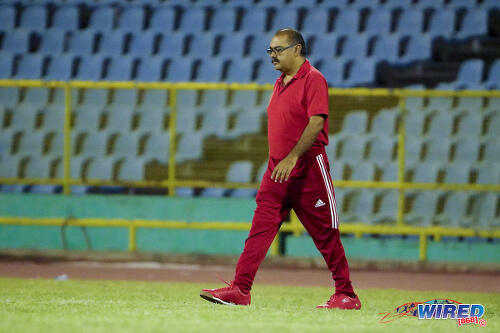 Since then, Fifa sidelined Wallace while John-Williams passed away. But Ferguson's desire for the TTFA presidency is stronger than ever.
The businessman and accountant, via sponsorship deals and through the installation of his employees as delegates, has grown in influence since with inroads made at a handful of zonal bodies and the Women's League of Football (WoLF).
In 2021, Ferguson's lieutenant at Ascension, Kieron Edwards, challenged Davis for the TTSL post and polled just two votes. In the aftermath of the election, Edwards vowed to go to the Court of Arbitration for Sport (CAS) but never did.
However, Edwards is believed to be behind last night's petition—not least because his wanna-be vice-president from the 2021 TTSL election, Michael De Four, is its ostensible mover.
The petition made four claims against the current TTSL executive. It accused the Davis-led board of failing to provide the Super League with "an active general secretary", as well as "no proper constitutionally required general meetings", pursuing participating in the Normalisation Committee-proposed Elite League "that would effectively disenfranchise more than 50% of the members of the TTSL" and "not representing the views of the majority of the members".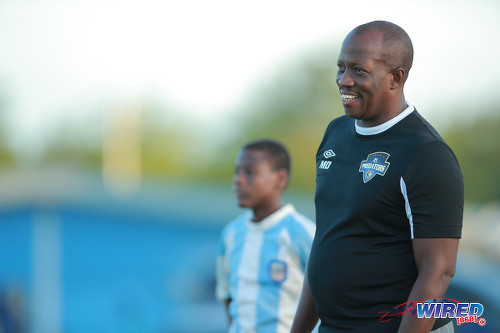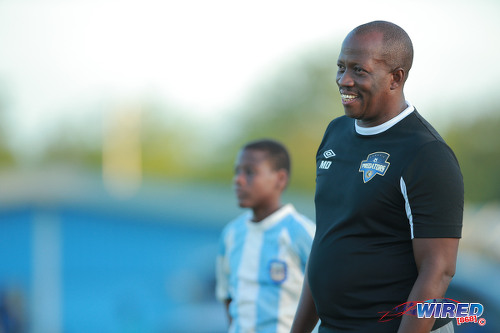 At present, retired Carapichaima East Secondary schoolteacher Laurence Seepersad is listed as TTSL general secretary. He told Wired868 that he accepted the position pro bono last year to try and help out.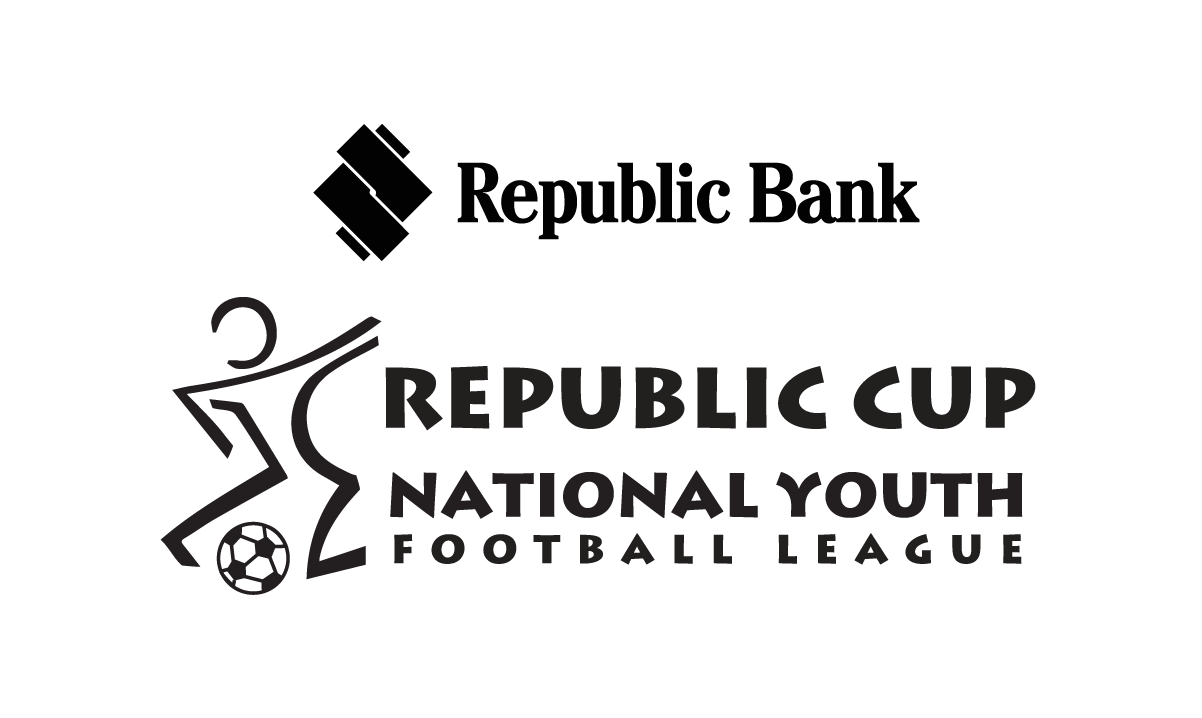 He was bemused that his "slow pace"—Davis suggested that the AGM was postponed due to the unavailability of Seepersad, who is also an executive member of the Secondary Schools Football League (SSFL)—was supposedly behind the collapse of the entire TTSL board.
"I had been in communication with (former TTSL general secretary) Peter Thomas and their prior auditor to try to get their financials ready for the members," said Seepersad. "And we expected to hold that AGM very soon… We were trying to make things happen all the while.
"[…] I took this position because I just wanted to see what I could help them with…"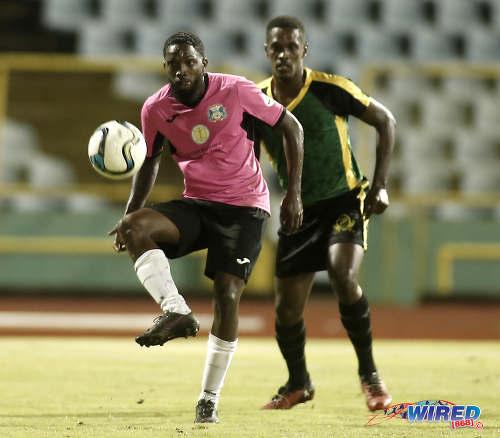 With regards to the effect of the Elite League, Dean explained that the TTSL was forced to wait on the Normalisation Committee. While all 10 full Pro League member clubs are expected to comprise the 12 top tier clubs in the new domestic competition, there is not sufficient room in the second tier for all of the Super League outfits.
Davis spoke recently about creating another competition that would involve the TTSL teams that missed out on the Elite League, along with the top clubs from the various zonal bodies.
"We obviously have to wait until the Normalisation Committee says which clubs are in the second tier," said Dean. "Only then we can see what we will do about the rest."
Wired868 reached out to several clubs who signed the petition proffered by Cunupia FC director Michael De Four.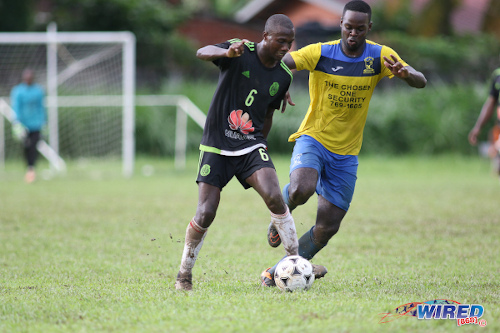 Petit Valley Diego Martin United director Derek Edwards expressed his disappointment with the composition of the eight delegates who represent the TTSL.
"FC Santa Rosa has not been in a [Super League] meeting for the longest while, so how is it they are still delegates?!" Edwards (D) noted.
FC Santa Rosa are not delegates though. The current TTSL delegate clubs are: QPCC FC, Police FC, Bethel FC, Prisons FC, UTT FC, Club Sando FC, Matura Re-United, and San Fernando Giants.
"Well, we didn't vote for those clubs!" Edwards (D) retorted, when updated on the TTSL's current delegates.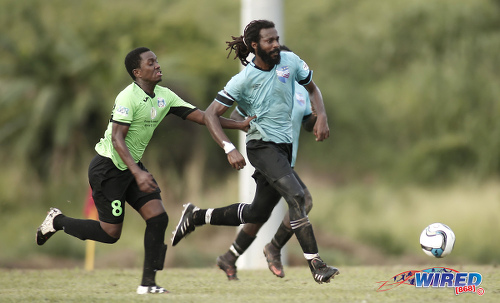 The TTSL delegates were selected at the same 2021 AGM in which the current board members were elected. And Edwards (D) was among the persons present when clubs also voted for the body's delegates.
"You're right they were selected by votes—my bad," said Edwards (D), who confessed to a memory lapse. "Well, I was never comfortable with the delegates because those clubs that were suspended and only returned to the membership after the fact didn't have an opportunity to vote.
"It doesn't represent the [will of the] Super League in its entirety."
The dissatisfaction of the previously suspended TTSL clubs was not mentioned in De Four's petition. But, on this score, Edwards (D) knew what he was speaking about.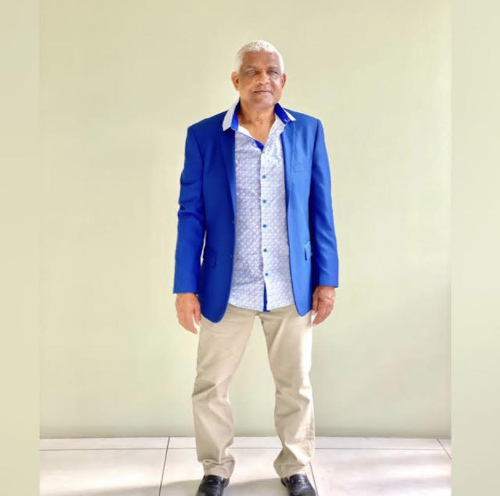 Guaya United FC boss Randy Hagley expressed it more succinctly.
"Revenge!" said Hagley.
Two years ago, one of the key issues surrounding the TTSL was the suspension of clubs deemed to be inactive or not properly functional according to the TTFA's compliance committee.
Look Loy, the then president, successfully pushed for non-compliant clubs to be suspended within the TTSL. At the 2021 election, one presidential candidate, Defence Force official Ryan Ottley, argued that the suspended clubs should be returned to the fold and given full voting rights.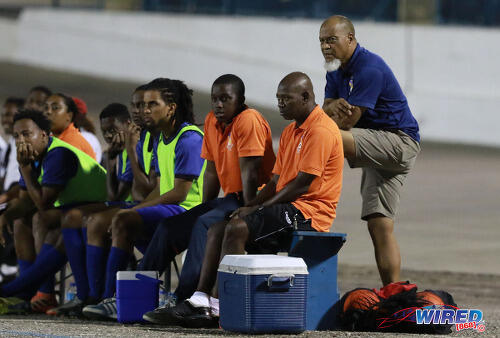 Davis and Edwards (K) proposed that the general meeting consider the business of the suspended teams after the election—and eight from the 14 active TTSL clubs agreed to deny them the ballot.
Ironically, all five of the subsequently reinstated clubs signed the petition to remove the board. They are: Marabella Family Crisis Centre, Phoenix FC, Harlem FC, Youth Stars FC, and Edinburgh 500 FC.
They joined RSSR FC, Petit Valley Diego Martin United, Matura Re-United, Cunupia FC, Erin FC and Guaya.
Yet, more irony, neither Edwards (K) nor De Four wanted the suspended teams to vote either, as they believed that would have enhanced Ottley's chances of victory.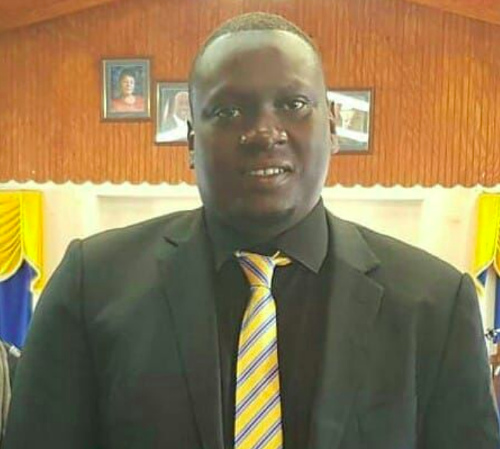 The petition, then, appeared to be—at least in part—a chance for bitter club owners to even the score.
Edwards (D) noted that his namesake, Kieron, did not support the supposedly disenfranchised clubs either. And he said he was not supporting any particular person to replace Davis, or in the race to be the new TTFA president.
"My stance on the petition wasn't so much about changing the president, my issue was the wrongful 'outcasting' of the clubs initially," said Edwards (D). "I felt they shouldn't have been dealt with after the elections, but they voted to defer it—including Kieron Edwards.
"Now those are the same clubs, they (Kieron Edwards and De Four) are saying didn't have the opportunity to vote."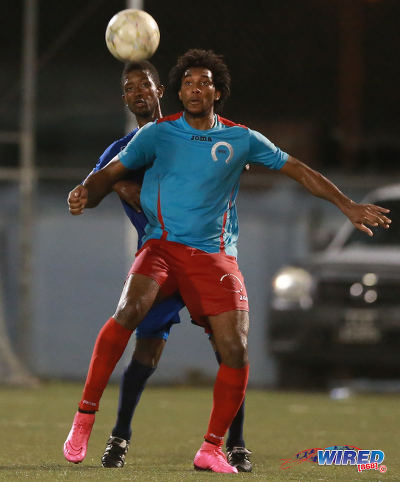 Hagley also suggested that Davis' demise was not of his own making. Rather, it appeared to be a coming together of clubs with different end-goals in mind, with some wanting their own person at the helm while others wanted to punish members of Look Loy's board like Dean.
"Lee Davis is a transparent man but the people around him are no good," Hagley told Wired868. "We want to straighten things out, not move him. Mr Davis gives everyone a hearing [and] he doesn't shut down people. But he is surrounded by the same draconian elements, who should have left with the last president.
"What you do wrong comes back to bite you!"
Look Loy resigned as TTSL president on 16 October 2020, after local football stakeholders agreed to accept "normalisation" by Fifa. Former Strike Squad captain Clayton Morris served as interim president before he stepped aside, paving the way for Davis' election.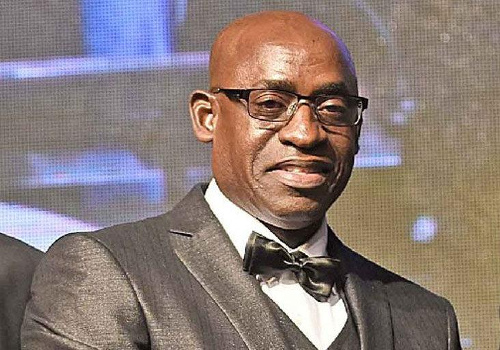 Hagley had only good things to say about Morris too.
"Clayton knew how to interact with people," said Hagley. "This is a position that requires people skills—but Clayton didn't want to give up coaching, which is his passion. I can't be against him for that.
"Clayton should have been the man running the Super League. In fact, Clayton is a good man to go up for the TTFA president. But instead, you have these Johnny-come-latelys.
"Once they bring [the TTFA election] to one club, one vote, Clayton will win. The big sharks spending a lot of money could only win in a situation where you have [limited] delegates. I find Clayton should put his hat in the ring for the TTFA presidency, because you want someone who is transparent and doesn't have all kind of thing hanging over his head."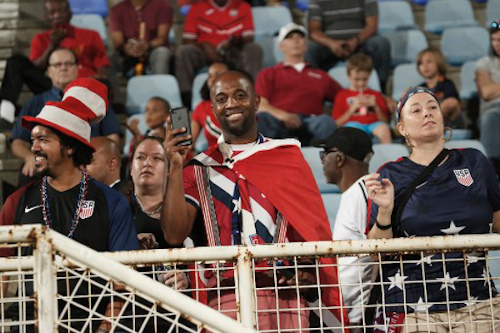 Derek Edwards also said he wanted to stay far from the "politricks" and entitled people who just wanted political power. He signed on to De Four's petition because he is unhappy with the status quo—not necessarily because of belief in his namesake, Kieron, or his sponsor, Ferguson.
"My take is the community clubs continue to suffer and look at who is getting paid in football right now, although there is no football," said Edwards (D). "[…] They say your club needs to be compliant, etc, and yes you should have everything in good order. But what trickles down to the clubs to help you pay for that?
"At least in the Tiger Tanks (Under-20 competition) we got about $3,000 to help with transport and to pay for uniforms… Most times you enter a competition and the majority of money goes to administrators running the football, the referees, the match commissioners—but what trickles down to help you hire the best coach, physio, water, etc?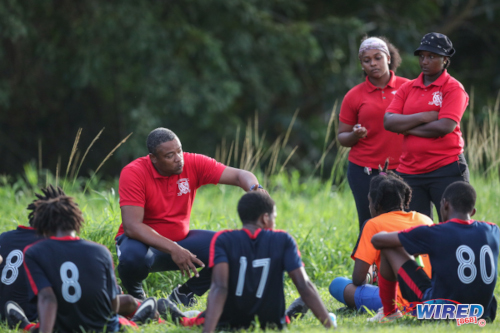 "Those are the things I am looking for. I am trying to forget the back and forth about who is in power."
Ultimately, though, the signatures of Hagley and Edwards (D) did make a difference in the power-wielders of the TTSL. The self-declared "disenfranchised clubs" have had their revenge, but time will tell what they have won.
Wired868 tried unsuccessfully to contact De Four for comment on his petition, and to respond on the possible involvement of Edwards or Ferguson.
Davis said he couldn't operate as TTSL president with constant sniping in the background from "the same people who wanted to take me to CAS".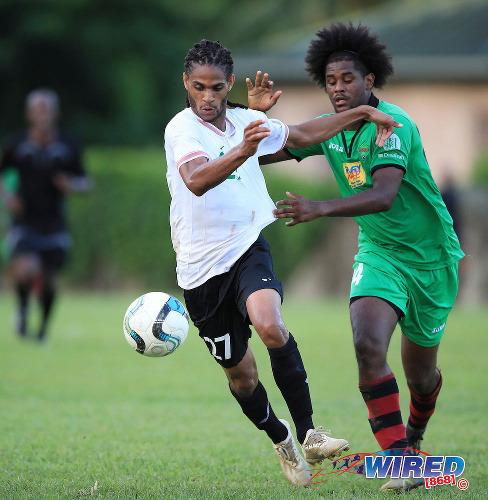 "I think that's it there for me, I cannot keep going around in circles," Davis told Wired868. "[…] When I got the nod to be the president, a lot of people who didn't initially support me started working with me to try to get the league running. I thought we passed this stage and we were going forward, but here we are coming back to deal with this.
"[…] I really believe they will make it impossible for me to do my job. Also when you thought you had some personalities in your corner but then you see they signed on to this frivolous petition, it shows me I won't get the support I need.
"I am disappointed… It seems that politics is again trumping football and this is not where I need to be at this point in time."
The TTSL will now meet to elect a new president and board.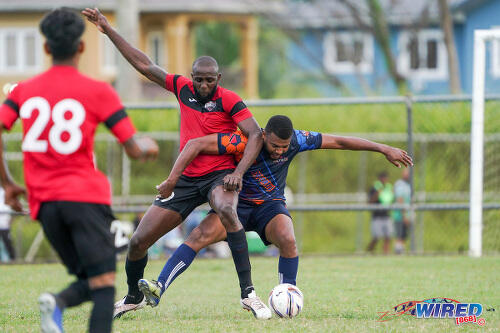 Current TTSL Board (pending resignations): Lee Davis (president), Eddison Dean (first vice-president), Andre Barnard (second vice-president), Huey Cadette, Nicholas Gopaul, George Joseph (board members)
Clubs that signed De Four's petition: Cunupia FC, Edinburgh 500 FC, Erin FC, Guaya United FC, Harlem FC, Marabella Family Crisis Centre, Matura Re-United, Petit Valley Diego Martin United, Phoenix FC, RSSR FC, and Youth Stars FC.
Clubs that did not sign: Bethel FC, Club Sando FC, Defence Force, Police, Prisons FC, QPCC, San Fernando Giants FC, and UTT FC.
Wired868 has provided readers with solid, independent journalism since 2012. If you appreciate our work, please contribute to our efforts.
Support Independent Journalism