The Trinidad and Tobago Men's National Under-17 Team look set to play two practice games away to Jamaica next month, as part of their preparation for their February Concacaf Championship in Guatemala.
The Trinidad and Tobago Football Association (TTFA) has not yet confirmed the fixtures, although Wired868 understands they were agreed in principle.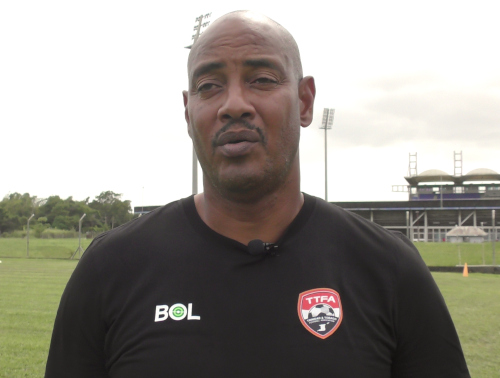 If so, they will be the only international match practice for coach Shawn Cooper's team before they head into qualifying action for the 2023 Peru Fifa Under-17 World Cup. Thus far, the national youth team has made do with friendlies against local Pro League outfits.
Today, Cooper confirmed a 40-man shortlist for his squad, which must be whittled down to 20 players by the end of the month. In truth, the nucleus of the current squad is already down to about 28 players with the majority of that number already in training at Couva.
"We're coming to that phase of the preparations where precision matters and whatever we do is based on getting the best possible group of players in the final squad for the tournament," Cooper told TTFA Media. "Of course there have been some minor challenges but this is not unexpected and we've worked around this so far.
"[…] The group in training now has been committed, disciplined and driven towards not just making the final cut but also competing when we get to Guatemala. I think the effort given by all the players and staff needs to be commended so far.
"But of course this is just the build-up towards the real thing in a few weeks, so have to be switched on throughout."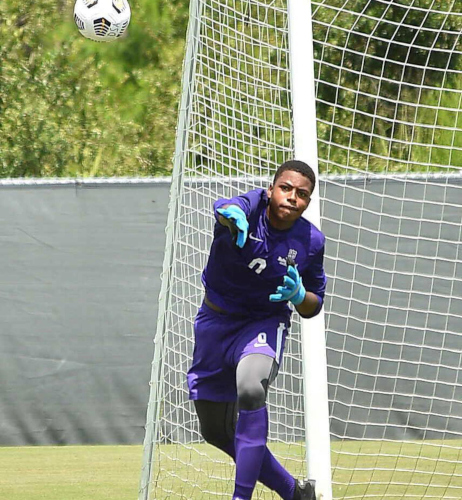 At present, there are 14 overseas-based players on the National Under-17 Team roster although that is likely to be trimmed further.
Darlington Soccer Academy goalkeeper Ailan Panton, the son of former Miss Universe Wendy Fitzwilliam, is a strong contender for a starting position between the uprights.
Left-sided Charlotte FC defender Samuel Duncan, the son of former Signal Hill Senior Comprehensive and national youth team stand-out Jason Duncan, is also likely to feature along with Crystal Palace flanker Rio Cardines and attacker Jeremy Cateau.
More familiar names to the Trinidad and Tobago football public who are likely to line up in red, white and black gear next month are San Juan North Secondary playmaker Lindell Sween and the St Benedict's College quartet of Lyshaun Morris, Josiah Ochoa, Darrel Garcia, and Jeremiah Niles.
The Trinidad and Tobago team opens its campaign against Canada in Group F on 11 February before they go on to tackle USA and Barbados on 13 and 15 February respectively. The top three teams in the group will advance to the Round of 16, as the knockout phase begins on 18 February.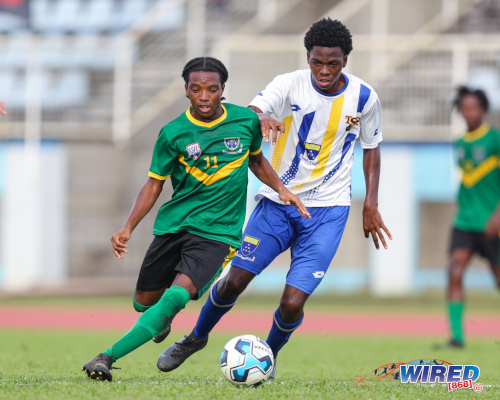 The four eventual semifinalists qualify automatically for the Under-17 World Cup in Peru.
(Trinidad and Tobago 40-man long-list)
Goalkeepers: Jaden Ottley (Fatima College/ QPCC), Thane Devenish (St Benedict's College/ San Juan Jabloteh), Ailan Panton (Darlington Soccer Academy—USA);
Defenders: David Hospedales (Trimont College/ QPCC), Lyshaun Morris (St Benedict's College/ Point Fortin Academy), Joshua Figaro (Trinity College East/ Trendsetter Hawks), Kyron Joseph (Naparima College/ Club Sando FC), Jaden Williams (Fatima College/ QPCC), Yohance Atherton (Fatima College/ QPCC), Darius Jordan (Fatima College/ QPCC), Josiah Connell (St Mary's College/ QPCC), Samuel Duncan (Charlotte FC—USA), Jaden Chan Tack (South Florida Football—USA);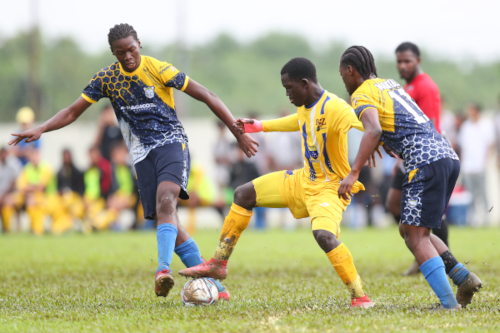 Midfielders: Josiah Ochoa (St Benedict's College/ Point Fortin Academy), Jeremiah Niles (St Benedict's College/ Point Fortin Academy), Darrel Garcia (St Benedict's College/ Cox FA), Malachi Webb (St Benedict's College/ Premier FC), Isaiah Jacob (Presentation College San F'do/ Point Fortin Academy), Vaughn Clement (Presentation College, San F'do/ Cox FA), Raul Perreira (Presentation College San F'do/ M12 Academy), Logan Maingot (Fatima College/ QPCC), Kade Collier (Fatima College/ QPCC), Seth Hadeed (Fatima College/ QPCC), Nathan Quashie (QRC/ W Connection), Aydon Caruth (QRC/ Police FC), Tau Lamsee (QRC/ Pro Series), Elijah Hicks (FC Cincinnati—USA), Rio Cardines (Crystal Palace—England), Armani Rowe (Cedar Stars—USA), Dominic Wilson (Nashville FC Academy—USA), Anayo Etumnu Jr (Northwood School—USA);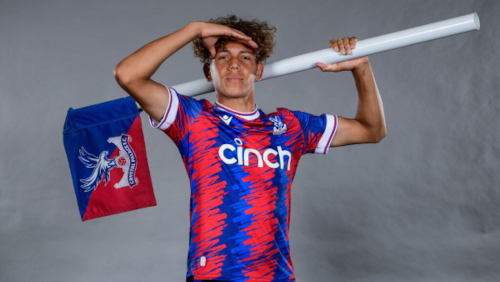 Forwards: Lindell Sween (San Juan North Secondary), Michael Chaves (Fatima College/ QPCC), Andell Fraser (St Anthony's College/ Trendsetter Hawks), Jordan Ferdinand (St Augustine Secondary/ San Juan Jabloteh), Tyrell Moore (Nashvile FC—USA), Jeremiah Cateau (Concorde Fire—USA), Brandon Dhanoolal (World Class Academy—USA), Quinton Wilson (Toronto FC—Canada), Luka Hislop (Valeo FC—USA).