The Trinidad and Tobago Women's National Senior Team will begin their 2022 Concacaf W Championship campaign against reigning Olympic champions, Canada, on 5 July at the Estadio BBVA in Monterrey, Mexico.
The Women Soca Warriors then face Costa Rica on 8 July at the Estadio Universitario and Panama on 11 July at the Estadio BBVA.
Coach Kenwyne Jones needs to oversee a solitary group stage win to preserve the team's chances of qualifying for the Australia/ New Zealand 2023 Fifa Women's World Cup, via an intercontinental play-off.
Two wins in Group B would guarantee Trinidad and Tobago a place at the expanded Women's World Cup, which has grown from 24 to 32 nations, and also give the twin island republic a shot at securing one of three available berths for the Paris 2024 Olympic Games.
It is not a grouping that would usually give the Women Warriors nightmares. There has always been daylight space between Trinidad and Tobago (ranged 73rd in the world by Fifa) and Canada (ranked sixth). However, contests against Costa Rica (ranked 36th) and Panama (ranked 58th) are usually far more even.

On 19 January 2014, the Trinidad and Tobago Women's National Under-20 Team led Costa Rica 3-1 at halftime with a Fifa World Youth Cup place at stake—only for 'Las Ticas' to score two unanswered goals in the second half and four more in extra time to win 7-3.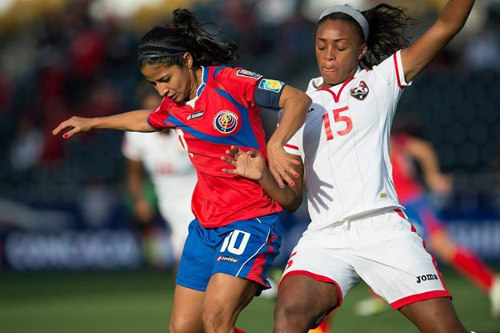 Current right back Liana Hinds was a member of that under-20 squad, along with goalkeeper Tenesha Palmer, who missed the Costa Rica fixture through injury. And, for an encore, the senior Costa Rica ladies edged Trinidad and Tobago on penalties in the semifinals of the October 2014 Concacaf Championship to qualify directly for the Canada 2015 Women's World Cup.
Costa Rica since edged Trinidad and Tobago 2-1 at the 2018 Concacaf Women's Under-20 Championship in Couva and, at senior level, downed the Women Warriors 2-0 at the July 2018 CAC Games.
The Central American nation will start as clear favourites on 8 July, but they have not been as worrisome an opponent for the two island republic as their male counterparts.
In Panama's case, the two nations have met five times at senior level since 2018 with three draws and two wins for 'Los Canaleras'. 
Curiously, the only game won by more than a single goal was the sole occasion that they met in a competitive fixture. An injury-depleted Trinidad and Tobago team were spanked 3-0 by Panama during the former's torrid experience at the 2018 Concacaf Women's Championship.
More recently, Jones' troops held Panama to successive draws in Couva last year, although veteran midfielder Maylee Attin-Johnson was in his ranks at the time while forward Kennya Cordner scored T&T's only goal from the two meetings.
Jones has not used either player in the W Championship series so far, as he dropped Attin-Johnson in January and then accepted Cordner's subsequent resignation in protest.
Outside of a joint national record 13-0 rout of the Turks and Caicos Islands, Trinidad and Tobago have scored nine goals and conceded seven from seven matches under Jones—with two wins (Nicaragua and Dominica), four draws (Panama twice, Guyana, and the Dominican Republic) and one defeat (Dominican Republic).
Trinidad and Tobago, remarkably, have a genuine opportunity to qualify for a World Cup during its era of normalisation. But it would require a lift in standards over the next 10 weeks, as Jones reconsiders his best 22 players and addresses veteran goalkeeper Kimika Forbes' alarming blunders against Guyana.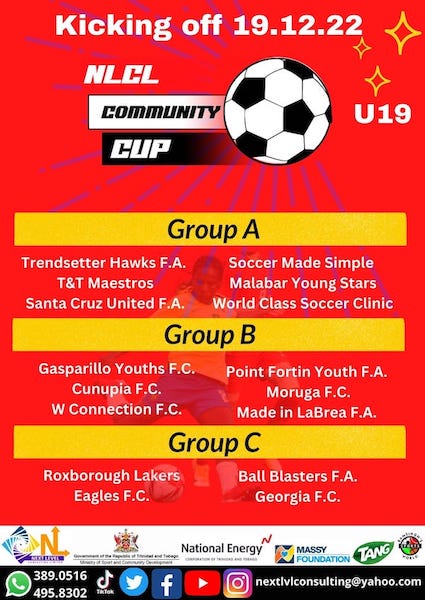 Turks and Caicos apart, Jones got just one goal from a member of his front three—Maria-Frances Serrant's second half item against Dominica—despite using five different attacking players since Cordner's departure.
How the rookie Women Warriors head coach shuffles tactics for each fixture in Monterrey can also be key. 
At the 2014 Concacaf Championship, Mexico coach Leonardo Cueller played a weakened team in their semifinal contest against the United States, so as to have fresh legs for the third-place playoff. And, against a Trinidad and Tobago that faced 120 minutes plus penalties against Costa Rica just two days earlier, Mexico won 4-2 in extra time after a 2-2 regulation time finish.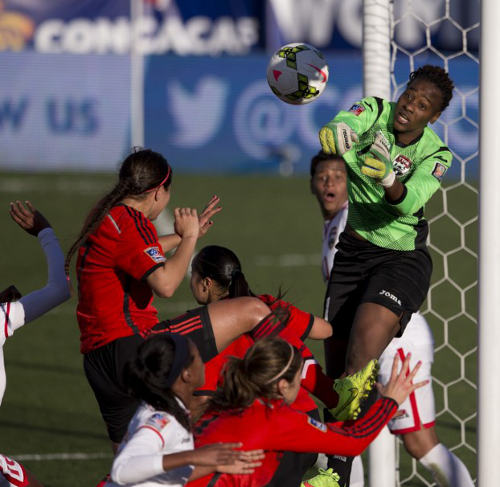 But there is an alternative scenario.
In the group stage, Trinidad and Tobago started their campaign against USA and then head coach Randy Waldrum went full-strength. Their narrow 1-0 defeat galvanised the Women Soca Warriors players and fans and helped fuel their subsequent success—as they defeated Haiti and Guatemala, before narrow losses to Costa Rica, Mexico and Ecuador after regulation time draws.
(Memorably, just minutes after troubling USA, then team captain Attin-Johnson told Wired868 that they no longer wanted to be known as the 'Soca Princesses' and instead suggested their current moniker, Women Soca Warriors.)
Men's National Senior Team head coach Angus Eve thought he got the best of both worlds at the 2022 Gold Cup when he played substitutes against Mexico and managed a goalless draw against the defending champions, only to then rotate his squad and fail to defeat either El Salvador or Guatemala.
The sternest test of Jones' fledgling international coaching career awaits.
Concacaf W Championship
(4 July 2022)
United States vs Haiti, Group A, Estadio Universitario,
Mexico vs Jamaica, Group A, Estadio Universitario,
(5 July 2022)
Costa Rica vs Panama, Group B, Estadio BBV,
Canada vs Trinidad and Tobago, Group B, Estadio BBV,
(7 July 2022)
Jamaica vs United States, Group A, Estadio BBV,
Haiti vs Mexico, Group A, Estadio BBV,
(8 July 2022)
Trinidad and Tobago vs Costa Rica, Group B, Estadio Universitario,
Panama vs Canada, Group B, Estadio Universitario,
(11 July 2022)
Canada vs Costa Rica, Group B, Estadio BBV,
Panama vs Trinidad and Tobago, Group B, Estadio BBV,
Jamaica vs Haiti, Group A, Estadio Universitario,
United States vs Mexico, Group A, Estadio Universitario.
Wired868 has provided readers with solid, independent journalism since 2012.  If you appreciate our work, please contribute to our efforts. 
Support Independent Journalism