On Wednesday, England will contest a FIFA World Cup semifinal for the first time in 28 years. But should we be surprised by their success in Russia?
In 2017, England secured a historic treble of international titles at youth level as they were crowned FIFA Under-20 and Under-17 World Youth Cup champions and European Under-19 winners in the same calendar year.
So is their current progress happenstance? Or the dawn of a new era?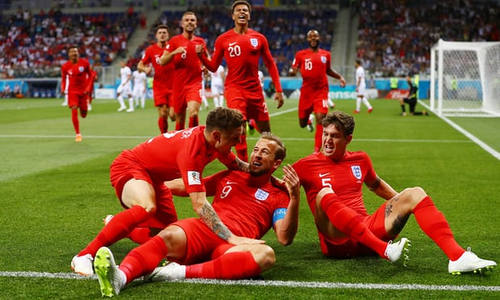 Wired868 tries to get some answers from ex-England World Cup player Terry Fenwick, who, like current England head coach Gareth Southgate, is a disciple of former England and Barcelona coach Terry Venables:
Wired868: Why have England done this well so far?

Terry Fenwick: It's only a surprise to anyone outside of England, because our form over the last two years has been very good. Our new-found confidence is down to two main factors.
First, great development at Under-17 to Under-20 levels, which is now seeing more players coming through to the National Senior Team having done very well at the development age groups. These guys had excellent coaches—and indeed Southgate was one of these youth coaches—so the transition has been relatively easy for so many of these kids and there has been no friction with a big name foreign coach [from outside of that system].
My understanding from people close to the team is also that Southgate is a great man manager. He is someone who spends time with individuals—much the same as the late Sir Bobby Robson—and creates a bond with players, who are then prepared to do anything for him.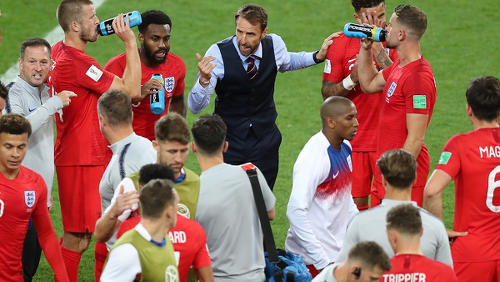 Wired868: Why is England suddenly this good at set pieces and why are they so difficult to stop? 
Fenwick: I think Southgate has read the situation perfectly with the introduction of new technology. VAR has restricted defenders' ability to get away with man-handling opposing players—before and during set plays—and England are one of the few teams who have played by the rules. Other teams look like they are adjusting as the tournament progresses.
Strategically, England are using "block off [or pick and roll]" movements to free someone up for a header or shot from set pieces. You can recognise that whoever is at the back of the crowd always ends up at the front [to attack the ball] and vice versa.
The main targets they work to free up are [Harry] Maguire, [John] Stones and Harry Kane; and other bodies are actively blocking their markers to get space for them.
Wired868: What other assets do this England team have that do not get as much attention?
Fenwick: These guys are young, very athletic and used to playing in front of big crowds; there has been very little fear displayed in performances. Players like [Jesse] Lingard, [Raheem] Sterling, Kane, [Marcus] Rashford, [Kieran] Trippier and [Kyle] Walker have enjoyed success at Under-20 level and expect to win.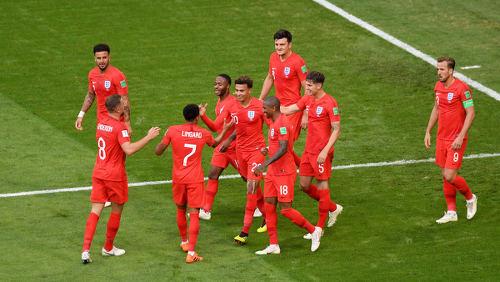 There is a very different mindset to English players today. They are tough, confident and up for the big occasion.
I'm seeing a very close knit England squad, who are battling together. Team spirit is sky high, they are keeping the good on the inside and the bad far away from the team.  Good management always gives us a chance.
Wired868: What do you see as Croatia's strengths?
Fenwick: Croatia are a very hard working dogged side, built around three main players, who are midfielders Luka Modric and Ivan Rakitic and forward Mario Mandzukic. Modric and Rakitic, in particular, shoulder most of the responsibility for their team's performance and create most of their positive work.
They are not attractive to watch but effective, hard working and efficient. They always manage to stay in the game, are mean at the back and are usually set up to be solid defensively. Croatia wear you down, wait on your mistakes and try to capitalise. Will their luck run out is the question.
Everything good that happens in the Croatia team comes through Luca Modric. Stop him and you stop Croatia.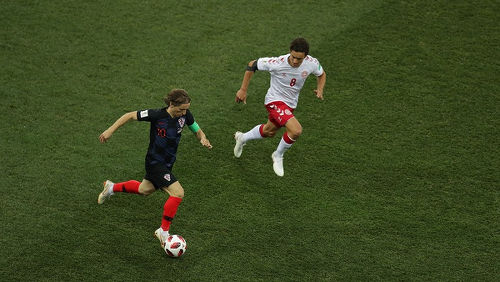 Wired868: What would you say is England's weakness?
Fenwick: Sloppy passing from the back three! Stones, in particular, is guilty of overplaying at the back and we have seen him make multiple mistakes at Manchester City this season; but Walker and Maguire are also complacent at times.
Wired868: What factor is key to a result in Wednesday's semifinal?
Fenwick: The pace of the game. England need to keep the tempo high and make it a physical, running game. Croatia have a limited bench and fitness will kick in if England keep it fast and furious.
Wired868: Have you noticed any new or re-emerging tactical trends at this World Cup?
Fenwick: Strange enough, it is the European teams that are prepared to gamble more players forward by reducing numbers at the back. England, my god, are a great example. They were conservative in the past but are now comfortable and competent with a back three in which all three players are capable of stepping into midfield.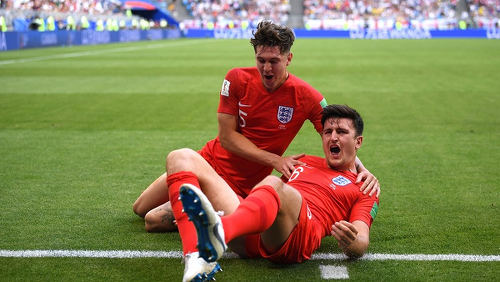 Possession of the ball is key in today's game—the ability to strategically keep hold of the ball until that great chance comes along and not squander possession on a half-chance. Pep Guardiola and Barcelona tweaked so many conventional tactics and younger coaches with less fear are running with different variations of those ideas.
Wired868: What do you think about VAR and its usage?
Fenwick: I love VAR when it's not stopping the game every two seconds. The ability to get good advice from the backroom VAR staff is making big calls much easier for referees.
My concern is that players are abusing the facility by faking, so as to involve VAR. The penalty box is a minefield today with players seeking VAR intervention for the faintest of touches inside the box. It's very new and more time will improve its usage. Overall, I think it is a good ting!