Trinidad and Tobago Pro League club W Connection FC will be fighting for their Caribbean Club Championship survival on Friday evening when they tackle Jamaica's Arnett Gardens FC from 8pm at the Ato Boldon Stadium in Couva.
Connection lost 0-1 to Haiti's Real Hope Football Academy in Group A action yesterday while Arnett Gardens played to a goalless draw with Dominican Republic outfit, Club Atletico Pantoja.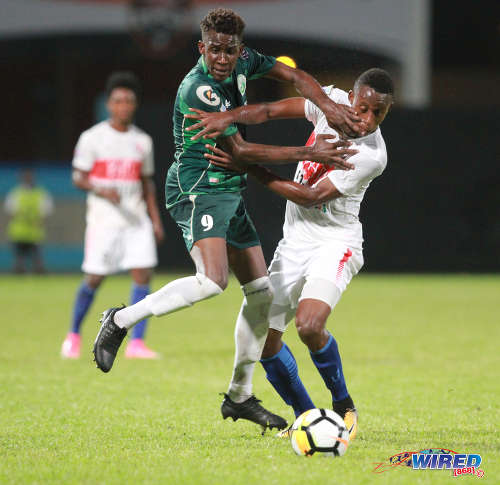 Only the top two clubs from that quartet will advance to the semifinal round and onwards to the CONCACAF Champions League or its second tier, League for Central American and Caribbean clubs.
Fellow Pro League outfit Central FC are in Group B where they will face Haiti's Racing FC, the Dominican Republic's Atlantico FC and Jamaica's Portmore United FC from Friday 9 February in the Dominican Republic.
Real Hope,  founded in 2014, celebrated their Caribbean Cup debut on Wednesday with a famous scalp as they edged the four-time regional champions, Connection, on the latter's home turf. Former Haiti National Under-20 player Jeudy Thompson got their lone goal after just two minutes.

However, veteran Connection coach Stuart Charles-Fevrier is confident his team will bounce back to qualify.
"It was a really disappointing evening for us from the point of view that we had so many chances and didn't end with a win […] or even a draw," Fevrier told the TT Pro League. "We definitely should not have lost the game. Clearly we were the better team but our finishing let us down.
"We have two games left and I am confident we are capable of achieving the [necessary] results."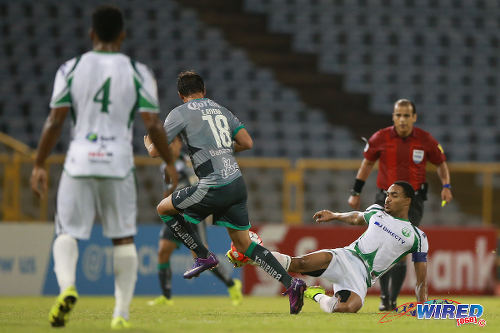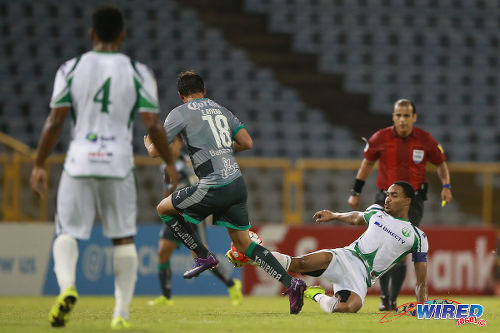 Connection are led by Trinidad and Tobago international defender Alvin Jones and include 2014 Caribbean Under-20 Championship winners Akeem Garcia, Kevon Goddard, Jesus Perez and Kadeem Corbin. Garcia and Goddard both won the 2017 Pro League title with North East Stars.
Central, who had a mid-table finish last season, are sponsored by Lollabee Group of Companies and HydroTech Limited for the upcoming Caribbean competition and they also recruited heavily with Carlyle Mitchell, another Trinidad and Tobago international defender,  expected to wear their colours along with Darren "Chucky" Mitchell and Keron Cummings.
(Teams)
W Connection: 18.Julani Archibald (GK); 16.Alvin Jones (captain), 5.Triston Hodge, 15.Jesus Perez, 2.Kurt Frederick, 3.Gerard Williams, 6.Kevon Goddard, 7.Akeem Garcia (17.Jevaughn Humphrey 64), 9.Kadeem Corbin (19.Briel Thomas 66), 23.Kennedy Hinkson (8.Jameel Antoine 79), 99.Marcus Joseph.
Unused substitutes: 33.Jason Belfon (GK), 14.Quinn Rodney, 21.Ronell Paul, 26.Isaiah Garcia, 30.Shaquille John.
Coach: Stuart Charles Fevrier
Real Hope FA: 1.Odelus Louis Valendi (GK); 3.Bissainthe Bicou (20.Cineus Renel 80th minute), 4.Edmund Patrick, 5.Jean Eyma (Capt.), 6.Dunel Blaise, 7.Nerlin St. Vil (11.Schneider Desamours 80th minute), 9.Ronaldo Damus, 10.Jeudy Johnson (12.Exavier Naldory Joseph Rams 91st minute), 14.Wendy St. Felix, 15.Denilson Pierre, 22.Jean Jackinto.
Unused substitutes: 25.Max Djivenel Fleuricien (GK), 2.Paul Fernandes, 13.Phlippe Junior Toussaint, 16.Vertus Wolf.
Coach: Sonche Pierre
Referee: Oscar Macias (MEX)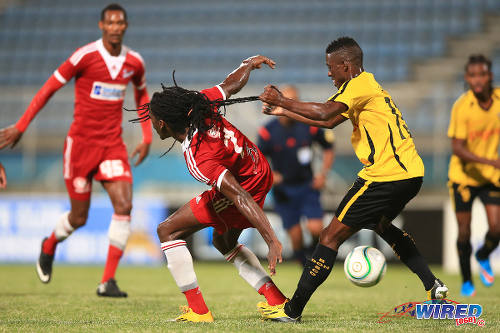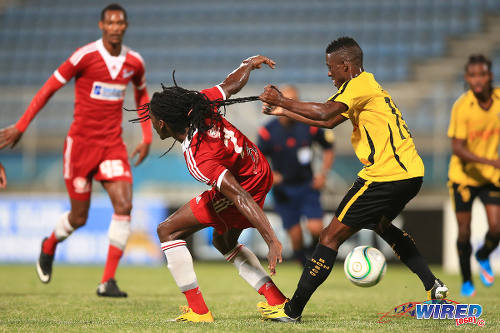 2018 Caribbean Club Championships
Group A
[Games played at the Ato Boldon Stadium in Couva]
(Wednesday 31 January)
Arnett Gardens FC 0, Club Atletico Pantoja 0;
W Connection 0, Real Hope Football Academy 1 (Jeudy Thompson 2).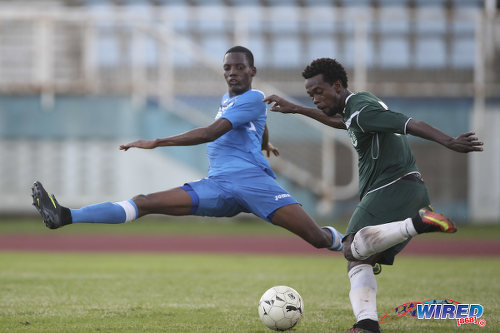 Upcoming Fixtures
(Friday 2 February)
Real Hope FA (HAI) v Club Atletico Pantoja (DOM), 5pm;
W Connection FC (T&T) v Arnett Gardens FC (JAM), 8pm.
(Sunday 4 February)
Arnett Gardens FC (JAM) v Real Hope FA (HAI), 5pm;
W Connection FC (T&T) v Club Atletico Pantoja (DOM), 8pm.