The Trinidad and Tobago Football Association (TTFA) is believed to be in crisis mode after World Cup 2006 hero and ex-Everton FC assistant coach Dennis Lawrence pulled out of a deal to be Men's National Senior Team head coach, just 48 hours after both parties agreed in a principle.
The breaking point, according to Lawrence's agent Mike Berry, was termination clauses inserted into the deal on Thursday as well as the TTFA's failure to allay the prospective coach's concerns.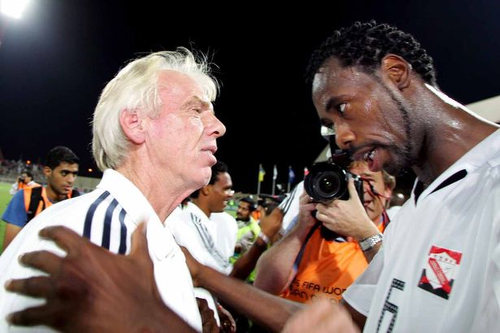 "We have a very disappointed chap who spoke to [Belgium National Senior Team head coach Roberto] Martinez this morning," Berry told Wired868. "[Martinez] was happy to welcome him back into the [Belgium] fold and he is getting back on with his career. He is very disappointed not to get the chance to do [the Trinidad and Tobago job] his way."
Wired868 tried unsuccessfully to get comment from TTFA president David John-Williams and technical committee chairman Dexter Skeene.
However, a TTFA board member, who spoke on condition of anonymity, was furious to learn that the deal collapsed and revealed that an emergency board meeting was called for this evening. However the meeting was subsequently cancelled.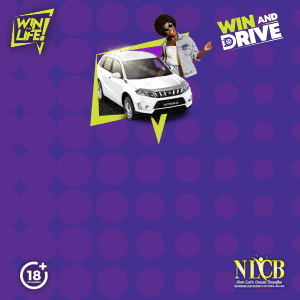 The TTFA issued a press release this evening, which promised to name its new coach on Monday. There was no word as to whether it would be Lawrence. It was a far cry from the optimistic mood on Wednesday night, as the two parties on either side of the Atlantic Ocean celebrated a deal to make Lawrence the two island republic's top football coach.
"On Wednesday night, we agreed in principle [over the phone] the basic terms [of the job]," said Berry, "which is salary, length of contract, bonuses and so on. It was all systems go."
The deal on offer that Wednesday night was what the TTFA felt should be given to the next Soca Warriors coach. But it is worth pointing out that, up to that point, that person looked like being W Connection coach Stuart Charles-Fevrier, who was recommended for the position by the technical committee.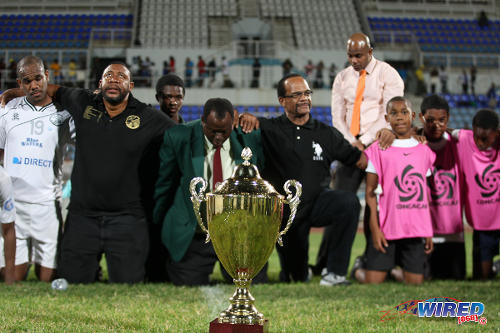 John-Williams, of course, is W Connection's co-owner and he recused himself from Wednesday's deliberations because of his close, personal relationship with Fevrier.
Once, John-Williams returned to the room and learnt that Lawrence—and not Fevrier—was the board's choice, he allegedly suggested a caveat. The contract, said the TTFA president, should have a termination clause. And, after their discussions Lawrence, the board agreed that there should be performance appraisals added to the deal.
As far as Lawrence's team was concerned, it was already a done deal and they only asked the board to give them until 8am [TT time] so he could resign from his two-year contract as Belgium National Senior Team scout.
"I said let us get Roberto's blessing because it was only right to let him know he was losing a member of staff," said Berry. "We spoke to Roberto [Martinez] at noon English time. He was absolutely delighted and happy to endorse Lawrence. He said he would help as much as possible—except if [the two nations] met in Russia [at the 2018 World Cup]!"
Lawrence and Berry sat back and waited to hear from the TTFA. But, two hours later, there had been no contact from the local football body and a call to Skeene went straight to voicemail.
Wired868 understands that, at the time, Skeene was trying to engineer clauses that would satisfy John-Williams but not put off Lawrence.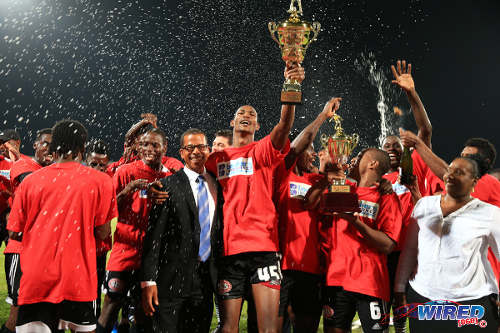 Berry, who was unaware of the late developments, emailed Skeene and John-Williams and revealed that Roberto Martinez wanted to issue a press release congratulating Lawrence on his new post and explaining to the public why he rated the former Defence Force and Swansea defender so highly.
Lawrence played under Martinez at Swansea and then was a member of his coaching staff at Wigan Athletic, Everton and Belgium.
John-Williams, according to Berry, replied to the email within minutes to say: No press release please.
At 10am, Skeene phoned Lawrence to say there would be amendments to the initial deal but he could not say what those were.
Wired868 understands that Skeene phoned one ex-Trinidad and Tobago international for advice on performance markers for the contract. John-Williams allegedly wanted Lawrence to deliver either nine or 10 points from the CONCACAF Hex or be sacked. But Skeene allegedly felt that was unreasonable.
The advisor suggested instead that perhaps the FIFA rankings could be used as a gauge—but it must work both ways. A drop by a certain number of places could prompt a review while there would be a reward if Trinidad and Tobago climbed the rankings.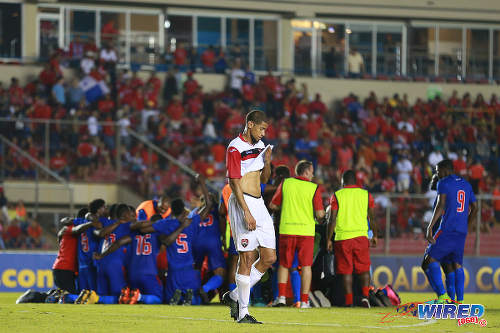 Three hours after their brief conversation, Skeene told Lawrence that the contract was on the way.
"There were clauses that I never came across before in my 20-odd years as an agent," said Berry.
The two clauses that stood out, according to Berry, were that Lawrence could be terminated if Trinidad and Tobago: (a) did not have a 40 percent success rate on a presumed annual basis; or (b) suffered a six point drop in the FIFA rankings.
"So if, God forbid, we lose against Panama and Mexico [in March] and we drop six points in the FIFA rankings as a result," said Berry, "then his contract can be terminated at four months' notice! Now bear in mind, Dennis has a two-year contract in Belgium. Those clauses were unacceptable.
"And not only were they in the termination section but they were under the heading of gross misconduct. So if he was sacked for one of those clauses, he would not only be sacked for non-performance but for gross conduct. That could destroy his career. How could he sign that?!"
John-Williams emailed Berry on Thursday evening and ask Lawrence to call him, which the 42-year-old coach did.
The TTFA president did not congratulate Lawrence or say that he was looking forward to working with him. Instead, he simply wanted to know his choice for assistant coaches.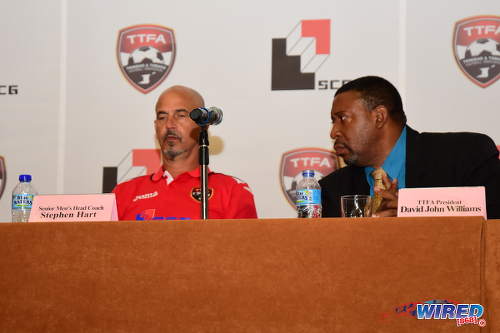 Wired868 understands that Lawrence gave John-Williams a six-man shortlist, which included two English coaches, one Dutch coach and locals: Stern John, Angus Eve and Hutson "Barber" Charles. Lawrence intended to interview the six coaches within the next week.
John, an assistant coach at Pro League champions Central FC, and Eve, the Club Sando head coach, were described as bright, upcoming coaches. While Charles, who worked with Lawrence at Defence Force, offered an immediate knowledge of the current player pool since he worked as Hart's assistant for the past three years and served as head coach for a year and a half before then.
Lawrence also wanted his own goalkeeping coach, sports scientist and match analysis manager. But the Warriors coach-in-waiting had a question for John-Williams too.
What did the TTFA mean by a 40 percent success rate? Did that include draws, since a solitary point could be the difference between qualification and failure?
John-Williams, according to Berry, told Lawrence he did not know and would get back on to him. But they did not hear from the TTFA president again.
Berry spoke to Skeene on Thursday night too. He pointed to the clauses and suggested that, at the least, Lawrence should have the security of a 12-month pay off—even if the TTFA decided to sack him in the first week.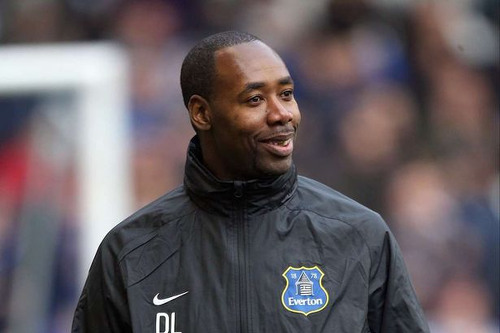 The football body, said Berry, ought to show some faith in a coach that was leaving a job to come and work for Trinidad and Tobago. Skeene, Barry alleged, said that was a reasonable request and promised to get back to them.
Neither John-Williams nor Skeene contacted them again on Thursday night. So, Berry sent an email to both TTFA officials and went to bed.
This morning, there was no emailed response from the TTFA and Lawrence's enthusiasm had now become a deep unease. The defender rang up a few friends and associates for advice—including 2006 World Cup coach Leo Beenhakker—and then made his decision.
"It smelt fishy and he was very uncomfortable about the lack of response and the lack of courtesy," said Berry. "And he said: 'I am out.' Perhaps if the clauses were in the performance appraisal section and not the termination section or if there was more security for him in the contract…
"He was also concerned about the lack of reference from the TTFA to the long term development of Trinidad and Tobago football, which he felt was equally important to the current World Cup campaign.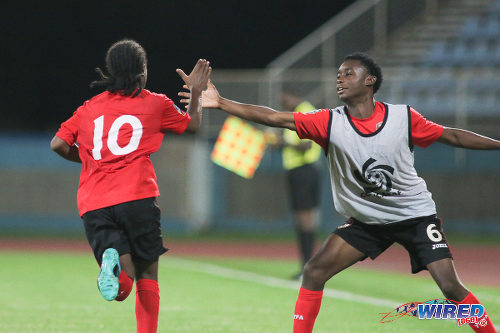 "He will do his damnedest to get us to the Russia World Cup but he told them from the start that he didn't just want to be a quick fix."
And so, Berry alerted the TTFA of his client's change of heart, via an email to John-Williams, which read:
"In the absence of a response and on reflection, Dennis has decided to reject your offer of the position of national coach. Unfortunately, the philosophy of your technical committee, board and yourself do not match Dennis' philosophy for Trinidad and Tobago football at this time.
"Dennis has asked me to convey his best wishes for the future success of Trinidad and Tobago football."
Lawrence's decision stunned board members who had not been kept abreast of developments since the Wednesday night meeting. As far as they were concerned, the board had already decided upon their coach and the only thing left for John-Williams and Skeene to do was get his signature on a piece of paper.
One source wondered aloud if the TTFA president had sabotaged the process. There is no concrete evidence to support that suggestion at this point in time.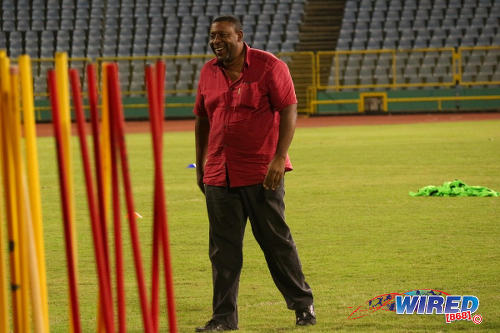 "How can a clause lead to all these problems?" asked the source. "That is a matter of simple negotiation. Something has gone wrong somewhere."
The TTFA board convened an emergency meeting this evening, presumably to discuss the deal. According to the constitution, only the board can hire or fire coaches. However, the meeting was scrapped—presumably because the late notice meant there was unlikely to be quorum.
At Wednesday night's meeting, although the majority of the technical committee voted for Fevrier, the board members decided that Lawrence was the man they wanted.
Wired868 understands that there were five votes for Lawrence and two for former England World Cup defender and Central FC and San Juan Jabloteh coach Terry Fenwick. John-Williams' two vice-presidents, Joanne Salazar and Ewing Davis, were the only members who voted for Fevrier, since the TTFA president had recused himself.
"The board decided that Dexter [Skeene] and the president should take the lead in signing the deal [with Lawrence]," said the anonymous board member. "The enthusiasm for Dennis is great and he shouldn't let [the clauses] stymie him.
"There was no number two [for if we didn't get Lawrence]. We agreed it would be him."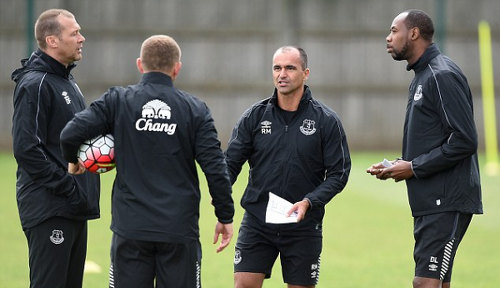 After the initial interview, Berry revealed that Skeene phoned and apologised for the lack of response by the TTFA. But he was unable to relay whether there was a change of position by the football body on the controversial clauses.
This evening's board meeting appeared to be the last chance for Lawrence. But there is still hope that John-Williams reopened discussions with the former Malick schoolboy, who was on Wigan's coaching staff when they Manchester City in the 2013 FA Cup final.
"Roberto [Martinez] said don't close the door totally [on Trinidad and Tobago]," said Berry. "He was in a similar position once when he left the Swansea job. It seems unlikely now but he said to leave the door open…
"It is not that we are against performance evaluations but you have to give him a reasonable time to do his job. Do a review after 12 months but not from day one!
"They have missed out on a top class guy, never mind a good coach. If Roberto Martinez rates him so highly, surely Trinidad and Tobago should as well."
Twelve years ago, Lawrence's headed goal against Bahrain in Manama won Trinidad and Tobago a historic berth at the Germany 2006 World Cup. But, months earlier, the lanky defender showcased his skills on the ground as he tore forward on the overlap to score a decisive item in a 2-0 win over Panama at the Hasely Crawford Stadium in Port of Spain.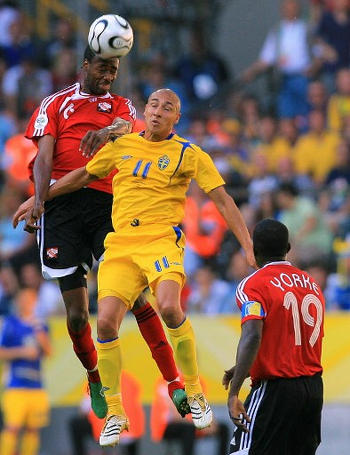 The Panama triumph was the Warriors' first competitive outing under Leo Beenhakker and it revitalised the nation's World Cup qualifying campaign.
Should Lawrence agree terms with the TTFA, his first opponent—on 24 March 2017—will be Panama at the Hasely Crawford Stadium.
Wired868 asked John-Williams for an update on the vacant position on Men's National Senior Team head coach and whether he was trying to sign Lawrence or discourage him from signing. The football president declined comment but promised that the TTFA would issue a press release later.
"All I can say is maybe your source on the board can answer that text," said John-Williams. "I have nothing against you if you choose a particular road… All I am saying is don't lie on me."
The other coaches on the TTFA's shortlist were: Francisco Maturana, Fenwick and Fevrier.
The current TTFA board of directors comprises: David John-Williams (president), Joanne Salazar, Ewing Davis and Allan Warner (vice-presidents), Samuel Saunders (Central FA), Sherwyn Dyer (Eastern Counties Football Union), Karanjabari Williams (Northern FA), Richard Quan Chan (Southern FA), Anthony Moore (Tobago FA), Joseph Taylor (Trinidad and Tobago Football Referees Association), Sharon O'Brien (Women's League Football), Wayne Cunningham (Eastern FA) and Dexter Skeene (TT Pro League).
The TTFA technical committee consists of: Dexter Skeene (chairman), Dr Alvin Henderson (vice-chairman), Bertille St Clair (former World Youth Cup coach), Errol Lovell (former national goalkeeper), Jinelle James (ex-national player and current administrator) and Muhammad Isa (technical director).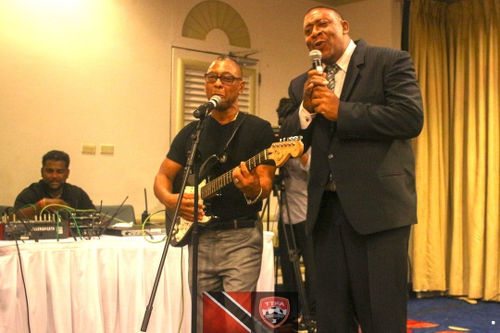 TTFA statement:
"The Trinidad and Tobago Football Association (TTFA) wishes to advise that the announcement of the newly appointed Head Coach of the Men's Senior National Team will take place on Monday 23 January 2017.

"The TTFA has noted the large public interest in the selection of our new National Senior Mens coach and we wish to assure the our supporters and stakeholders, the TTFA Technical Committee is working assiduously to complete the current process, to ensure the most appropriate selection, in the best interest of the National Senior Men's Team Programme and our ongoing the 2018 World Cup qualifying campaign."