Former World Cup 2006 defender and Everton FC assistant coach Dennis Lawrence looks to be on the verge of the Trinidad and Tobago National Senior Team head coaching position, after the TTFA board of directors rejected the technical committee's preferred choice, Stuart Charles-Fevrier.
Lawrence, who spent six years as assistant coach at England top flight clubs Everton FC and Wigan Athletic and is now a scout at the Belgium national team, is believed to be hammering out details with the Football Association.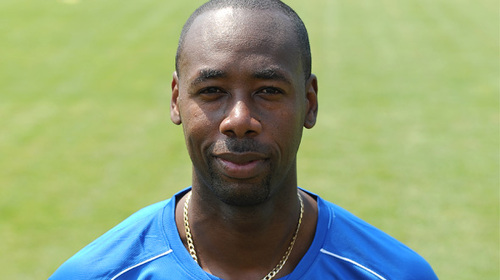 Unlike recently departed Soca Warriors head coach Tom Saintfiet—who received a three month deal—Lawrence has allegedly been offered a three year contract that will take him through to the 2019 CONCACAF Gold Cup.
It is almost certainly the longest contract to be given to a Men's National Senior Team head coach in this millennium.
W Connection coach Stuart Charles-Fevrier had his eye on the post and received the backing of the majority of the TTFA technical committee. Wired868 understands that four of the six committee members voted for Fevrier while two—including chairman Dexter Skeene—chose former Central FC and England World Cup defender Terry Fenwick.

Fevrier and Fenwick are the two most successful coaches in the history of the TT Pro League.
Contrary to claims in one daily newspaper that former World Youth Cup coach Bertille St Clair had walked out on the technical committee, St Clair is understood to have voted over the telephone. The Tobagonian is recovering from recent health issues and has not attended a committee meeting in months.
However, the relaying of the technical committee's decision took a very different turn to what transpired just last month when Saintfiet was selected.
Then, TTFA president David John-Williams, the co-founder of W Connection, was the only person to negotiate with the candidates. And John-Williams told the board that Saintfiet was the only coach who was available and affordable.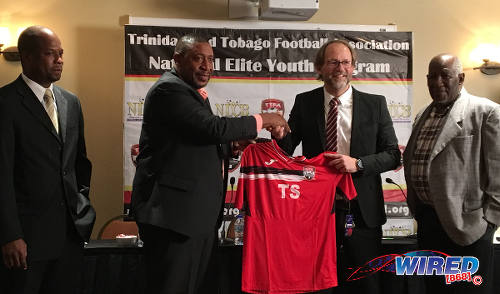 Once bitten, it seems, and twice shy.
If, as conspiracy theorists believe, John-Williams' intention was always to oust former head coach Stephen Hart and get someone to act as scapegoat before introducing Fevrier, then it backfired spectacularly.
After Saintfiet's disastrous, short-lived reign and John-Williams' refusal to accept any responsibility for the farce, there appeared to have been a concerted effort by the technical committee to take control of the process on this occasion.
So, Skeene and his committee conducted the interviews—rather than John-Williams—and agreed on the financial package, length of tenure and deliverables for the new coach.
And, when the board was called in to rule on the next Warriors head coach, there was now a wealth of information available for the members to make an informed decision.
John-Williams offered to recuse himself from the deliberations, due to his closeness with Fevrier. According to two sources, the TTFA president appeared surprised and possibly annoyed that the board accepted his offer.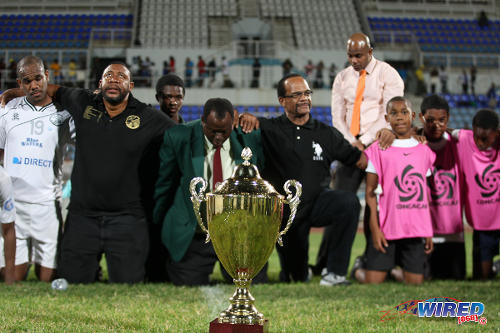 In his absence, TTFA vice-president Ewing Davis chaired the meeting. Joanne Salazar, John-Williams' second vice-president, remained in the meeting although she worked as a consultant for Connection since 2011. But her presence, according to one source, was not felt to be a distraction to the talks.
The technical committee made Fevrier its first choice with Fenwick as runner-up with four votes to two. However, all candidates were listed in order of preference from one to four—and Lawrence was everyone's second choice.
The remaining prospective coach was Colombian Francisco Maturana who was also felt to be a capable choice. But members balked at his supposed request for a three to five year deal.
Former National Senior Team head coach and present youth director, Russell Latapy, was ruled out by the committee and the board, as they allegedly felt he could better serve the country in his current position.
Once more, Latapy might be asked to help as assistant coach as he did with Saintfiet.
However, with the polarising figures of Fevrier and Fenwick at the top of the list, the TTFA board decided that Lawrence was the best choice—or, arguably, the safest—although he has never worked before as a head coach.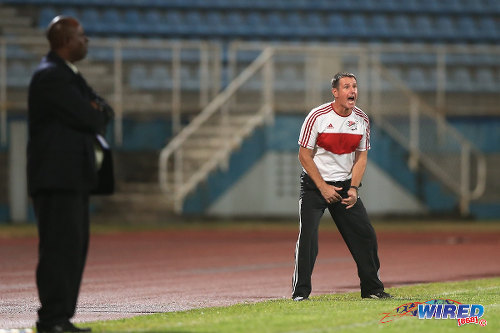 As always, there were concerns about working with Fenwick's fiery personality while Fevrier's Connection connection and supposedly lukewarm interview appeared to work against him.
The decision is not yet finalised and Wired868 understands that the six foot seven ex-international defender still has to agree to the terms on offer, which is believed to include deliverables that will allow his work to be assessed periodically.
Although Lawrence was not the immediate favourite, all parties were said to have been impressed by his interview, his successful international career and his time as understudy to Spanish coach Roberto Martinez.
Lawrence, who was interviewed by telephone last Saturday, is said to have shown a knowledge of the job required as Warriors coach in terms of team discipline and fitness. He also reportedly gave an impressive pitch for strengthening the team's defensive structure.
In another unprecedented move, the TTFA board decided that Skeene, rather than president John-Williams, should be the person to make the announcement to the media.
Skeene is expected to hold a press conference tomorrow.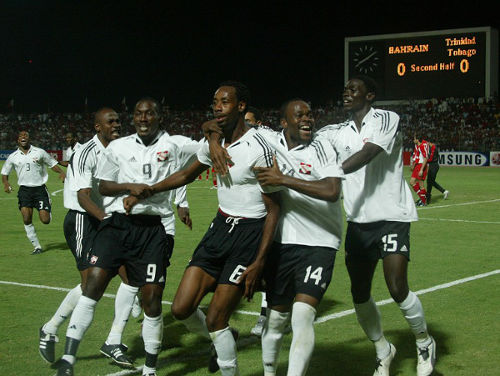 "I am really happy with the process in [this appointment]," one board member told Wired868, on the condition of anonymity. "We really worked as a unit. I think it was the best meeting I have been involved with under this administration."
Radio talk show host Andre Baptiste, whose I95.5FM radio station is the official station of the TTFA, posted about Lawrence's job future this afternoon and it is expected to be a topic for discussion this evening.
By all indications, Lawrence and the TTFA have not yet agreed terms for the big man to take over the big coaching job. But it appears to be his to accept or refuse. It was Lawrence's headed goal against Bahrain—in a FIFA play off contest in Manama on 17 November 2005—that took the Soca Warriors to the Germany 2006 World Cup. He will now hope to be just as pivotal in getting his country to the Russia 2018 World Cup.
John-Williams, sources alleged, was not amused.
Saintfiet might have been a disaster on the football field. But it appears that, in the TTFA board room, the obscure Belgian might have had a galvanising effect on football stakeholders who were no longer willing to be sit on their hands and be a rubber stamp.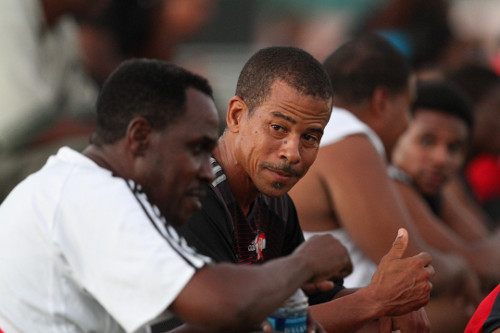 The current TTFA board of directors comprises: David John-Williams (president), Joanne Salazar, Ewing Davis and Allan Warner (vice-presidents), Samuel Saunders (Central FA), Sherwyn Dyer (Eastern Counties Football Union), Karanjabari Williams (Northern FA), Richard Quan Chan (Southern FA), Anthony Moore (Tobago FA), Joseph Taylor (Trinidad and Tobago Football Referees Association), Sharon O'Brien (Women's League Football), Wayne Cunningham (Eastern FA) and Dexter Skeene (TT Pro League).
The TTFA technical committee comprises: Dexter Skeene (chairman), Dr Alvin Henderson (vice-chairman), Bertille St Clair (former World Youth Cup coach), Errol Lovell (former national goalkeeper), Jinelle James (ex-national player and current administrator) and Muhammad Isa (technical director).