The immediate future of Trinidad and Tobago National Senior Team coach Stephen Hart is likely to be decided this afternoon when he meets with a committee appointed by the TTFA's board of directors.
TTFA president David John-Williams confirmed that this position was taken after a three and a half hour board meeting yesterday at Ruby Tuesdays Restaurant in Grand Bazaar, Valsayn.
"The board met until 9 last night [and] coming out that meeting," John-Williams told Wired868, "it was decided that a committee of the board will meet with Mr Hart at 3.30pm today. Thereafter the TTFA will make a statement."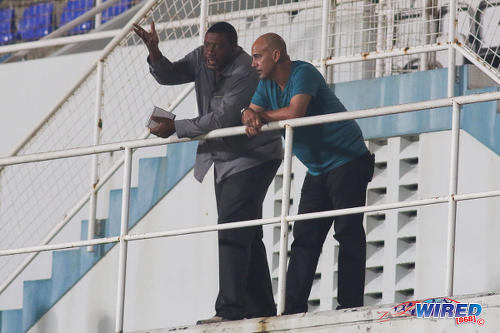 It is likely to be a last chance for Hart to save his job after, on Monday afternoon, the TTFA's technical committee recommended change in the technical staff, despite not meeting the coach or reading his report on the Honduras loss.
The head coach was also accused by two former medical staff members, Dr Terence Babwah and Dave Isaac, of ignoring their advice on goalkeeper Jan-Michael Williams, which Hart and the remainder of his coaching staff and the player himself vehemently denied.

The Soca Warriors' form has nose-dived recently with defeats in their last three successive outings—against Martinique, Costa Rica and Honduras—and seven losses in their last 10 matches.
The results leave Trinidad and Tobago second from bottom in the CONCACAF Hex with no points from two outings while, in 2016, they failed to advance to the Copa America Centenario tournament and the Caribbean Cup semifinal round.
In fact, eight of the Warriors' 18 defeats—or 44 percent—in Hart's three and a half year spell at the helm came in 2016.
However, the coach might argue that this statistic was influenced by a three match tour away to Peru, Uruguay and China with a second string team, as well as bad luck with injuries (Keron Cummings and Jan-Michael Williams), discipline (Kevin Molino, Joevin Jones and Mekeil Williams) and players losing form or contracts at their respective clubs (Justin Hoyte, Lester Peltier and Jonathan Glenn) or just not showing up (John Bostock and Gavin Hoyte).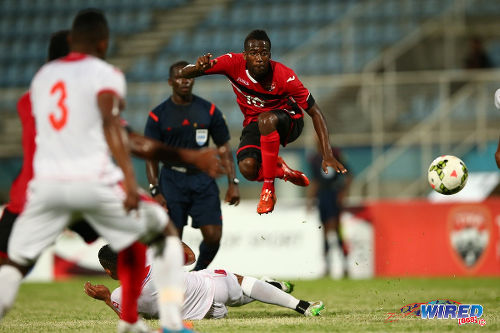 A source close to the technical staff has indicated that Hart and assistant coaches Hutson "Barber" Charles and Derek King are considering notable changes to the current squad.
There are likely to be recalls for playmaker Kevin Molino and goalkeeper Greg Ranjitsingh—who missed out against Costa Rica and Honduras due to an internal suspension and injury respectively—while elegant England-born midfielder John Bostock will be invited to make his senior international debut again.
However, Hart is also believed to be musing over call-ups for 2006 World Cup players Cornell Glen and Carlos Edwards, who would be expected to fight for a place upfront and at right back respectively.
And 26-year-old Houston Dynamo right back Sheanon Williams—who was born in Boston and represented the United States at Under-17 and Under-20 World Cup level but has Trinidad and Tobago parentage—is also in the technical staff's line of vision while rugged Central FC defender Andre Ettienne might also get a second look.
Although Williams' apparent interest in the "Red, White and Black" might be tested now that former MLS coach Bruce Arena has replaced Jürgen Klinsmann as US head coach and hinted at more opportunities for players in their local competition.
Klinsmann was sacked on 21 November after two consecutive defeats in the Hex left them below T&T on goal difference.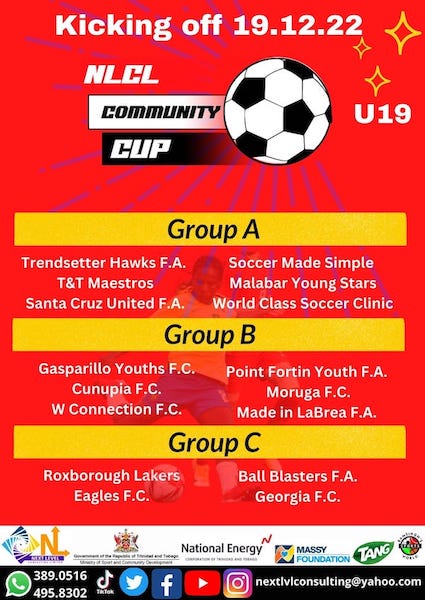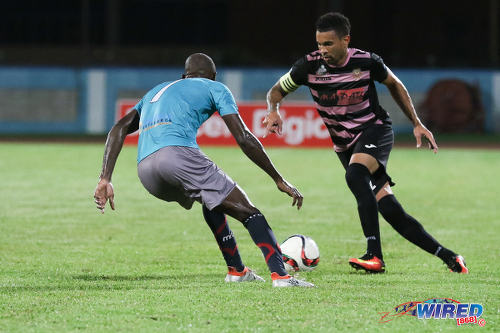 Hart will have to convince John-Williams that an influx of new talent can make a positive difference to the Warriors' fortunes in their Russia 2018 World Cup qualifying campaign.
In his three and a half year spell at the helm, Hart's record stands at 16 wins, 9 draws and 18 losses from 43 outings, which means his team have played unbeaten in 58 percent of their match with a win ratio of 37 percent.
In Trinidad, the Warriors lost just twice (to Panama and Costa Rica) in 12 matches while there was one defeat from eight competitive matches on home soil. Eighteen of Hart's opponents—or 41 percent—were Caribbean nations.
So how does that compare with Hart's predecessors?
Wired868 combed through the data for Trinidad and Tobago's last eight coaches—dating back to World Cup 2006 coach, Leo Beenhakker—and compared their win and unbeaten ratios in charge.
And, for additional context, we pointed out what percentage of their games in charge were played against Caribbean teams, as opposed to stronger opposition in North and Central America and beyond.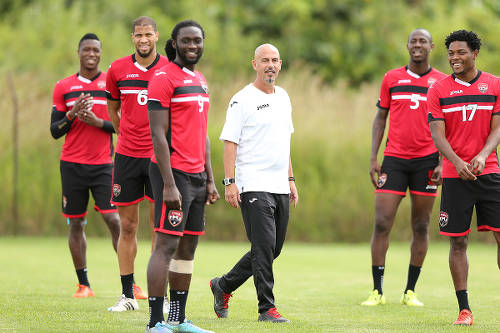 (Games—Win Ratio—Unbeaten Ratio—Ratio of matches played against Caribbean teams)
Stephen Hart                                    43 games—38 percent—58 percent—41 percent
Hutson Charles/Jamaal Shabazz  19 games—42 percent—57 percent—63 percent
Otto Pfister                                        7 games—71 percent—71 percent—85 percent
Russell Latapy                                  23 games—34 percent—47 percent—56 percent
Francisco Maturana                        32 games—53 percent—81 percent—65 percent
Wim Rijsbergen                               18 games—33 percent—55 percent—44 percent
Leo Beenhakker                               21 games— 38 percent—61 percent—9 percent
Bertille St Clair                                35 games—51 percent—60 percent—60 percent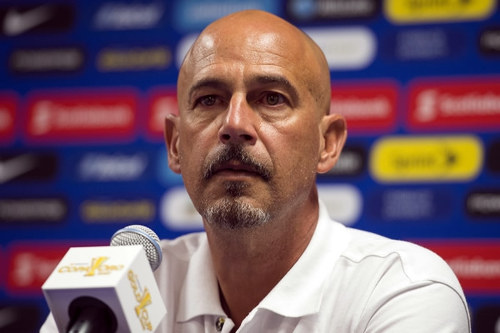 Editor's Note: What do you think of Stephen Hart's record so far? Can the suggested influx of talent help turn around T&T's form? Should the Warriors coach get another chance?