Stephen Hart is out.
The Trinidad and Tobago Football Association (TTFA) officially sacked its National Senior Football Team head coach this evening, after a meeting at fast food restaurant, Ruby Tuesdays, in Valsayn.
A TTFA release said that president David John-Williams wishes Hart "every success in his future endeavours." John-Williams vowed to announce a new coach "in the shortest possible time."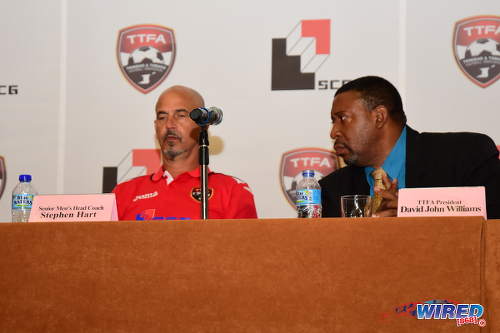 No information was provided on the fate of Hart's backroom staff, which included assistant coaches Hutson "Barber" Charles, Derek King and goalkeeper coach Michael "Brow" Maurice.
Hart took over the Soca Warriors in mid-2013 and led them to quarterfinal finishes at the 2013 and 2015 CONCACAF Gold Cup tournaments as well as the Hex of the ongoing Russia 2018 World Cup qualifying campaign.

However, Trinidad and Tobago's form dipped considerably in 2016 and his team lost seven of their last 10 outings. At present, the Warriors are at the foot of the Hex with zero points from two games, along with the United States who axed coach Jürgen Klinsmann on Monday.
The decision to fire Hart was made by an ad-hoc committee headed by John-Williams, which is believed to have included technical committee chairman and Pro League CEO Dexter Skeene, technical director Muhammad Isa, Eastern Counties Football Union representative Sherwyn Dyer and vice-president Allan Warner.
According to the TTFA's constitution, only the board of directors can hire or fire coaches. But the board opted to allow a sub-committee to make the call.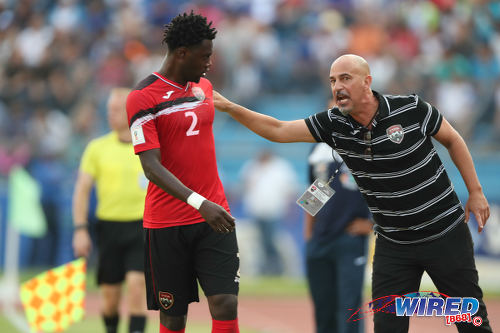 John-Williams was easily the most influential person in the room, since he appointed Skeene and Isa to their current posts—he also works with Skeene at Pro League level—while Warner campaigned alongside him in his successful bid to be elected football president in November 2015.
Skeene and Isa, incidentally, had already ruled on Hart's future on Monday when, in a technical committee meeting, they recommended that the board of directors make changes to the technical staff. That initial decision by the technical committee was made without bothering to speak to Hart in person or read his report on the Warriors' 3-1 World Cup qualifying loss away to Honduras, which had not yet been submitted.
The potential flaw in the technical committee's verdict—coupled with the backlash from the bizarre resignations of Dr Terence Babwah and Dave Isaac from the team's technical staff, might have prompted a stay of execution for Hart—as the board ruled that Hart should have a chance to speak before a decision was made.
But that only bought the beleaguered coach an additional 24 hours.
Incidentally, only seven of the 13 board members turned up to the Wednesday meeting, although the low turnout might have been influenced by the 5.30pm start in the middle of the work week.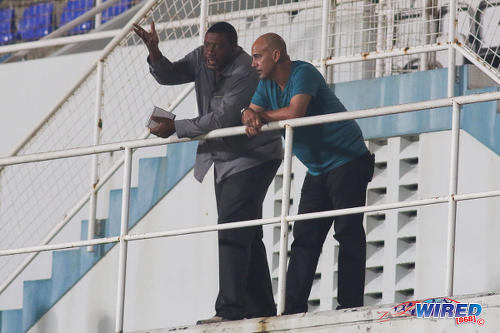 Hart's exit completes the clear-out of coaches at all significant levels under the new football president.
In under a year, technical director Kendall Walkes, women's senior coach Randy Waldrum, under-20 coach Derek King and under-17 coach Ken Elie were all replaced. King and Waldrum were both Caribbean champions in their respective categories.
In truth, Hart's performances fell away drastically since the change in local football presidents.
In the last nine matches before John-Williams replaced Raymond Tim Kee, the Warriors defeated Guatemala (twice), Cuba and Panama, with draws against Mexico (twice), the United States and Nicaragua. While their solitary loss came via kicks from the penalty mark in the Gold Cup quarterfinal contest against Panama.
But, under the new president, the Warriors only managed wins against St Vincent and the Grenadines (twice) and the Dominican Republic in the whole of 2016 with losses to the United States, Costa Rica, Panama, Haiti, Martinique, Peru, Uruguay and China and draws with Guatemala and Grenada.
During that period, Trinidad and Tobago dropped from 49th in FIFA and fourth in CONCACAF to 78th and ninth respectively.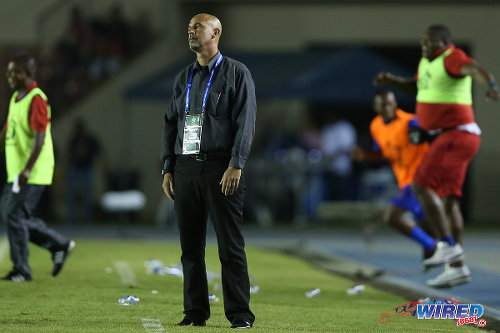 Hart insisted that the bad run was no more than a dip in form and vowed to turn things around by shaking up his player squad. But John-Williams and his board members were unconvinced. And the former Canada head coach and St Benedict's College past pupil had to go.
He was told that he was surplus to requirements for the John-Williams-led football body at a popular fast food restaurant.
TTFA press release:
The Trinidad and Tobago Football Association (TTFA) and Senior National Men's Team head coach Stephen Hart have agreed to part ways with immediate effect.

This follows a meeting held this afternoon between Mr Hart and members of the TTFA board of directors.

President David John-Williams, on behalf of the TTFA, thanks Mr Hart for his services over the past three years and wishes him every success in his future endeavours.

Mr John-Williams confirms that the announcement of a new head coach for the TTFA Senior National Men's Team will be made in the shortest possible time.