Trinidad and Tobago National Senior Team captain Kenwyne Jones will not feature in Central FC's opening 2016/17 CONCACAF Champions League outing against United States Major League Soccer (MLS) team Vancouver Whitecaps from 8pm tomorrow at the Ato Boldon Stadium in Couva.
Last month, Jones signed for new MLS franchise, Atlanta United FC, and, almost immediately, agreed a five-month loan deal with Central, which is meant to keep the former England Premier League forward active until Atlanta officially begin their football operations in January 2017.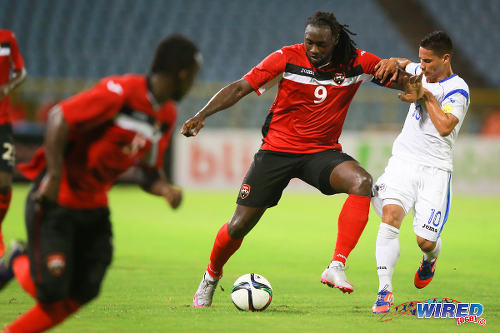 The "Couva Sharks" were unable to get Jones' International Transfer Certificate in time for their first outing of the season.
However, Trinidad and Tobago Football Association (TTFA) president David John-Williams' potential role in Jones' proposed move and Central's football business this season has already caused a stir in local football circles.
John-Williams is the founder and owner of Central's bitter rivals, DIRECTV W Connection, who started their own Champions League campaign on Wednesday night against Mexico's Pumas UNAM from 8pm in Couva.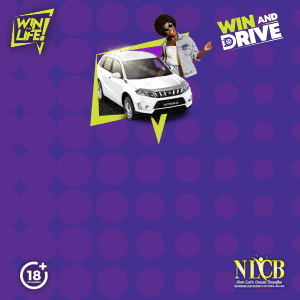 And, although John-Williams promised to distance himself from the club if elected as TTFA president, Wired868 proved that—months later—he remained involved in business matters at the club.
Whether John-Williams has already used his portfolio as TTFA president to impact more directly on Connection's fortunes—and Central's misfortunes—is debatable. But there already exists four examples of potential conflicts of interest for the football administrator.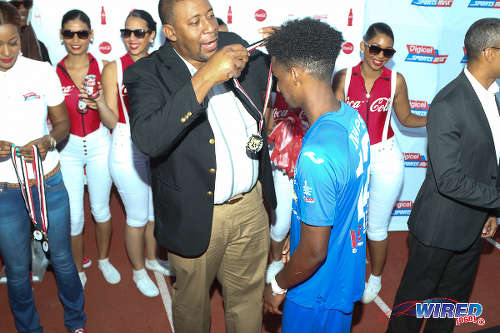 Jones' loan move to Central might be one.
The 31 year old forward and Soca Warriors captain represented Connection before he signed with England Premier League club, Southampton, in 2004. But the relationship between Jones and John-Williams has been strained since—allegedly due, at least initially, to an unpaid bonus—and the two parties clashed within a month of the TTFA election, as the Warriors threatened to strike over the new football executives' response to their unpaid match fees.
Last Wednesday, CONCACAF official Patrick Chalmeta wrote Central operations director Kevin Harrison to caution the club against using Jones due to information passed on to the governing body.
"We have been made aware of the following and wanted to clarify the situation with you. Central FC has put player Kenwyne Jones on its 30-man-roster, yet it has been noted by media reports that there is currently no contractual agreement nor that he is still tied to Central FC.

"Atlanta United, which owns his contract, apparently has not made any public announcement about a loan (at least not on its website or Twitter)…

"Can you please verify the specifics of this situation and give us an up to date on how its being handled? Moreover, due to the unique situation we require a Transfer or Loan Certificate to confirm his participation in our tournament."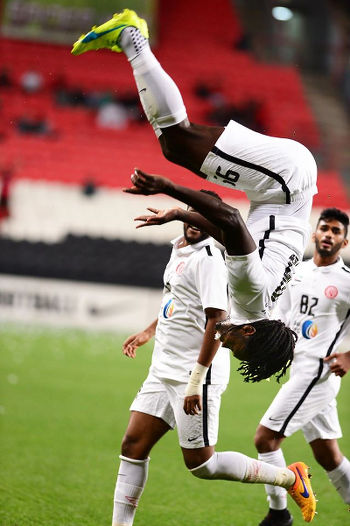 The email was copied to John-Williams' business address, which he uses to represent both club and country. Chalmeta further noted that the TTFA must ratify Jones' transfer for it to be properly concluded.
Arguably, Central, who won the Pro League and Caribbean Cup for the past two successive seasons, would have been better placed to handle international transfers if they were invited to a FIFA TMS (Transfer Matching System) workshop in Costa Rica, just over a month ago.
John-Williams' daughter and Connection CEO, Renee John-Williams, was the sole Trinidad and Tobago club representative selected to attend alongside TTFA employee and women's football president, Sharon O'Brien.
The TTFA president, John-Williams, and vice-president Joanne Salazar could not explain why the football body issued a press release that revealed O' Brien's attendance but not his daughter's. And their claim that Renee's attendance was personally requested by CONCACAF rather than instigated by the local football body proved false.
O' Brien told Wired868 that she recommended that her boss' daughter should accompany her to Costa Rica—rather than a Pro League official who could relay the information from the workshop to all 10 member clubs.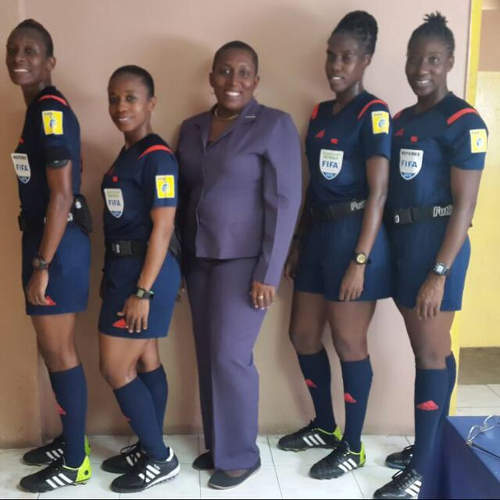 Incidentally, Central will need O' Brien to ratify Jones' proposed return to the Pro League where he will suit up against her employer's rival club.
Renee's Costa Rica trip was not the last time since her father's appointment that Connection appeared to received preferential treatment from the relevant governing bodies. And that brings us to the third potential conflict of interest.
Central and Connection each selected a home venue for their Champions League matches. Central, the reigning two-time Pro League and Caribbean champs, opted for the Hasely Crawford Stadium in Port of Spain while Connection, the Pro league's fourth placed team, chose the Ato Boldon Venue.
CONCACAF, on the apparent recommendation of the TTFA, decided to let Connection have its way for both rounds of matches and scheduled all four Champions League games will play in Couva.
The venue switch was attributed to a recommendation from the Hasely Crawford Stadium's facility manager, although, due to John-Williams' dual role, the decision did raise concerns.
The TTFA president did not respond to Wired868's queries on the venue shift.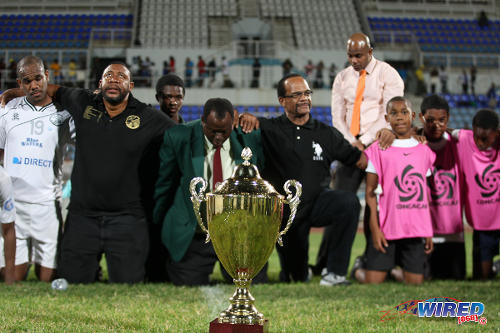 It is the first time that Couva hosted Champions League matches in four years. And, on the last occasion, the Hasely Crawford Stadium's dressing rooms were being repaired, which saw W Connection and Caledonia AIA have their 2012-13 Champions League games scheduled in Couva with a solitary match in Marabella.
Central managing director Brent Sancho and Harrison might not want to risk grumbling too loudly about perceived favouritism though, which leads us to the fourth potential conflict of interest.
Sancho and Harrison were both forwarded to the TTFA board, last September, by former general secretary Sheldon Phillips for further investigation regarding their conduct over: the transfers of Central FC forward Rundell Winchester, the signing of then 16-year-old winger Levi Garcia, and the alleged misappropriation of CONCACAF funds and non-payment of bonuses to Central players.
If found guilty of improper conduct, Sancho, the former Sport Minister, and Harrison can face a variety of disciplinary measures, which range from warnings to a ban from all football stadia and taking part in any football-related activities.
However, the promised probe has floundered under the next TTFA board of directors, chaired by John-Williams, which is yet to appoint a disciplinary committee to resume investigations.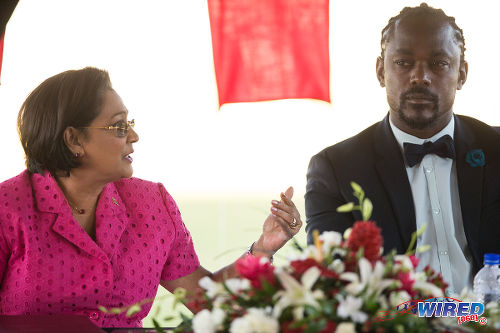 It leaves the Central hierarchy, already cash-strapped since the departure of sponsors SIS and Bankers Insurance, in a precarious position for the upcoming season.
The Sharks do welcome Warriors goalkeeper Jan-Michael Williams back to their first team, after a lengthy injury enforced lay off, while his international teammate Keron "Ball Pest" Cummings is also in tomorrow's match day squad.
Cummings, who last represented North East Stars, has not played competitive football since he was shot in his leg on 27 December 2015 outside of his Diego Martin home. Admission to tomorrow's contest is TT$60.
Other notable players in Central's squad to face Vancouver include captain Leston Paul, playmaker Sean De Silva, striker Marcus Joseph, winger Jason Marcano and attacker Kadeem Corbin while former Point Fortin Civic utility player Glenn Sutton and St Ann's Rangers attacker Johan Peltier have both joined the roster.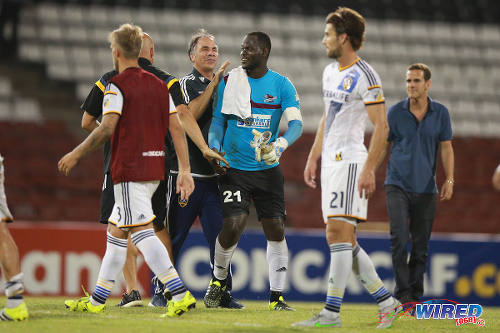 (Central FC team to face Vancouver Whitecaps)
Goalkeepers: 1.Javon Sample, 30.Akel Clarke, 21.Jan-Michael Williams;
Defenders: 2.Glenn Sutton, 3.Keion Goodridge, 4.Andre Ettienne, 12.Elton John, 15.Kaydion Gabriel, 24.Kevon Villaroel;
Midfielders: 6.Leston Paul (captain), 7.Jason Marcano, 8.Sean De Silva, 10.Keron Cummings, 11.Darren Mitchell, 16.Kadeem Corbin, 17.Johan Peltier, 18.Jomoul Francois, 19.Nathaniel Garcia;
Forwards: 14.Nicholas Dillon, 26.Mickaeel Jem Gordon, 99.Marcus Joseph.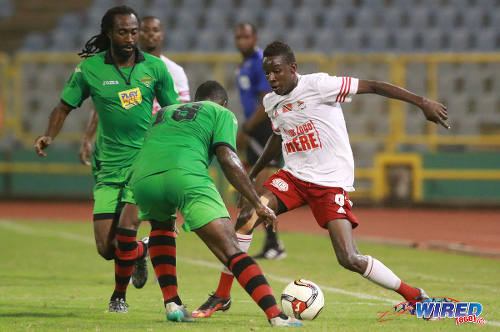 CONCACAF Champions League schedule:
(Tuesday, 2 August, 2016)
Central FC (TRI) v Vancouver Whitecaps FC (CAN), 8pm, Ato Boldon Stadium, Couva, Trinidad and Tobago;
(Wednesday, 3 August, 2016)
W Connection (TRI) v Pumas UNAM (MEX), 8pm, Ato Boldon Stadium, Couva, Trinidad and Tobago;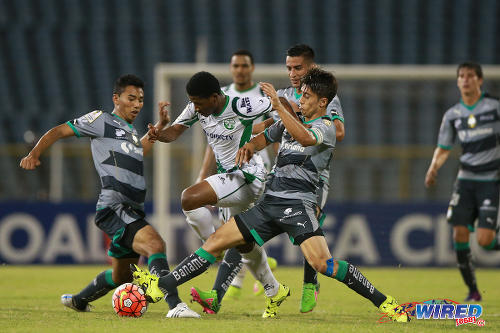 (Tuesday, 16 August, 2016)
Central FC (TRI) v Sporting Kansas City (USA), 8pm, Ato Boldon Stadium, Couva, Trinidad and Tobago;
(Thursday, 25 August, 2016)
W Connection (TRI) v  Honduras Progreso (HON), 8pm, Ato Boldon Stadium, Couva, Trinidad and Tobago;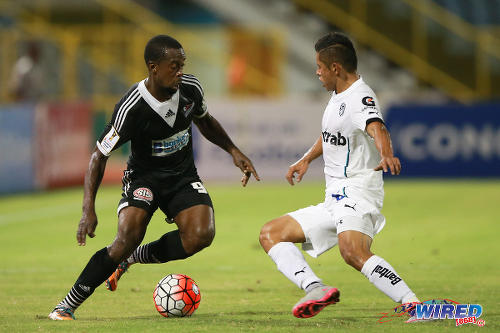 (Wednesday, 28 September, 2016)
Vancouver Whitecaps FC (CAN) v Central FC (TRI), 10pm, BC Place, Vancouver, BC, Canada;
(Thursday, 29 September, 2016)
Honduras Progreso (HON) v W Connection (TRI), 10pm, Estadio Francisco Morazan, San Pedro Sula, Honduras;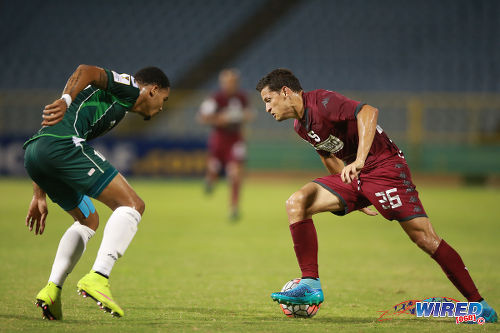 (Wednesday, 19 October, 2016)
Sporting Kansas City (USA) v Central FC (TRI), 8pm, Children's Mercy Park, Kansas City, KS, USA;
(Thursday, 20 October, 2016)
Pumas UNAM (MEX) v W Connection (TRI), 10pm, Estadio Olimpico Universitario, Mexico City, Mexico.