CONCACAF has rubbished assertions that Brent Sancho was not Trinidad and Tobago Sport Minister when his advisor, Kevin Harrison, directed the football confederation to wire Central FC funds to his personal bank account.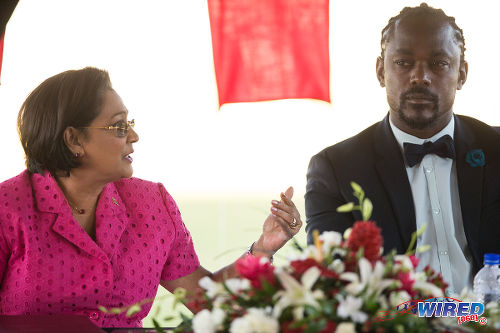 Harrison and Central suggested that Sancho's bank details were sent to CONCACAF in December 2014 while he was still Central chairman. And a Trinidad Guardian article on the subject referred to the matter as a "Storm in a tea cup."
However, a CONCACAF statement to Wired868 today confirmed that Harrison did not ask for a US$40,000 payment to be paid to Sancho until 16 June 2015, more than four months after Kamla Persad-Bissessar appointed him as Sport Minister.
The CONCACAF money was supposed to help Central with expenses related to their Champions League away fixture against LA Galaxy.
"At the start of each CONCACAF Champions League, CONCACAF asks participating clubs to submit a wide variety of information," stated the CONCACAF press office, "including a standard form containing the club's banking information for the deposit of the team travel allowance per away game.

"On June 16, 2015, CONCACAF received a completed form from Mr Kevin Harrison, Operations Director at Central FC, via the Caribbean Football Union's (CFU) Latoya Dacosta. The information received was used to transfer the first payment of funds to Central FC on July 27, 2015."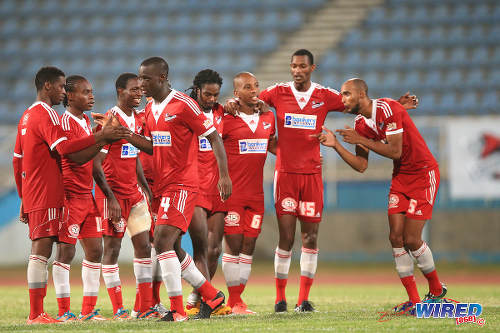 The timeline was curious since CONCACAF's deadline to Champions League clubs to provide bank details was 28 May to 12 June 2015.
Harrison, Sancho and Central FC, which is run by SIS officials Daren Mohamdally and Ronald Ramlogan, have given two conflicting accounts as to how the CONCACAF money ended in the Sport Minister's bank account.
In one version, Central claimed that Sancho's bank details were sent in December 2014 while he was still club chairman. In another, Harrison said the club did not have a US bank account and was rushed to get details to CONCACAF in time.
But, according to CONCACAF, the "Couva Sharks" had two weeks to provide bank details. And Harrison took an extra week on top of that before, in June 2015, he still opted to send Sancho's bank details to the football body.
In the past seven days, Harrison sent a thread of emails to the Guardian Newspaper and Wired868 with the headline: "Confirmation of CONCACAF error."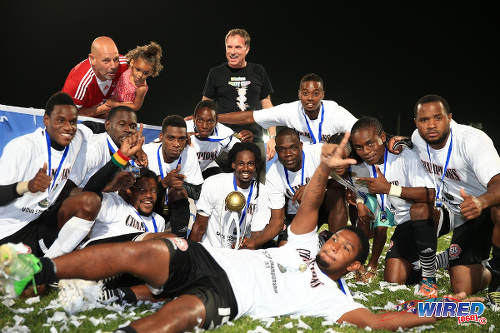 The emails, which were sent between July 27 and August 3, showed Central FC manager Jamie Aleong-Charles' attempts to change the bank details that Harrison lodged with CONCACAF.
The Guardian, on the strength of Harrison's emails, claimed that the matter was "an apparent mix-up."
Wired868 asked Harrison to send his emailed request for funds from CONCACAF to prove it occurred before Sancho became Sport Minister. The Advisor to the Sport Minister was also asked to provide the date that CONCACAF money hit Sancho's account.
He did neither.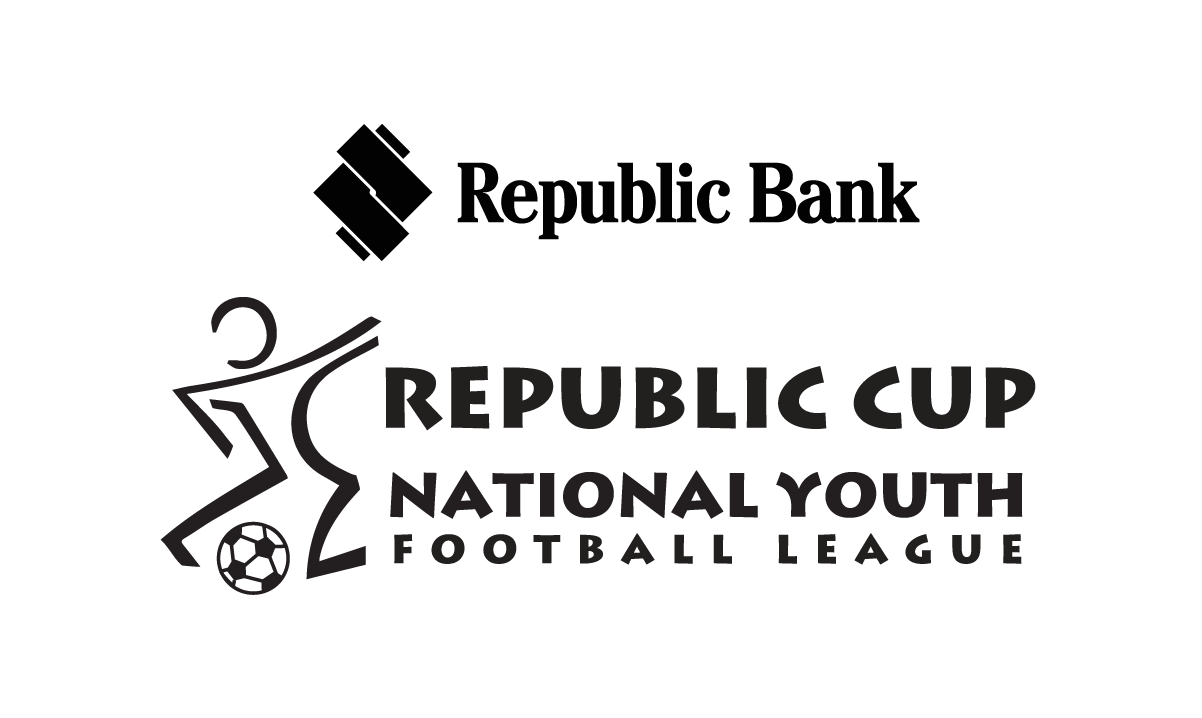 "What email to CONCACAF?" replied Harrison. "This email (from Aleong-Charles) shows Central FC submitting their correct bank details so that they could receive their funds…"
CONCACAF clarified in a written statement that Central only provided an alternate bank account after the money had already hit Sancho's account.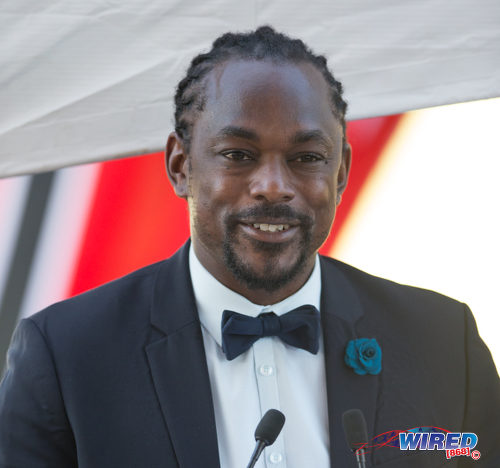 "Later that same day (on July 27), Jamie Aleong-Charles, a manager in Central FC's Administration Department, contacted CONCACAF to say that Central FC wanted to change the bank account information for the transfer of funds," stated CONCACAF, "and that new account information would be provided to CONCACAF on July 28, 2015.
"CONCACAF received the new bank account information on July 28, 2015. CONCACAF made the second payment to Central FC's new bank account on August 10, 2015."
Wired868 asked Harrison whether he had wilfully tried to mislead the press on the timeline of events by giving wrong dates and a partial email trail to reporters. He did not comment up to the time of publication.
The CONCACAF statement arguably suggests a pattern of behaviour by Sancho and Harrison in which they apparently sought to divert money due to Central to the personal accounts of one or both of the men without any obvious approval by their employers.
British football agent Steve Davies confirmed this week that an email from Harrison, in August 2014, asked him to slip in "a personal payment" for the two Ministry of Sport officials during the transfer of Trinidad and Tobago internationals Rundell Winchester and Willis Plaza to CS Visé in August 2014.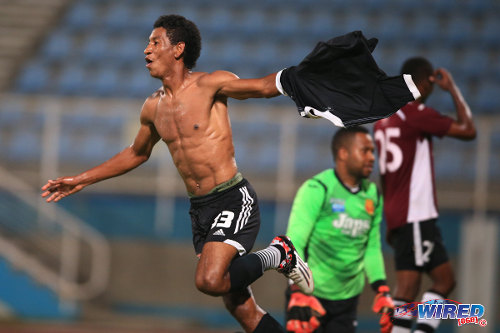 "Could you indicate when you would be able to slip in the personal payment?" he asked Davies, in an email published on Wired868. "Probably the best payment method would be via Western Union (obviously the fees would be deducted from the initial sum). If possible, send two payments, 50% to Brent Sancho and 50% to Kevin Harrison."
Davies said he considered the request to be illegal. And Trinidad and Tobago Football Association (TTFA) general secretary Sheldon Phillips confirmed that the local football body was "very, very concerned" about the email and was monitoring the situation.
CONCACAF has also pointed the finger at Harrison in relation to the diversion of funds to Sancho's bank account.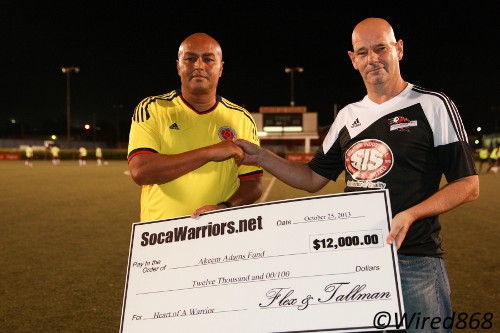 CONCACAF Timeline
June 16: CONCACAF received Central FC bank account information from Kevin Harrison of Central FC via Latoya Dacosta of the Caribbean Football Union (CFU) naming Brent Sancho as the beneficiary.
July 27: First payment of US$40K was sent to Central FC with banking information provided by Central FC via CFU on June 16.
July 27: Central FC's Jamie Aleong-Charles notified CONCACAF that the club would like to change the bank account information it had on file with CONCACAF.
July 28: E-mail sent from Central FC to CONCACAF with updated banking information with club name as beneficiary
August 10: Second payment of US$40K was sent to Central FC with updated banking information provided by Central FC on July 28 with club name as beneficiary.