Not for the first time this year, the Trinidad and Tobago Prison Service had some civilian help in thwarting a brazen attempted escape from its facility.
On this occasion, the action happened on the football field as the CNG National Super League's Championship Division kicked off at five venues across Trinidad.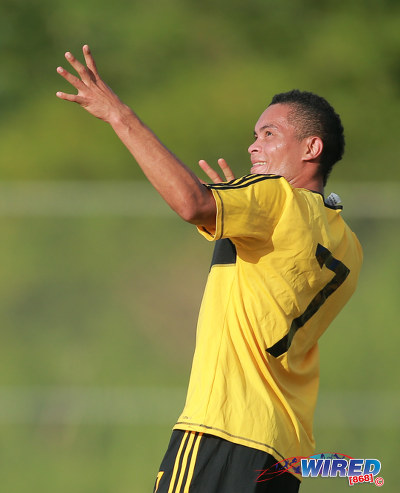 Cunupia FC looked to have three points sewn up and, figuratively, were almost out the gate when Prisons' civilian striker Curtis Carrington stopped them dead in their tracks with a late strike.
"They gave us a good fight and took us down to the wire," Prisons coach Gary Prescott told Wired868. "They were a very well organised team and it was a good game. We are glad for the point."
It was a fair start to life in what is effectively the third tier of football in Trinidad and Tobago.

Both teams used 4-2-3-1 formations and the match was competitive and hard-fought. But, for roughly half the fixture, it looked like the "Cunupia Predators" had done just enough.
Eduardo Guedes, one of two Brazilians in the Cunupia line-up, produced a clinical finish in the 43rd minute and, apart from the odd set piece, Prisons rarely looked capable of getting back into the match.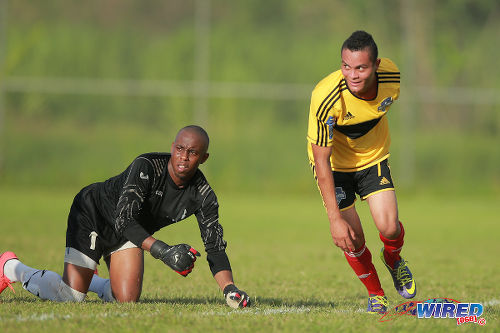 In fact, the Prisons outfit—which consisted mainly of Prison officials along with five civilians, including Carrington—was lucky not to fall further behind.
As the hosts huffed and puffed but ultimately petered out, midway in the opposing half, Cunupia striker Steve Stoute terrorised them on the break but, somehow, could not deliver the insurance item.
There was a decent Stoute penalty appeal that referee Rashby McPhie ignored, as well as a clever lob that cleared the bar and two other shooting opportunities he could not take.
His teammates deserved better for all their resistance and service.
There were close to three dozen YTC inmates looking on from the southern end of the ground. God knows who they were supporting.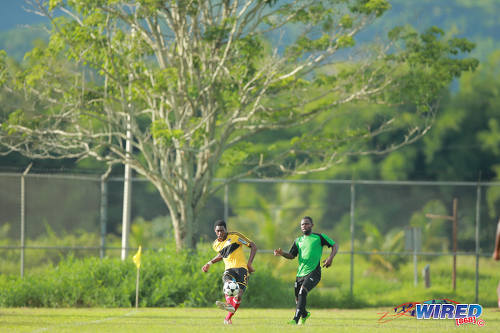 Likewise the lush green grass and backdrop of gorgeous trees contrasted with the bumpy, treacherous surface that tested the players' technique and concentration.
Things are not quite as they seem at the YTC ground.
"We are going forward too quickly," Cunupia coach Michael De Four shouted at his players. "We need to take pressure off our back four by playing it wide… Skipper (Dillon Walker), we need to manage the game."
Easier said than done.
There were only five minutes left in regulation time when Prisons managed an unlikely equaliser. And it was the kind of goal that makes a coach have sleepless nights.
Cunupia defender Dale Simon, a former top flight player with Fire Services, tried to run across the top of his own penalty area with the ball rather than belt it clear. And Carrington spotted the opportunity and lunged in to lash the ball off his foot and past surprised Cunupia goalkeeper Kevin Graham.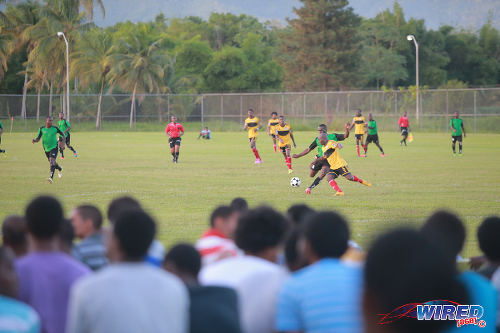 "It was not a bad result," said De Four, as he put on a brave face. "It was a good game. But we made one error in the game and it cost us two points."
Cunupia would hope for a better result next Tuesday when the Predators face Xtra Foods Chaguanas FC at the Edinburgh 500 Recreation Ground in Chaguanas.
Prisons are at home again next week as they welcome Petit Valley United. And Petit Valley should be warned that the YTC ground is not as easy to escape from as it might seem.
(Teams)
Prisons FC (4-2-3-1): 1.Jevon Bourne (GK); 6.Irwin Cayenne, 3.Keston Pierre, 4.Terrence Gene, 5.Sean Diaz; 12.Gabriel Gour, 17.Questelle Walters (19.Randy Primus); 8.Ricardo Alleyne, 9.Stephen Julien, 20.John Stewart; 10.Curtis Carrington.
Unused substitutes: 2.Sheldon Clarke, 11.Cleve Moore, 16.Lance Haynes, 24.Shaun Checkley, 25.Ricardo Wade.
Coach: Gary Prescott
Cunupia FC (4-2-3-1): 13.Kevin Graham; 12.Jamal Spencer, 2.Raymond Alleyne, 6.Dale Simon, 15.Kyle Mack (9.Omari Lezama); 3.Duayne Baptiste, 11.Lester Joseph; 7.Eduardo Guedes, 14.N'kosi McQueen (8.Dillon Walker), 16.Owayran Osman; 5.Askhay Sooknanan (17.Steven Stoute).
Unused substitutes: 18.Kascian Forde, 19.Antonio Calliste, 21.Shane Glasgow, 25.Andrew Tinto,
Coach: Michael De Four
Referee: Rashby McPhie
Man of the Match: Curtis Carrington (Prisons FC)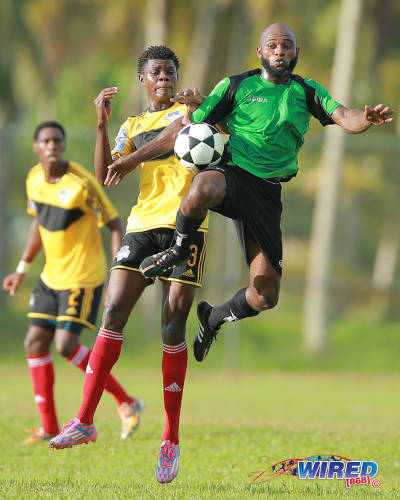 CNG Super League results
Championship Division
(Tuesday August 25)
Prisons FC 1 (Curtis Carrington 85), Cunupia FC 1 (Eduardo Guedes 42), YTC, Arouca;
QPCC 2 (Benedict Barratt 18, 57), Saddle Hill Hotspur 2 (Hector Sam 67, Kerron Benito 78), Queen's Park Oval;
Edinburgh 500 1 (Shaheed John 18), Barrackpore Utd 0, Edinburgh 500 Recreation ground;
Petit Valley Utd 2 (Michael Ramsey 11, Kamaro Samuel 14), UTT 2 (Nyron Jones 70, Ricardo Castellano 82), Northern Rec Ground, Diego Martin, 8 pm.
Xtra Foods Chaguanas FC v Malabar FC, New Settlement Ground, Chaguanas, 7 pm;
*–Did not play due to no-show of match officials.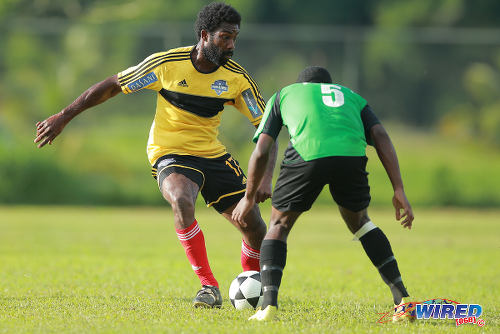 Upcoming fixtures
Premiership Division
(Sunday August 30)
Marabella Family Crisis Centre v Siparia Spurs, Mannie Ramjohn Stadium, 4 pm;
FC Santa Rosa v Police FC, Marvin Lee Stadium, 4 pm;
Petrotrin Palo Seco v Guaya Utd, Palo Seco Velodrome, 5 pm;
1976 FC Phoenix v Real Maracas FC, Canaan Rec Ground, 5 pm;
NLCB La Horquetta SA v Club Sando Moruga, Larry Gomes Stadium, 4 pm;
Bethel Utd v WASA FC, Montgomery Rec Ground, 5 pm.
(Rescheduled)
Matura ReUnited v Stokely Vale FC
Defence Force FC on a bye.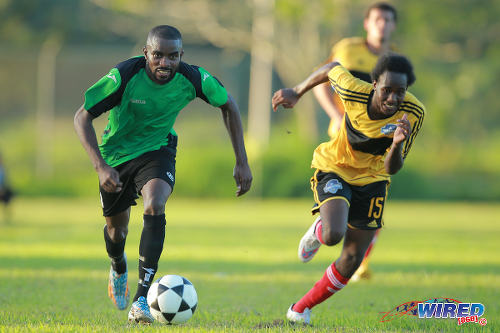 Championship Division
(Tuesday September 1)
Prisons FC v Petit Valley Utd, YTC, Arouca, 4.15 pm;
UTT v Saddle Hill Hotspur, UTT, O'Meara, Arima, 6 pm;
Cunupia FC v Xtra Foods Chaguanas FC, Edinburgh 500 Rec ground, 7 pm;
Barrackpore Utd v QPCC, Barrackpore Utd Recreation Ground, 7 pm;
Malabar FC v Edinburgh 500, D'Abadie Recreation Ground, 7 pm.