Yes, it was pleasing to see that on nomination day, on Monday August 17, candidates competing in various constituencies in a fortnight, in the September 7 General Election, shook hands, back-slapped and danced.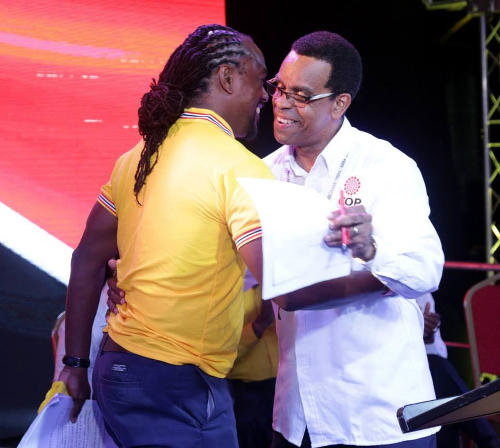 Let us not go overboard in believing that such harmony will be sustained if revenues available to Governments in the short to medium term fall below the fete and freeness facilitation level.
At the moment, the current Government is promising to continue unrestrained expenditure on social programmes for which dollars and cents accountability is weak and difficult to trace through the myriad agencies that spend the money.
Not surprisingly the Opposition can only hint at the need for financial responsibility because Trini lifestyle assumes that good times will always roll.
Lack of serious concern for the future is a normal feature of our general elections. However serious commentators on the economy have detailed the downturn in oil and gas revenues and the use of capital to sustain the good times. We have a Carnival costume economy, that is, spend plenty cash on declining material.
We might do well to remember that in 1986 the NAR, which won the election with a thumping majority of 33-3, had promised us repeatedly during the election campaign that "together we will roll back the recession".  To the population's surprise, rolling back the recession in fact meant salary cuts and COLA removal contemporaneously with the introduction of Value Added Tax.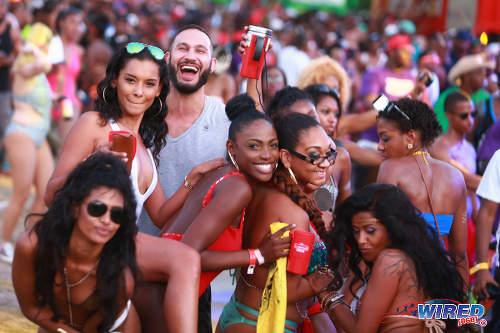 This medicine did not go down well.  If current economic commentators are accurate in their analyses and forecasts, some new strong medicine may be administered sooner than we think.
One must not also underestimate how much more high flying the mind-set of the population is in comparison to 1986/87.  Scotch whiskey has elevated from black to gold to blue, cars from Honda to Porsche and all-inclusives have multiplied and gone from $200 to $2000.
Coming down from that high will be a lot tougher than coming down from the pre-1986 high. Moreover the population that may suffer the hangover is larger and infinitely more aggressive with a well-entrenched sense of entitlement.
There is an additional feature of Trini life that was not present at all in the 1980's from which any weaning process may be equally painful. I refer of course to online shopping. This is a problem as wide and as deep as the Amazon.
No one really knows how many young and not so young are maxing out their credit taking tablets, telling Victoria their secrets or making themselves DSW habit forming and otherwise shoe dazzling. For that Visa, you do not have to stand on the pavement in hot sun or in the rain.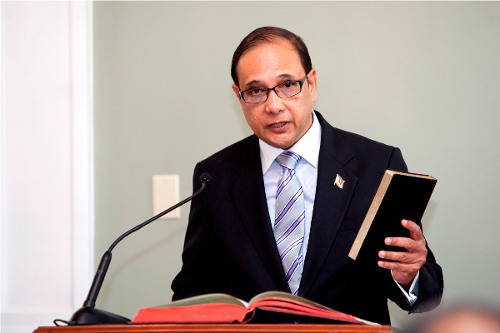 Despite these circumstances, management of the economy is not an issue on the election campaign platforms and, if mentioned, it is addressed only superficially and defensively so, while a chronic shortage of US dollars exists outside the credit card medium.
Last week, I borrowed the lyrics of Vybz as apt to describe the negative effect of the political campaigns. I look again to the world of rap for my headline to describe the corrosive effect of a lifestyle not supported by a legitimate or sustainable economy whether above ground or underground.
Just as the rapper from the rich gang puts "a million 5 on the Visa card," our Governments put billion dollar deficits on the energy card. Unfortunately the wide circulation of all this credit is not always buying happiness and is certainly not buying peace of mind.
Murders may be statistically down somewhat, but rampant nevertheless and the society is no less brutal, than in the Manning PNM era. Arguably, particularly measured by family and domestic violence, the brutality has grown worse.
During our fifty plus years of Independence, our collective conscience is of a far lower degree of sensitivity than that prevailing four decades ago at the time of the conviction of Mano Benjamin, killer and torturer of two young girls, described by his trial judge "as a beast in human form."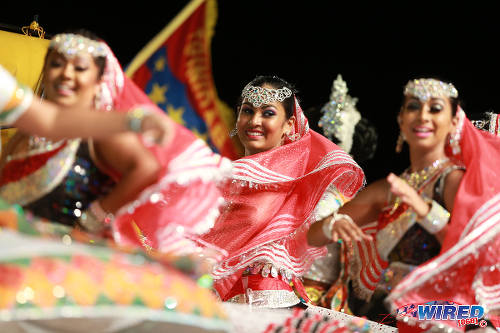 Anyone living in the real world will know that conditions for abuse of our women and children have become more favourable to the abusers. This is not surprising to me.
When I began my representations about the Akiel Chambers case I described our condition in March 2004 as "drowning in slackness" and complained about "the validation of the total slackness that is destroying this society".
Now many more persons, including those who could not discern reality at that time and some who were snidely sceptical, are low on hope. Perhaps they will re-examine their previous indifference.