The Trinidad Guardian newspaper, in another Jack Warner-related non-exclusive, suggested today that the Chaguanas West MP may have rented a house in Santa Margarita, St Augustine in 2010, which, a neighbour thinks, was occupied by Prime Minister Kamla Persad-Bissessar's sister.
And that can only mean…
Wait. What the hell does that mean?!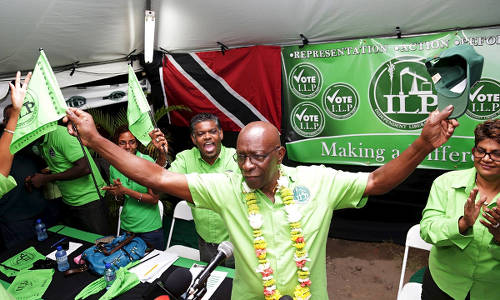 Meanwhile, the Trinidad Express led with information of a US$1.2 million bribe from disgraced former FIFA presidential candidate Mohamed Bin Hammam to Warner, which was news over a year ago when that figure popped up in the Asia Football Confederation's balance sheet and the UK Telegraph came knocking.
(Although we now know that Daryan Warner allegedly used part of that bribe money to pay for child support. And we thought the Adams' family was creepy…)
Those local articles followed a BBC report that Warner allegedly failed to relay earthquake aid relief funds to Haiti. Sensational stuff. Once you ignore the fact that it was a three-year-old story.
At this rate, Warner might as well close his Sunshine Newspaper and just take an office at any media house of his choosing.
It is only a matter of time before the BBC—dutifully followed by its local subsidiaries—reveals that Warner may have oversold tickets for a World Cup qualifier in Port of Spain on 19 November 1989.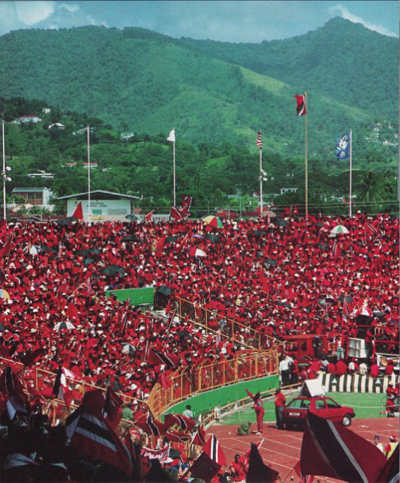 Four words: Calm. The. F**k. Down.
Mr Live Wire would like to point out we still have a country to save from failing institutions and a loitering administration. And Warner watch is not nearly as relevant now as it was between 2010 and 2013 while the scampish football administrator was in Cabinet.
Whether or not Warner "put Kamla" in house while simultaneously standing bail for Oma Panday and paying for Mrs Roodal Moonilal's university degree scarcely matters now. (Although doesn't it make a mockery of Sat Maharaj's fear of 'Afro-Trini' males?)
Campaign finance concerns and unstinting loyalty through a host of stomach churning scandals apart, consider this when you ponder Kamla Persad-Bissessar's unholy relationship with Warner:
When Bin Hammam got over US$1 million past Customs at Piarco, Warner was Minister of Works and Transport and the line minister for the airport.
When the DPP demanded an investigation into the Bin Hammam bribery scandal, which revolved around Warner, Tanty Kamla made him National Security Minister and the line minister for the Police Service.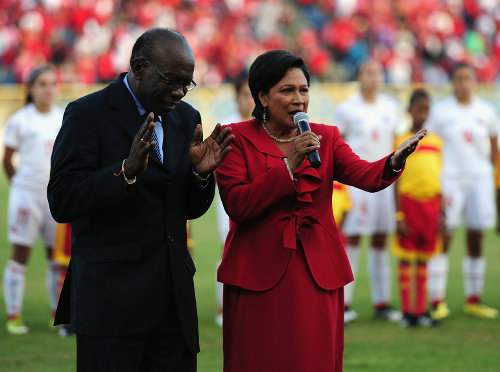 Is it so unreasonable then to think that Warner might have been the People's Partnership's Minister of Justice if his case reached the High Court? Or maybe appointed Attorney General when the US launched extradition proceedings?
Moonilal attempted to erase the Warner-related trauma inflicted on the citizens by this Government, with a obscure quote from William Shakespeare's 'Macbeth'.
"Life's but a walking shadow, a poor player that struts and frets his hour upon the stage and then is heard no more," said Moonilal, in a breezily response to Warner in  Parliament. "It is a tale told by an idiot full of sound and fury, signifying nothing."
Live Wire did English Literature as well. Here's one from 'Hamlet':
"O most pernicious woman… That one may smile, and smile, and be a villain."
Admittedly, there was still one interesting tidbit today as the Trinidad Newsday interviewed Warner's old friend and Roman Catholic Archbishop Joseph Harris.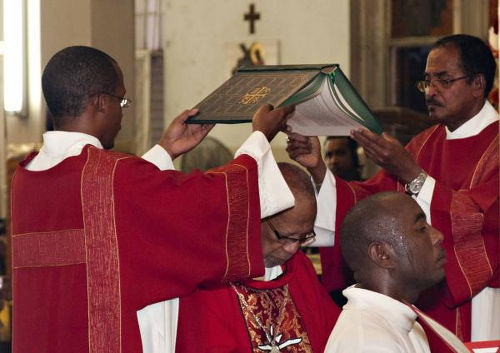 Just two years ago, even as Warner was booted from FIFA, shamed by CONCACAF and was forced to resign by the PP—three of the most corrupt organisations in the world—Harris described the evidence against the football official as unproven accusations.
And the Archbishop's response to the possibility that the church's finances might have been boosted by Warner's "dirty money"—including funds meant for Haiti's earthquake victims—was Sepp Blatter-esque.
"Mr Warner may have donated money to individual parishes and I cannot keep tabs on all of that, individual parishes would but I don't know personally," Harris told the Newsday. "I suppose he did… I don't know that it was tainted money that he gave to the church. We do not go behind every donation."
What would Jesus do?
According to Harris, Jesus and Jack may have been 'popping bottles' like Machel Montano.
"Mr Warner has been a friend of mine for many years," said Harris. "I have never been a fair-weather friend… As a Catholic and a Christian you have to follow the example of Jesus Christ."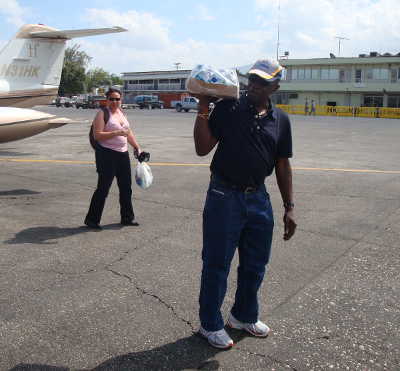 And who could forget that rarely quoted scripture from the Book of Donnie Brasco, when Jesus supposedly whispered to Judas:
"Verily I sayeth unto thee… Informer fi dead!"