Mekeil Williams, the soft-spoken son of Gloria and Bertram Williams, learned the love of the game from his dad.
"I am living his dream," says Mekeil Williams, smiling at the thought of realizing his father's sporting wish.
Amidst the intense preparation for 2015 CFU Caribbean Club Championship, Wired868 snagged an opportunity to chat with the dedicated 24-year-old defender.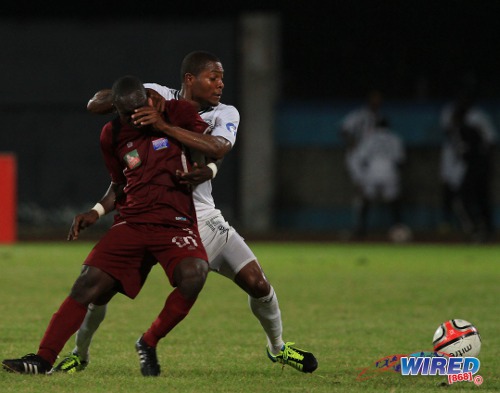 Full Name:  Mekeil "Splash" Williams. (He was given his dad's nickname although he has no clue why they called his father 'Splash').
Date of birth:  24 July 1990

Home town:  Gonzales, Belmont
Position:  Centre Back
Height: 6ft 3inches                                
Weight: 180 lbs
Number: 5 (He says he liked that number since he was a kid).
Schools attended and position played:
Played striker at St. Margaret's Boys RC then to St Anthony's College where I began as a left winger, then, two years later, I changed to centre back.
Favourite players:
At this moment it is Hashim Arcia (W Connection) and Gerard Piqué (Barcelona).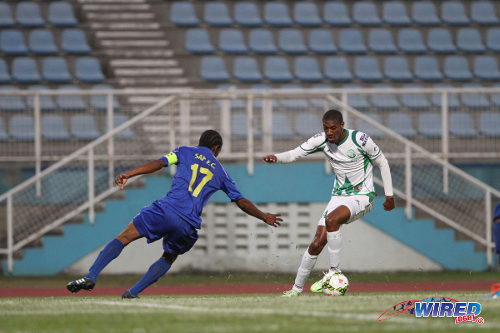 How many siblings do you have and where do you fall in the lineup?
I've got an older sister and brother, Chenelle and Trevon, and my younger brother Ishmael. I'm in the middle.
What is your favourite dish?
Dumpling and saltfish.
Which three words best describe you as a person? 
Humble, easygoing and dedicated (on and off the field).
What is something most people do not know about you?
I'm rather shy. (He smiles).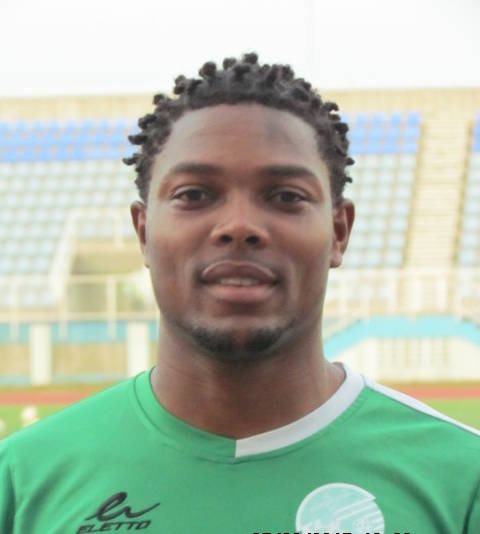 What do you enjoy doing in your free time? 
Sometimes hang with friends or go Carenage and chill with the boys (Alvin and Joevin Jones)… Anything fun. (He chuckles).
Are you involved in a relationship presently?
No.  I'm single… I'm not looking but if it comes, it comes.
What pushes you to succeed? 

I think (playing professional football) is something my father always wanted to do but never had the chance. When he had my sister, he stopped playing to take care of her. So this is my way of living his dream. Happily this is my dream too.
Where did you start playing football?
As a young kid, my father took me to the Queen's Park Savannah to play with Trendsetter Hawks. It was coached by a man we called "DaDa" (Anthony Wickham).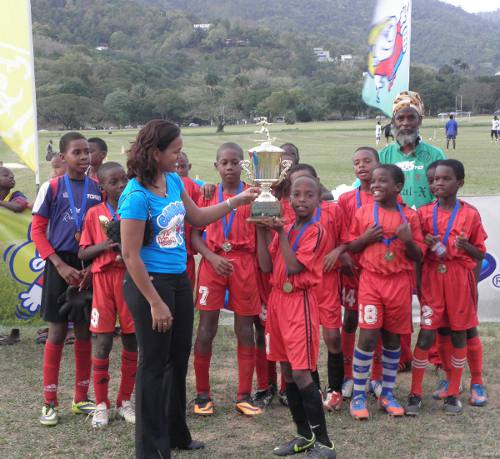 What makes you stand out as a player? 
I stand out because of my knowledge of the game and the fact that I remain calm under difficult conditions. I am a very composed player… I think.
How do you prepare for a football match?
Everybody prepares differently. I need to have a little fun but not take it to the extreme. I have no special ritual but sometimes I listen to a little music. I like dancehall and hip hop music.
What is your biggest challenge on the field?
To remain focused for the 90 minutes. I have the physical stamina. I just have to prepare myself mentally.
Who was your most important coach/coaches and why?
Actually I have two of them. I would have to say Angus Eve, he was one of my first serious coaches from the Youth Pro League. I learned a lot from him and when I started to go higher up in the game, he was one of my coaches (at Ma Pau in the Pro League). And also I would have to say Stuart Charles-Fevrier  (W Connection) because he helped me better understand the game and how to take my game to the next level tactically.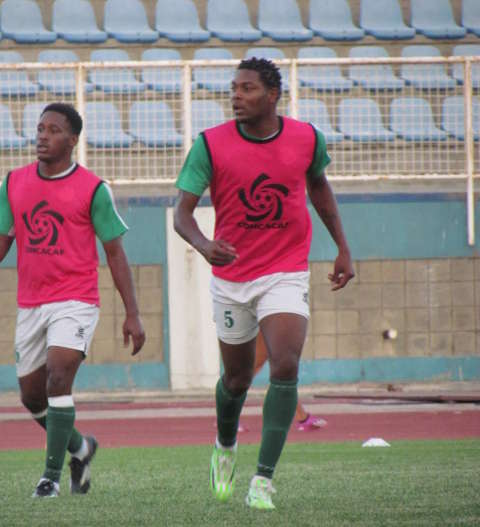 What have you learned from your international exposure?
I first played with Pogón Szczencin [pronounced pogun shey-shin] then FC Fyn. I learned how to have a more professional attitude on and off the field of play.
What was your best and worst moment in football so far? 
Best: I have two. The first was when we went to the Under 20 World Cup in 2009. It was an experience I will never forget. And the next was making my debut as a senior player (for the Trinidad and Tobago National team). The first time I was called up to the team, Otto Pfister was the head coach but when I officially played it was under Hutson Charles and Angus Eve.
Worst: When I was playing in Denmark I had to return home because the team went bankrupt.
What's the best advice you were ever given in football?

Best advice: If you want it – you have to work hard. You can't sit down and wait for it. You have to do what you need to do to get it.  Honestly I can't remember who told me that but it stuck with me.
How do you deal with disappointment?
I think you just have to accept it.  There will be  times in life disappointment will come, you just have to keep your chin up and move on.
Who would you consider to be your greatest fan (that you know)?
(Without hesitation) My father! Both my parents support me but it's my father that tries to make it to much of my games as he could. After all, he was the one who first took me to the savannah to play with DaDa.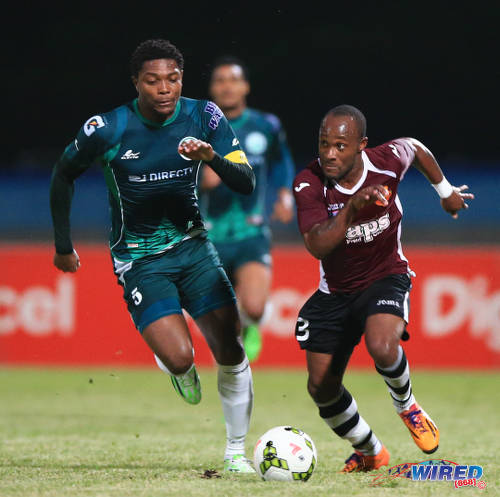 What is your target for 2015?
To win the CFU and become the Caribbean champion.
What is your ambition in the game?
To secure a regular spot on the national senior team and to return to playing (professionally in Europe).
Which team would you consider to be your greatest challenge for the CFU?
I have limited knowledge of the teams but I would have to say I think our toughest challenge would be Central FC.
If you weren't playing football, what would you be doing?
I would be in business in some form, because I liked it while I was in school. But I definitely intend to make my football (career) my business. No other options at the moment.
Do you have any words of inspiration/support for upcoming athletes in this field?
Remain humble and always work hard.  The best thing you could do as a footballer or a sportsman or as a man in general is to take advice.  Listen to what people tell you because it could help you in the long run.