Former Defence Force coach and Trinidad and Tobago international goalkeeper Ross Russell was unveiled today as the new "Women Soca Warriors" head coach.
Russell, who left the army earlier this year, will lead the National Women's Senior Team into the Toronto 2015 Pan American Games and the Rio 2016 Olympic qualifying competition.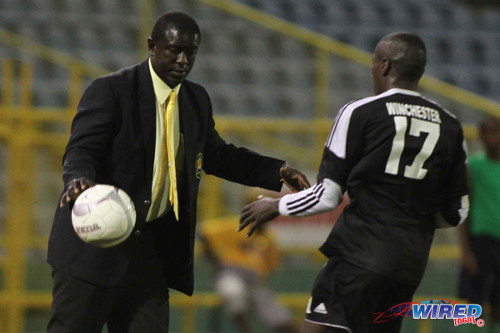 The two-time Pro League champion coach is only guaranteed five months at the helm, though, as, according to Trinidad and Tobago Football Association (TTFA) technical committee director Richard Quan Chan, his post will be reviewed again in September.
TTFA president Raymond Tim Kee has made it clear that he hopes to return to American coach Randy Waldrum, who coached the Women Warriors last year but was unavailable for the Pan Am Games.
Russell will aspire to banish memories of his last spell as an international head coach when his National Men's Under-20 Team finished bottom of a four-team Caribbean group that included Haiti, Puerto Rico and Curaçao in 2012.

"We thought that, even with all the struggles we faced, we could come together three weeks before this tournament and get through," said Russell, after the junior Warriors were eliminated. "But when I heard what the other teams had in their preparation, I knew we would be in some problems…"
Six months later, Russell led Defence Force to its second Pro League title in three years and it is this form that the TTFA would hope that he brings to his new post.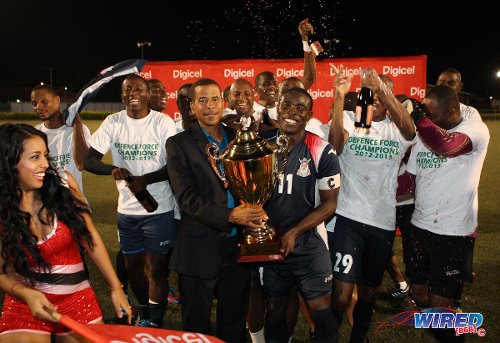 St Ann's Rangers women's coach Jason Spence, who has run sessions for the National Women's Senior and Under-20 Teams for the past month, will take the helm of the Under-20 ladies.
No assistant coaches have been announced for either team and those appointments are due to be made after recommendations from the head coaches.
Ken Elie, a former national youth team coach, was also appointed as Trinidad and Tobago National Men's Under-15 Team coach.
Elie ran his own coaching school while he had a brief stint with North East Stars in 2008. Memorably, Elie led WASA to the TTFA FA Trophy title in 2006, which is the only occasion in this millennium that a lower league team won the country's oldest cup competition.