There were six trophies at stake in Trinidad and Tobago's top flight this season but DIRECTV W Connection and Central FC were not into sharing. Connection grabbed four while Central pocketed the other two.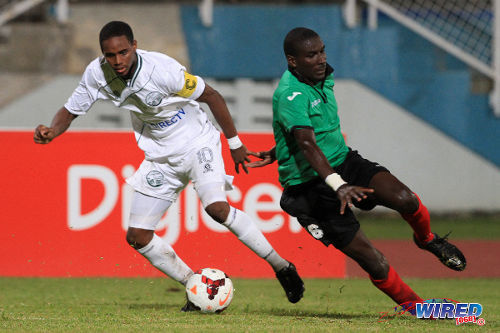 Similarly, the two Couva-based clubs hogged much of the space in the second Wired868 All Star team.
Last week, Connection's 19-year-old right back Alvin Jones picked up the Wired868 Young Player of the Year award, which comes with a courtesy dinner treat at Ruby Tuesday.
Let us examine Wired868's picks for the top senior Pro League performer this season:
Goalkeeper: Jan-Michael Williams (Central FC)

Williams again stands out as much for his competence as for his leadership qualities and personality. Central could not have done it without him.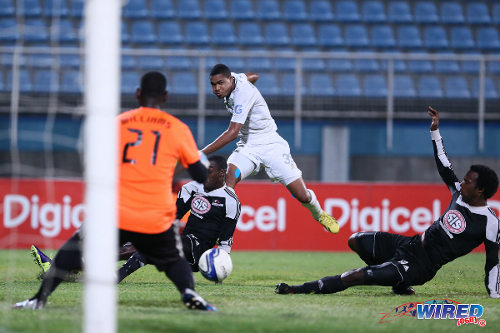 Right back: Alvin Jones (W Connection)
His enthusiastic overlapping runs, booming right foot shot and tiger-ish defending were vital in Connection's million dollar Pro League chase. He is one for the future; but he might be one for the present too.
Central defence: Daneil Cyrus (W Connection)
Cyrus had a troubled season with breaks for trials, personal grief with his ailing grandmom and a suspension for minor league football. He even skipped two international fixtures after missing a flight to Saudi Arabia.
When he does get on to the field, though, Cyrus is the best defender in the country and his departure to Vietnam is a loss to the Pro League.
Central defence: Andre Ettienne (Point Fortin Civic)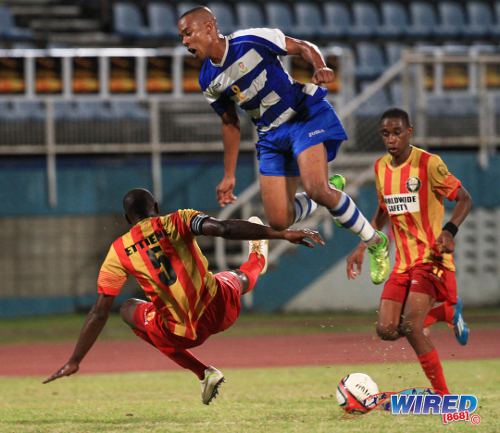 There were probably relieved sighs by strikers all over the country when Ettienne missed a few weeks of action this season. Fast, tall and aggressive, the Point Fortin defender is a throwback to no-nonsense defenders like Marvin Andrews and Dexter Francis; after 90 minutes with Ettienne, you know you were in a game.
Left back: Kurt Frederick (W Connection)
When Frederick pops up in the final third, you know you are in trouble; and he shows up there often. The swashbuckling St Lucian defender was almost unrivalled in his mastery of the left flank.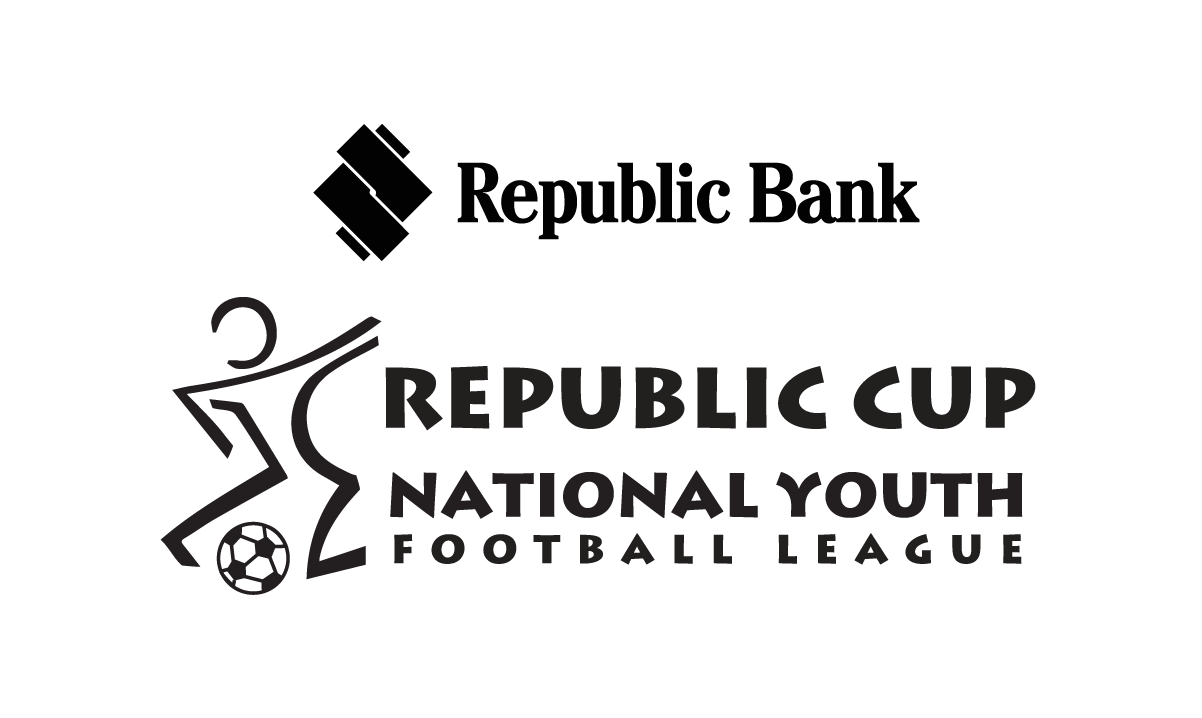 Midfield anchor: Gerard Williams (W Connection)
It is easier to destroy than create. All the same, Williams, a St Kitts and Nevis international, has turned destruction into an artform. His levels of consistency, stamina and tactical discipline were eye-catching and few playmakers in the local game are capable of getting the better of him.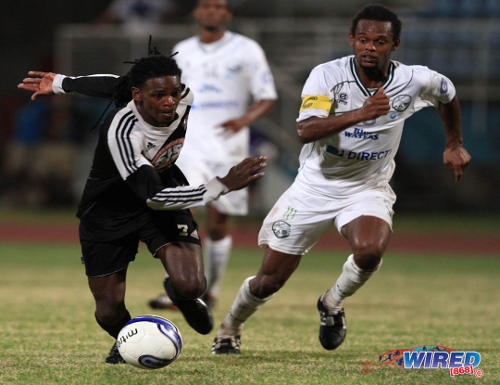 Wired868 has selected Williams as its Player of the Year and popular restaurant, Ruby Tuesday, has agreed to reward him with a meal fit for a king.
Right midfield: Jason Marcano (Central FC)
In truth, there has been a shortage of proper wing play in the Pro League this season. Marcano gets in ahead of North East Stars' Kennedy Hinkson for his crucial goals, earlier this year, that eventually helped Central to its first Caribbean Club Championship berth.
"Nelly" can be erratic; but he is a handful when he is on song.
Central midfield: Marvin Oliver (Central FC)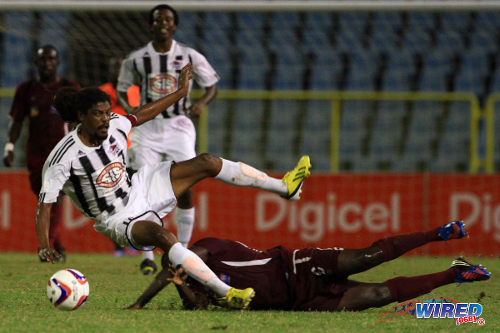 At 38, Oliver is old enough to be Alvin Jones' father. He remains the "big daddy" of the Pro League though. Mister "Pass and Move" is invariably behind most of Central's best attacking moves and he was as good as ever this year.
Left midfield: Joevin Jones (W Connection)
Joevin was as good as he was last season, which is saying something. And yet we feel he can be even better. He can pass, shoot, dribble and tackle; in short, he will be as good as he wants to be. So we hope he aims high.
Second striker: Marcus Joseph (Point Fortin Civic)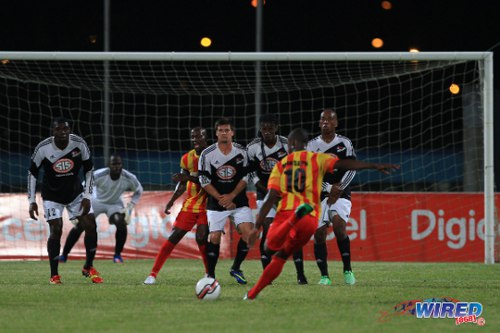 Joseph has a good claim to have been the Pro League's outstanding player this season. After a decent start in a variety of midfield roles, he came alive when pushed upfront alongside veteran Andre Toussaint.
He is a lively runner with a deceptive change of pace; but it is when he uncocks that left boot that you really sit up. Lionel Messi might have the most cultured left foot on the field when Trinidad and Tobago meets Argentina; but Marcus Joseph will have the most violent one.
Striker: Willis Plaza (Central FC)
Plaza caresses the ball as if he were wearing gloves on his feet; he can strike the ball with either boot and is as crafty as they come in the local game. At 26, he is nearing the peak of his powers and might be the bridge between the 29-year-old Kenwyne Jones and the 22-year-old Shahdon Winchester, who are the present and the future respectively.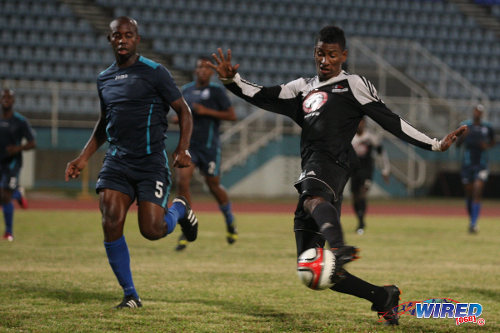 It was not easy to select an XI and the following players have every right to be annoyed to have missed out a first team spot:
Cleon John (North East Stars): He is not the flashiest; but he rarely makes errors and organised the best defensive unit in the Pro League.
Joao Ananias (W Connection): The first Brazil first division player to participate in the Pro League and the right back offered a wonderful internship to Alvin Jones during his six-month loan spell.
Yohance Marshall (Central FC): An intelligent reader of the game and unflappable under pressure.
Curtis Gonzales (Defence Force): Combative, intelligent and ruthless; the Pro League's answer to Roy Keane.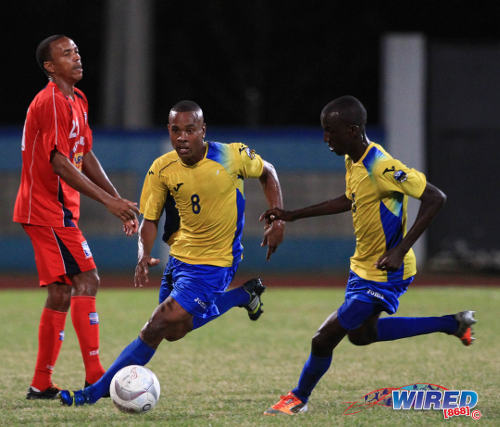 Kennedy Hinkson (North East Stars): He played everywhere but in goal and central defence and he excelled in every role he played.
Densill Theobald (Caledonia AIA): His passing and leadership qualities are as valuable as ever and he even added a couple goals for good measure this season.
Akeem Redhead (Point Fortin Civic): We are not sure what the best role for this versatile, teenaged midfielder is yet; but we are pretty sure he is going places.
Josimar Belgrave (Defence Force): He was "Mister Clutch" for Defence Force near the finish line; a solid, unpretentious attacking midfielder with an eye for goal.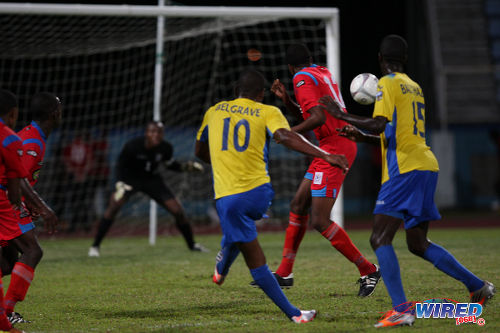 Trevin Caesar (North East Stars): Probably the most dangerous striker in the Pro League; Caesar was a one-man wrecking crew with his pace, low centre of gravity and fierce shooting from around the opposing penalty box.
Editor's Note: What Pro League players caught your eye? Let us know. Also click HERE for our Young Players of the Season and look out for our upcoming Photos of the Season!