DIRECTV W Connection right back and former Trinidad and Tobago under-20 defender Alvin Jones is keen to succeed as a footballer to provide a better life for his family and himself in the future.
Jones was born into a football family. His father and former "Strike Squad" left back Kelvin Jones taught him the basics of the game while his elder brothers, Marvin Jones and Joevin Jones, play professionally for Defence Force and MLS club Chicago Fire respectively.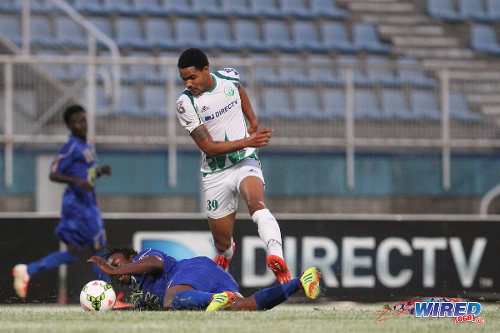 The brothers support each other by taking time to evaluate the other's performances and improve themselves as footballers.
There is also a special uncle that is never far from Jones' heart too. Richard Theodore, a defender for Trinidad and Tobago's 1991 World Youth Cup team, died after a tragic accident in his hometown over a decade ago.
Jones said Theodore had a profound influence on his life and football endeavours and left a mark in more ways than one.

"I have a tattoo located from my chest to my shoulder of an eagle holding a scroll with the words 'R.I.P Richard 16' in remembrance of my uncle Richard Theodore," said Jones.
Jones is in his first full season for Connection and he admitted that he hoped to see more people come out to support Pro League matches. Regardless, he revealed that his goal for 2014 is to represent his country at the senior international level.
Here are some more things that you may not know about Mister Jones: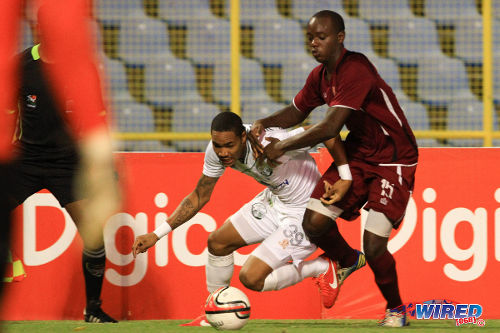 Name: Alvin Jones
Date of birth: 9 July 1994
Position: Centre back or right back
Number: 39
Former schools: Carenage Primary/ Mucurapo Secondary
Favourite food:  Fish and dumpling
Favourite team: Arsenal
Favourite player: My brother Joevin Jones
How would you describe yourself?
I would describe myself as happy but aggressive at times.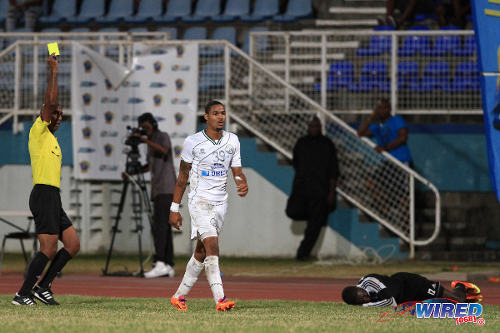 What do you like to do in your free time?
I spend time with my family and friends.
Do you like to play any other sports besides football?
I love football but I like to play cricket as well.
What was your best moment in football so far? And your worst?
My best moment in football was when I represented Trinidad and Tobago at the FIFA Under-20 World Cup qualifiers. However, my worst moment was when the team did not qualify for the semifinals.
If you weren't a footballer, what profession would you prefer?
I would prefer to be a swimmer or fisherman.
What makes you stand out as a player?
My physical strength as a player and my ability to think ahead in my games allows me to stand out from others.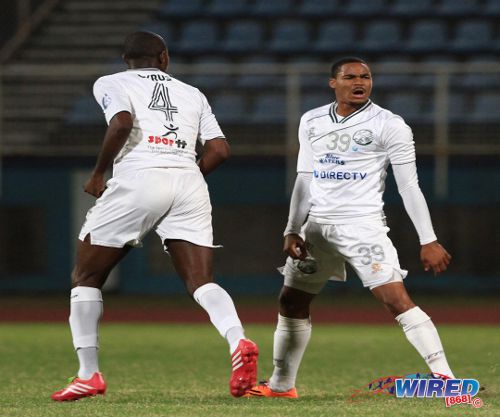 Who were your most important coach/coaches?
Selris Figaro at Coaching School and Stuart Charles-Fevrier at W Connection.
What is your target for 2014?
I want to represent my country's senior national football team.