It is too early to say that the Pro League title race was re-opened but there was certainly a rumble at the top of the table last night as second placed Central FC clobbered league leader DIRECTV W Connection 3-0 at the Ato Boldon Stadium in Couva.
Three goals in ten astonishing minutes during the first half proved insurmountable for Connection even though the "Savonetta Boys" had a numerical advantage for close to 50 minutes after notoriously card-happy referee Rodphin Harris showed a controversial red card to Central midfielder and "Soca Warrior" Ataullah Guerra.
Earlier at the same venue yesterday, North East Stars edged San Juan Jabloteh 1-0 to move within five points of Connection after another clinical Trevin Caesar goal.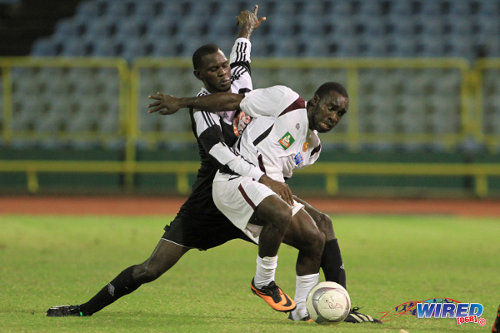 Stars midfielder Kaashif Thomas whipped a cross into the penalty area from the right flank that found Caesar criminally unmarked between Jabloteh defenders Dwane Smith and Kareem Smith. And Caesar's firm header into the corner gave Jabloteh goalkeeper Shane Mattis no chance.
Jean-Luc Rochford threatened from set pieces while Jabloteh captain Kerry Baptiste, restored after a lengthy period on the sidelines, had one hopeful penalty shout out after a collision with opposing defender Elijah Manners. But Stars were worth the three points in the end.

Notably, referee Cecile Hinds produced a near impeccable performance She was attentive enough to get the little decisions right, which win the trust of the players; and secure enough to not view every trace of emotion from players as personal insults.
The local team desperately needs similar improvement from its officials as evidence from yesterday's second game when Harris, a soldier by profession, again displayed his squeamish view of discipline and dissent with two soft bookings to Guerra after non-malicious attempts to win the ball. The second card was apparently handed out after the international playmaker questioned Harris' decision.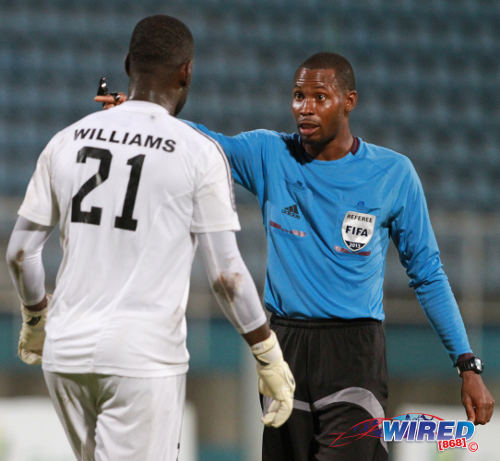 Central coach Terry Fenwick moaned in the past about being targeted by officials and, on Wired868's Facebook forum, he pointedly wondered whether Connection benefited from its owner David John Williams' status within the local game.
In the eight meetings between the clubs since Fenwick joined the "Couva Sharks", there have been five red cards and all were flashed at Central employees.
But Connection had reason to be aggrieved yesterday too as Harris also showed a soft caution to Connection defender Mekeil Williams after a challenge on Central attacker Dwight Quintero while the decision to overrule a second half time item from substitute Dimitrie Apai was, arguably, marginal.
"One thing about the officiating is that it has been consistently poor throughout the season," said Central managing director Brent Sancho. "I think every club owner would say that… You just cannot tell what you will get on any day and the sad thing is that it often decides the result of the game."
Officiating apart, there was much to appreciate from last night's cracking Pro League derby.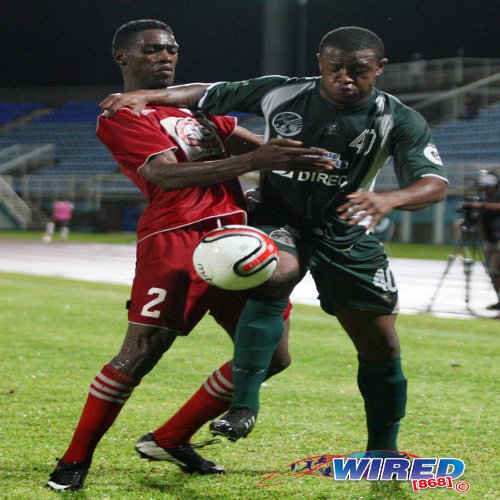 The opening whistle was the cue for Central's tassa section to let rip and the pulsating rhythm section mirrored a fast, keen contest on the field.
Within seconds, Connection had a chance at goal as Hashim Arcia slipped the ball into Shahdon Winchester's path and his shot squirmed under the body of Central custodian Jan-Michael Williams and needed to be cleared by defender Yohance Marshall.
There was no love lost on the field. Central midfielder Jason Marcano slapped away the hand of Connection right back Alvin Jones in the seventh minute after the teenager barged into him near the touchline. Six minutes later, Central midfielder Darren Mitchell limped out of the match after failing to recover from a biting Winchester tackle.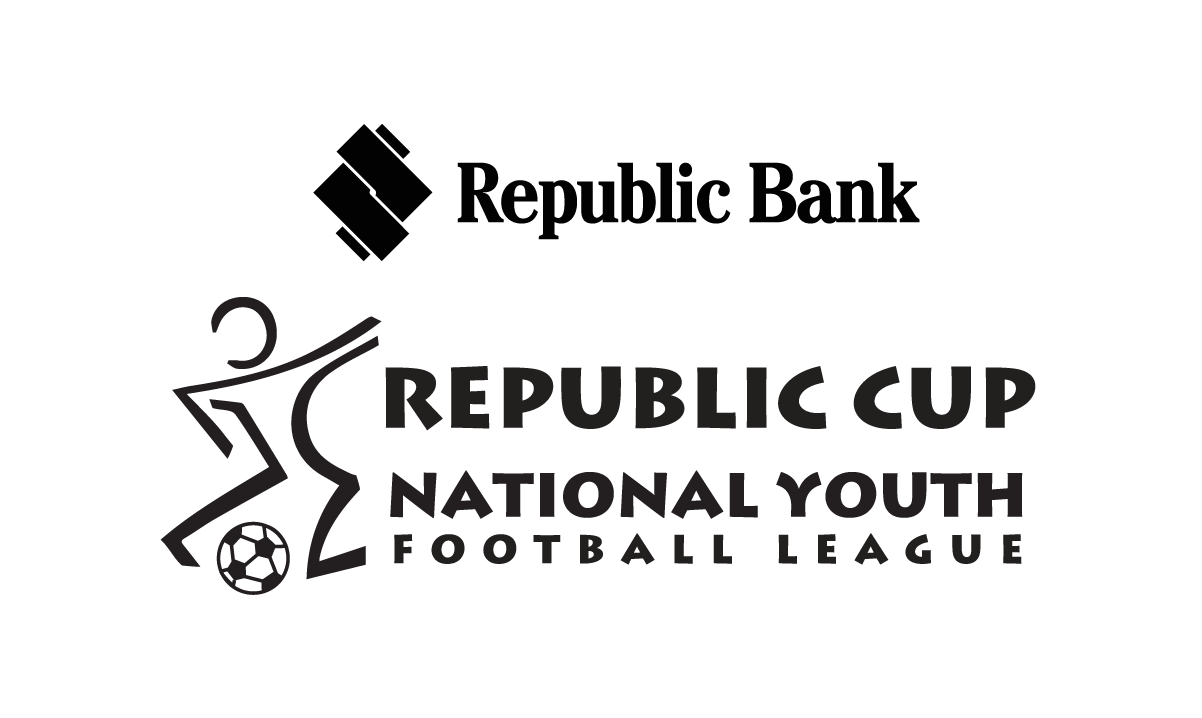 Fenwick ignored midfield substitutes Leston Paul and Sean De Silva and replaced Mitchell with forward Quintero instead. Central has preferred a five-man midfield for much of this season; but, against the country's most dominant club team, the Englishman decided to use three forwards ahead of an attack-minded midfield trio of Guerra, Marcano and captain Marvin Oliver as the Sharks pressed high up the field.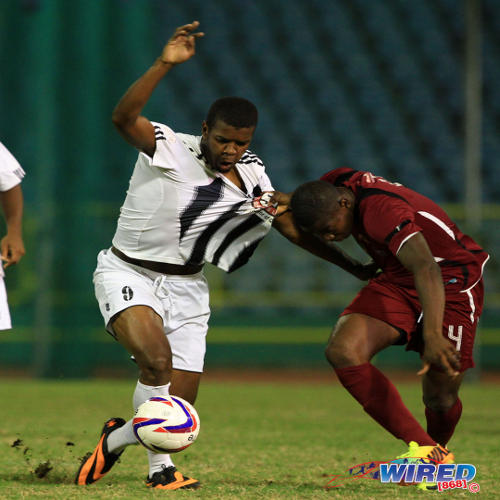 And fortune favoured the brave.
In the 19th minute, Quintero was bundled over near the opposing box and Oliver made the most of the opportunity with a brilliant curling free kick that climbed over the wall before dipping to the left of outstretched Connection goalkeeper Jelani Archibald.
Connection had not shaken off the shock of Oliver's spectacular opener when, a minute later, Guerra put Central further ahead with a hopeful first time effort from outside the area that kissed the far post before dribbling over the goalline.
Winchester, who was Connection's liveliest player on the night, came a foot from halving the deficit in the 29th minute as he burst into space inside the right channel but drove into the side netting. But, within seconds, Central was celebrating again as Williams (M) inexplicably fumbled a left side Marcano cross and Willis Plaza hooked the loose ball past a stunned Archibald for a third goal.
Connection was on the ropes. But Harris, arguably inadvertently, relieved some pressure with a controversial red card to Guerra; and, at halftime, it was the team leading 3-0 that was enraged. Oliver, who was booked for protesting, tore off his jersey and Plaza did likewise while Fenwick gesticulated angrily at the fourth official and the opposing bench.
Connection coach Stuart Charles-Fevrier introduced the speedy Surinamese attacking pair of Stefano Rijssel and Apai at the start of the second half and both had already scored vital league goals against Central this season.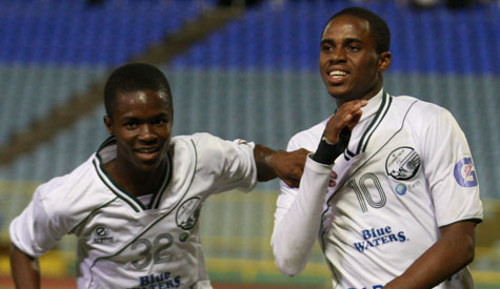 But Central was resolute as Fenwick's ten players spread only as far as the width of the penalty box and essentially stifled the Connection offence.
Apai thought he had pulled a goal back when he met Joevin Jones's through ball with a neat clipped finish over Williams (JM) but Harris whistled for offside. And, in the 87th minute, Winchester got behind Central full back Jamal Jack and also lifted the ball over the opposing goalkeeper only for the alert Marshall to again make a vital clearance.
Remarkably, Central should have scored a fourth too as Rundell Winchester released Quintero but the former national under-20 striker wasted the opportunity with a heavy touch that rolled straight to the exposed Archibald.
Three goals were enough to make a statement of intent at the top of the standings though.
"I don't know how to describe that game," said Fevrier, who had not lost a league game to Central in their five previous clashes. "Apart from the free kick, the other goals came from nothing. It was just a freaky kind of game to me.
"But I guess the end result was the most important thing and Central won it and so all credit to them."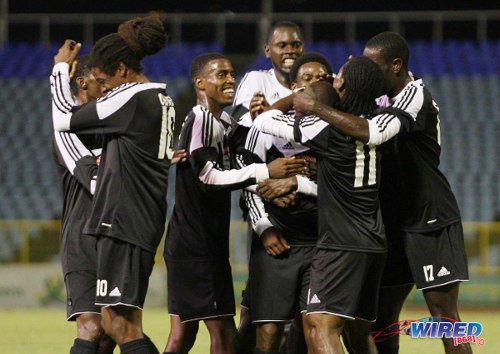 Sancho, who turned 37 on Thursday, said the empathetic result was testament to how far the Sharks have come after being formed just a year and a half ago. Their last league clash ended 2-2 after Apai scored six minutes into stoppage time and after a controversial penalty converted by Jones (J).
"It shows that we have covered some good ground in the short time that we have been around," said Sancho. "Obviously W Connection is a powerhouse in local football and to win the game like that is significant to us… Connection still has a five point lead but there are still six or seven games remaining and that is a long time in football.
"I think from a fan's perspective it really is exciting stuff because the league is so competitive this season and I think there will be more twists and turns."
Fevrier admitted that last night's loss was a blow to Connection's title aspirations although his club remains strong favourites.
"Every game we lose gives more confidence to the teams that are chasing us and puts us under pressure." he said. "But what is good for us is everything is still in our hands and we don't have to depend on anyone else."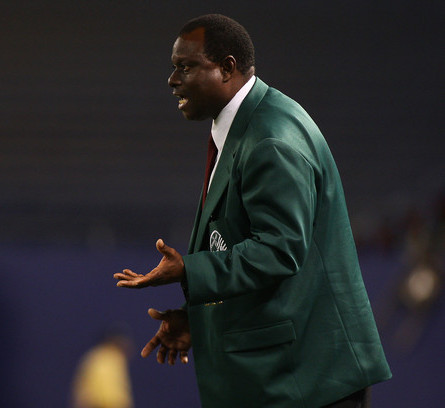 The lead could possibly shrink to just two points before Connection faces Jabloteh next Tuesday night if Point Fortin Civic manages wins over Defence Force and St Ann's Rangers on Sunday afternoon and Tuesday evening respectively.
(Teams)
Central FC (4-3-3): 21.Jan-Michael Williams (GK); 12.Jamal Jack, 2.Elton John, 50.Yohance Marshall, 3.Keion Goodridge; 10.Marvin Oliver (captain), 11.Darren Mitchell (9.Dwight Quintero 13 [24.Akeem Benjamin 89]), 45.Ataullah Guerra; 7.Jason Marcano, 1.Willis Plaza, 17.Rundell Winchester (6.Leston Paul 76).
Unused substitutes: 25.Javon Sample (GK), 4.Sean De Silva, 15.Kaydion Gabriel, 22.Keon Trim.
Coach: Terry Fenwick
W Connection (4-2-1-3): 18.Julani Archibald (GK); 39.Alvin Jones, 4.Daneil Cyrus, 15.Mekeil Williams, 2.Kurt Frederick, 3.Gerard Williams (captain), 7.Silvio Spann (40.Jomal Williams 66); 10.Joevin Jones; 12.Jerrel Britto (20.Stefano Rijssel 46), 16.Shahdon Winchester, 14.Hashim Arcia (32.Dimitrie Apai 46).
Unused substitutes: 22.Aquelius Sylvester (GK), 13.Devaughn Elliot, 19.Joel Russell, 25.Christian Ocoro Viveros.
Coach: Stuart Charles-Fevrier
Referee: Rodphin Harris
Pro League results
(Fri 14 Mar)
North East Stars 1 (Trevin Caesar 18), San Juan Jabloteh 0 at Couva
Central FC 3 (Marvin Oliver 19, Ataullah Guerra 20, Willis Plaza 29), W Connection 0 at Couva
*–Red Card: Ataullah Guerra 44
(Sat 15 Mar)
Police 4 (Wendell Joseph 5, 51 pen, Jameel Perry 12, Akiba Peters 83), St Ann's Rangers 0 at Larry Gomes
Upcoming fixtures
(Sun May 16)
Defence Force vs Point Fortin Civic, 6 pm, Ato Boldon Stadium;
(Tue May 18)
St Ann's Rangers vs Point Fortin Civic, 6 pm, Ato Boldon Stadium;
W Connection vs San Juan Jabloteh, 8 pm; Ato Boldon Stadium.
[standings league_id=2 template=extend logo=true]