What does the FIFA World Cup mean to you?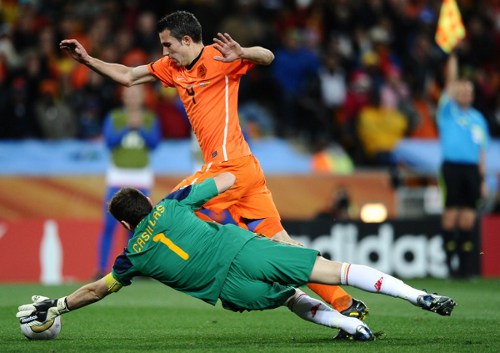 Wired868 asked some of our more illustrious football readers to share their memories of the greatest single sporting event on the planet. And we would like you to do the same.
There are three basic questions and, each week, we will take one answer from a different interviewee. So let's kick off week five:
My most vivid World Cup memory
Fazeer Mohammed is a renowned West Indies cricket commentator and Morning Edition host with TV6. But he was a football fan long before either job.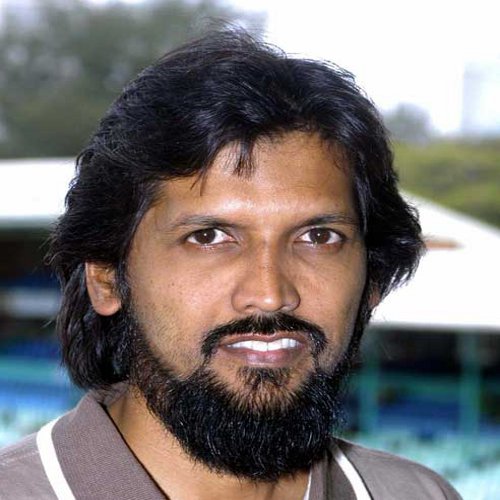 Mohammed, a longstanding Liverpool supporter, explains why one of the first sportsmen to warm his heart was not a suave West Indian batsman but actually a stocky Germany striker named Gerd "Der Bomber" Muller.
He picks up the tale:
My favourite memory was Gerd Muller scoring the winning goal for West Germany in the 1974 World Cup final against Holland in Munich.
This is all about sentiment and first impressions lasting. As a nine-year-old son of a sports fanatic, I was watching a "live" World Cup football for the first time; and, even then, was made aware of how big an occasion was a World Cup final.
My father was a huge fan of the Germans and especially Muller. And apparently, among his group of friends, he was the only one backing the home team against the hugely popular Dutchmen and their brilliant and inspiring captain Johann Cruyff.
So when Muller was able to turn on a five-cents piece and stroke the ball past the outstanding Holland goalkeeper Jan Jongbloed to put the Germans ahead 2-1 (the final score), just before halftime, my father leapt out his chair and jumped for joy.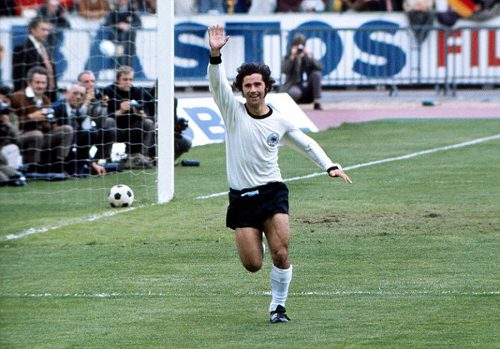 It is an image that stuck with me as reflecting his passion for sport and how big a deal World Cup football is.
Now that it is more than four years since he passed away, the memory is treasured even more.
My favourite World Cup team
Kelvin Jack spent close to a decade as a professional player in England and Scotland where he lined up with Scotland Premier League club Dundee and England League One outfit Gillingham. But his best moment, easily, came with the Trinidad and Tobago national team.
There might be a smidgen of bias when he selected his favourite team of all time; but who is going to argue with him? Cue drum roll: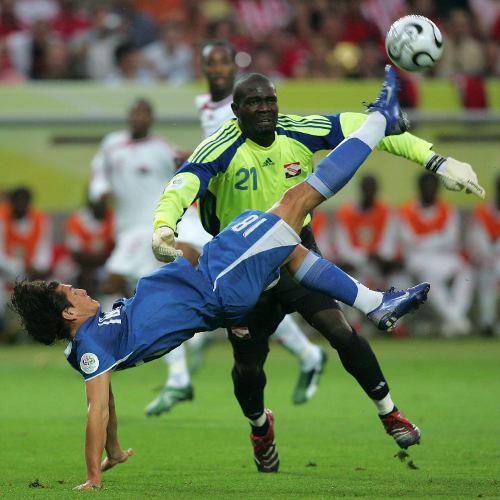 The Trinidad and Tobago 2006 World cup team is my all-time favourite team.
Just being able to qualify for the World Cup was a monumental achievement and we were like a family. Many of us played together in various age group teams and the group was quite disciplined and the work rate in training was insanely intense.
As a team, we dealt with the pressure remarkably well, especially when we played Bahrain in the playoffs and in our first group game against Sweden. Our achievement makes me emotional to this day because I don't think many people conceptualise the difficulty in qualifying for a World Cup.
There are strong teams in CONCACAF and somehow we managed to at least get to the playoffs.
My favourite all-time World Cup XI
David Nakhid was Trinidad and Tobago's first player to compete in UEFA's top club competition and a former CONCACAF Gold Cup all-star player, Caribbean MVP and national football captain.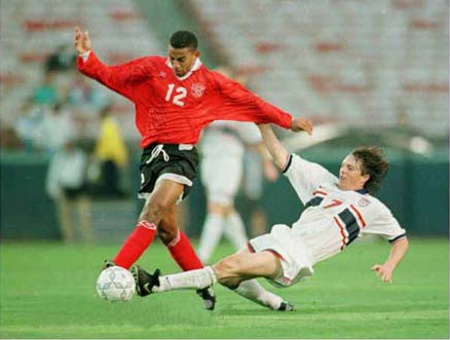 You don't get there by thinking in the box. So, as much as possible, we let him select his team in his own way:
My World Cup XI in a 4-4-2 formation—not my choice of system by any means; but Lasana's request—would start with Iker Casillas (Spain) in goal.
Casillas is capable of the big save at the critical moment and a leader from behind. He is also good with the ball at his feet, which he will need to be as this team will enjoy lots of ball possession.
Franz Beckenbauer (Germany) and Marius Trésor (France) start in central defence. The two complement each other with both of them intelligent on both sides of the ball. The "Kaiser's" penchant for joining the attack would leave Trésor providing the necessary cover for a very attacking team.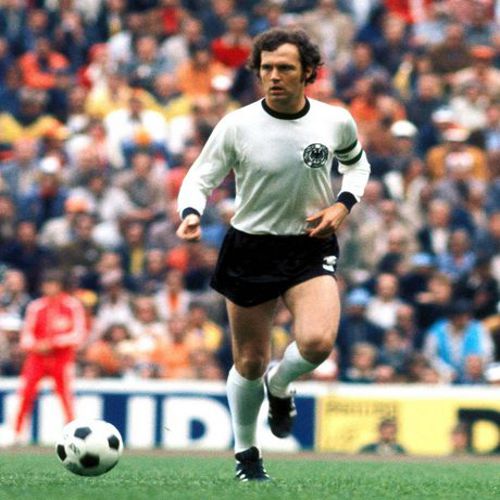 The right and left sided players coming out of defence would be Junior (Brazil) from the right and Branco (Brazil) from the left. Suffice it to say that when this team is in possession, we might possibly have 6 midfielders.
The four midfielders would be diamond-shaped with Socrates (Brazil) at the base of the diamond and Michel Platini (France) and Diego Maradona (Argentina) to the right and left in front of the "Doctor" and Zico (Brazil) at the head of the diamond behind the strikers.
Anybody who mistakenly thinks that a defensive midfielder is needed, would have to save that player for whatever team these guys will be playing against.
My strikers would be Johan Cruyff (Holland) and Pelé (Brazil). Cruyff is there because he is the most cerebral and tactically innovative player of all time; and with the technical capacities to match. (Click here for a 14 minute video of Johan Cruyff at his best)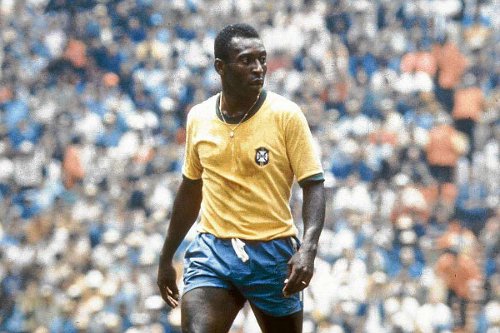 As for the incomparable Pelé, the undisputed King of football… I leave it up to Cruyff to describe him as only Cruyff can: "Pelé is the only player to have ever surpassed the boundaries of logic." Enough said.
World Cup quote of the day
I have to live up to my reputation and the best way to do it is to stay humble and always look to improve. I've been called greedy at times and I do love to dribble, but my first instinct is to think of the team. I never put myself first and my team-mates will confirm this.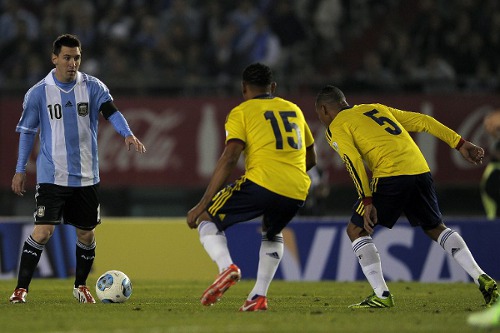 As a boy, my dream was to play with the ball, run with the ball, and score the perfect goal. You see goals on television that are close to perfect, but there is always another level of perfect and that is what we all want to find.
Lionel Messi, Argentina and Barcelona forward
Editor's Note: Who are your favourite XI World Cup players? Scroll down and let us know your thoughts; and the contributor who gets the most 'likes' for his/her selection on any Memory Lane story published in March will receive a prize from Wired868 at the end of the month. Stay tuned for more details.