It turns out that arguably the greatest batsman of all time is a below average MC.
Brian Lara, former Trinidad and Tobago and West Indies cricket legend, took the microphone at the "Yorke Beach Party" during the Carnival season, hopped around the stage like Courtney Walsh with a bat and turned up his bromance with ex-Manchester United and "Soca Warriors" World Cup captain Dwight Yorke to levels that might have made professional artist and amateur sex educator, LeRoy Clarke, blush and clutch his valuables.
But it was when Lara turned to announcing that he really started to flirt with danger. (See video here).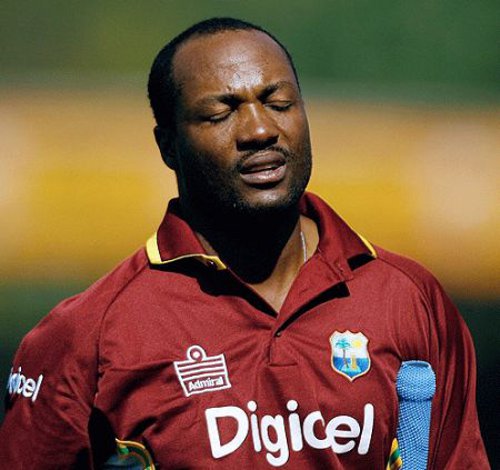 First, he introduced Yorke's old friend Ugo Ehiogu as "Hugo" and tried to convince patrons that Ehiogu and Yorke united as impoverished teammates at Aston Villa:
"They were poor guys. Poor. They were living in a little three bedroom apartment…"
Lara clearly wasn't reading the pitch well. In Trinidad and Tobago, two young single men in a three-bedroom apartment is pretty close to heaven.
But Lara's profanity-laced innings as MC would best be remembered for his attempted tickle down leg-side when he introduced his girlfriend, 24-year-old Miss Scotland Jamey Bowers, as: "She's not very important but this is my girlfriend…"
Bunji Garlin, who was on stage at the time, disappeared to the boundary; just in case his wife, Fay-Ann, took umbrage and decided to "Miss Behave." A vociferous female patron picked up the injudicious stroke straight away and began heckling and, as the video went viral, the jeering grew in intensity on the social media.
Mr Live Wire immediately wrote about the faux pas under the headline: "Drunk man embarrasses himself and girlfriend at Carnival party." It got no hits.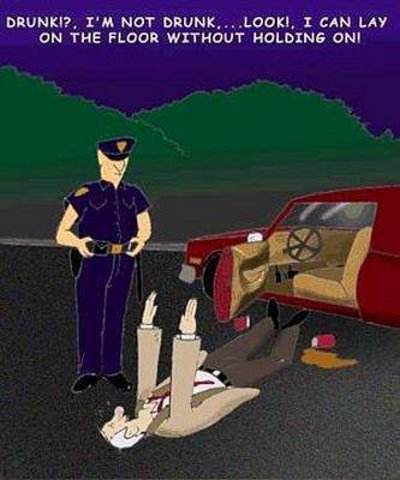 But, when "drunk man" was substituted with "Lara", the moral rage flew at a level not seen since former beauty queen and Project Runway winner Anya Ayoung-Chee's stolen personal videos became a hotter topic than the Piarco Airport Scandal.
Mr Live Wire has a suggestion: Search for "Brian Lara cricket" on YouTube, remember what he is famous for and calm down; he is cricket's world record holder not the CEO at Toastmasters. Miss Scotland has probably already received her "Kobe Bryant-esque" apology gift too.
Less well publicised but more likely to raise international eyebrows was Lara's warm welcome for Dr Conrad Murray, who was convicted two years ago for the involuntary manslaughter of late global pop star, Michael Jackson. (See video here).
"This is one of our own, this is a Trinbagonian and we love him," said Lara, who once banned Australian cricketer Ian Healy from the West Indian dressing room for claiming an illegal catch. "(This is a) a great human being!"
Murray, a Grenada-born doctor and former Trini resident who claimed to have more lovers than Yorke, Lara and Tiger Woods put together, responded with: "I love you, Trinidad and Tobago… I thank you for your support your love and encouragement."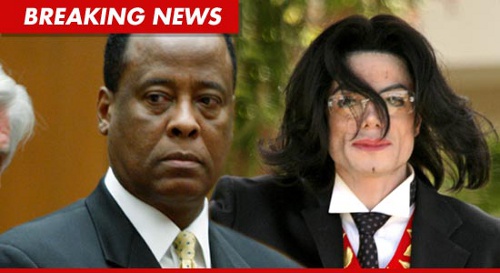 He probably then wandered off stage to offer Miss Scotland a shoulder to cry on.
Dodgy doctors are probably not what Trinidad and Tobago had in mind when Lara was asked to use his celebrity to put the two-island republic on the map. We have quite enough of those, Prince.
So, to be clear, Lara did not do himself any favours as a potential future MC and he probably blew his chances as a possible Minister of Tourism too.
But Health Minister Dr Fuad Khan might have found his new head recruitment officer.
Editor's Note: Who do you think should have a greater responsibility to impeccable public behaviour? Star athletes, entertainers, politicians, corporate juggernauts or noone at all? Let us know what you think in our Comments section below.