What does the FIFA World Cup mean to you?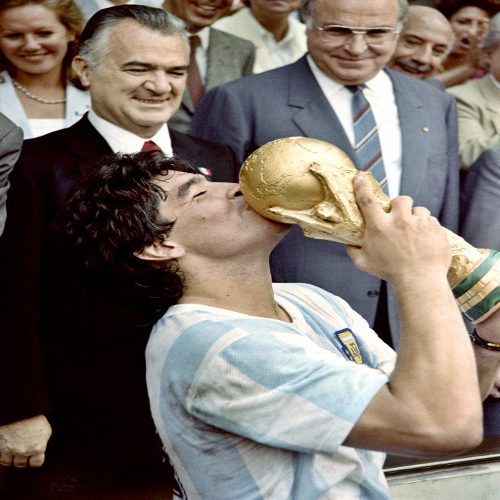 Wired868 asked some of our more illustrious football readers to share their memories of the greatest single sporting event on the planet. And we would like you to do the same.
There are three basic questions and, each week, we will take one answer from a different interviewee. So let's kick off week four:
My most vivid World Cup memory
Central FC coach and ex-England World Cup defender Terry Fenwick is the product of a coal mining town just south of Sunderland; he is as tough as nails and not afraid to get his hands dirty.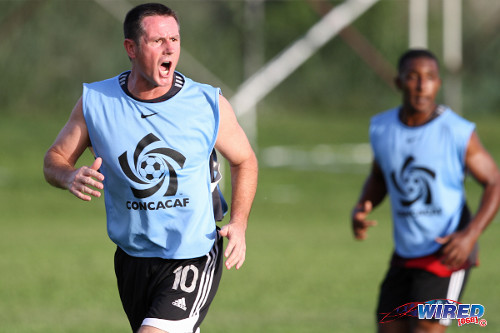 Today, he shares a tale of when he met a pint-sized Argentine football who lacked none of his courage and was technically better than anything he had ever seen:
I won't call it my favourite World Cup moment but this one is certainly my most vivid memory. It was about 45 minutes before kick off against Argentina in the World Cup quarterfinal and Bobby Robson came to give me a briefing about facing Diego Maradona.
He said: 'Not to worry about him Terry; he is only a small lad and he has only got one foot!'
I can laugh about it now but it was years before I could see the funny side after being held responsible for the greatest goal of all time.
I had never played against Maradona before (that day) and I don't think anyone in the team had. England was on a six-year ban from European football at that point. We all recognised he was a great player and I was expecting a man to man job to mark him because that is what I was good at. But it didn't happen like that at all.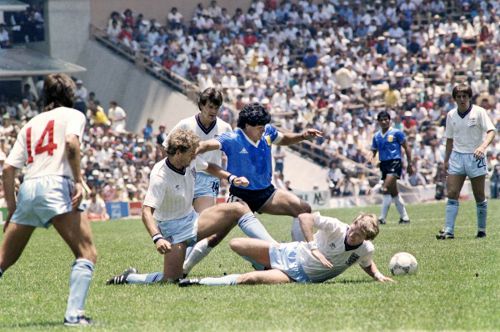 Bobby never brought him up in team meetings and we went out with the usual 4-4-2 system. Forty-five minutes before kick off, Bobby told me that he was small and only had one foot and that was it.
(Maradona) was very small but he was as wide as he was tall. He was a strong bastard.
What I was in awe of is he wanted the ball all the time. It didn't matter how tight or crowded the area was or where on the pitch it was or how physical we were or the occasion or any of that; he wanted the ball every time and he was fearless and so full of confidence.
I had never come up against someone like that in my life. He was on a different planet to us and I think he was the difference between the two teams. I thought we actually had a better eleven than Argentina. But they had him.
Those two goals were unbelievable for different reasons.
For the "Hand of god", I think everyone was in shock as to how could that happen in a World Cup game. I remember watching the referee looking at the linesman who was looking back at him and both seemed to be waiting on the other to make the decision. (Peter) Shilton was shocked. I ran past all my teammates chasing after the referee and demonstrating that it was a hand ball but I was the only one.
We were literally still in shock when the second goal happened five minutes later. Although it was a great goal, I think we were still recovering from the "Hand of god" goal. Samson was out of position, 'Butch' was running all over the place and we were stretched.
I could have taken him down but I was already on a yellow card and I felt, if I had, that would have been a red and we would have had no chance to come back into the game (with ten players). And remember we did get a goal back after that and had two good chances to score an equaliser.
I felt we could have gone on to win the World Cup if we had only gotten past (Maradona).
My favourite World Cup team
Former "Strike Squad" and Boavista (Portugal) striker Leonson Lewis was one of the standouts in a golden era for Trinidad and Tobago football with his pace and clever finishing ability.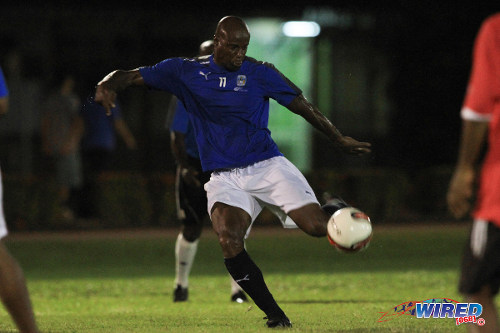 And he attributed much of his enthusiasm for the game to an extraordinary Brazil team:
My favourite team of all time is the Brazil (1982) team of Eder, Falcao, Socrates, Zico, Junior and Paolo Isidoro. I really enjoyed the individual skills of that team and the special understanding that they had of each other.
I was on the national youth team at the time and the players would ask me to commentate on the games because I knew all the players' names.
At the time, I was playing with guys like Russell Sutton, Hutson Charles, Andrew Ali, Sean Walkes, Dexter Sandy, Quinton Thomas, Jerry Moe and Sean Legendre… We would come to training and try to do the backheel pass like Socrates and so on and it was such a happy time for me.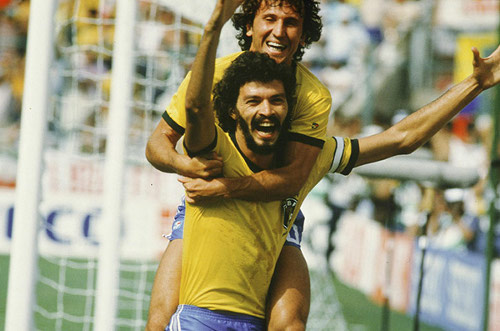 Even the commentary of games with that Brazil team inspired us.
'We can play and we can all finish; the positions really don't matter…'
I was a real Brazilian football fan at the time along with my dad. But then Maradona came along and the arguments started…
My favourite all-time World Cup XI
Trinidad and Tobago head coach Stephen Hart did not much appreciate Wired868 pigeon-holing him into a 4-4-2 formation.
But he was happy to share his thoughts on the top players of all time. And we graciously allowed him a tactical tweak as he set up his squad in a diamond midfield shape.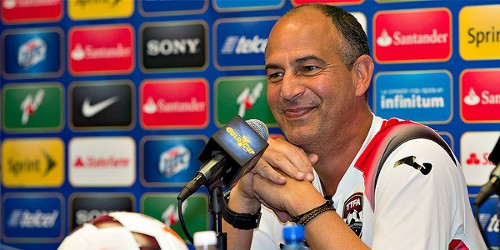 Don't tell Lewis; but there were no Brazilians in Hart's engine room:
Gordon Banks (Goalkeeper/ England)
He was so intimidating with his spectacular saves that strikers were afraid to shoot. If you managed to get past that defence, then there was Banks.
Cafu (Right back/ Brazil)
The man with two hearts. He could run all day and deliver great crosses from the right. He forced opposing attackers to play defensively, thus nullifying their effectiveness completely.
Franz Beckenbauer (Defender/ Germany)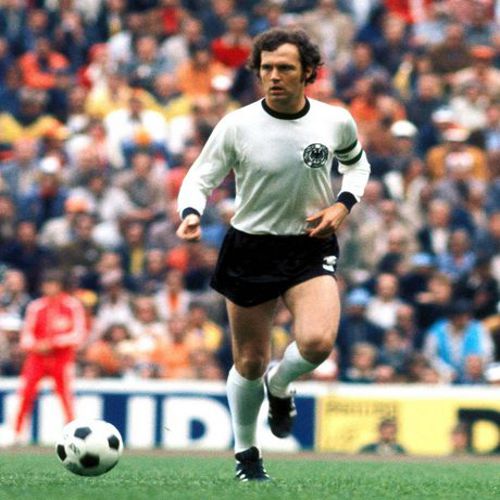 No explanation needed. After all, he was "Der Kaizer."
Gaetano Scirea (Defender/ Italy)
He had an exceptional ability to read the game and organize a defense. He was comfortable on the ball too and could be mean when needed.
Andreas Brehme (Left back/ Germany)
He was a solid defender who would come forward into the attack at the right moment. He was completely two footed, one of the best crossers of the ball ever and he scored goals.
Lothar Matthaus (Midfield anchor/ Germany)
He was a ball winner who could pass short and long, penetrate from deep and shoot from distance.
Zinedine Zidane (Midfielder/ France)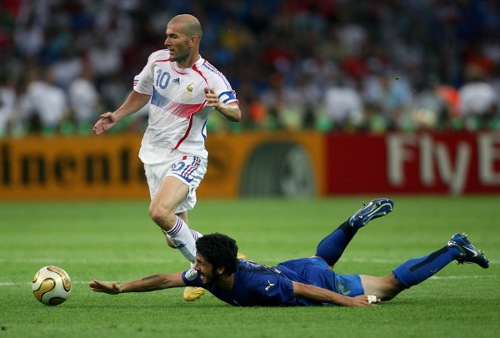 'Zizou' was simply one of the most balanced midfielders to play the game. He was two footed with vision, he could deliver the final pass and he was good in the air. He was fantastic to watch. (And we can prove it. Click here for 10 minutes well spent with the wizardry of Zinedine Zidane).
Johan Cruyff (Midfielder/ Holland)
He was a natural coach and leader. Cruyff was blessed with pace, two footed, could play in any position, created and scored goals and was comfortable in wide areas with his exceptional crossing ability.
Diego Maradona (Midfield playmaker/ Argentina)
Maradona had vision, penetration, goal scoring and dead ball specialty.
Ronaldo (Striker/ Brazil)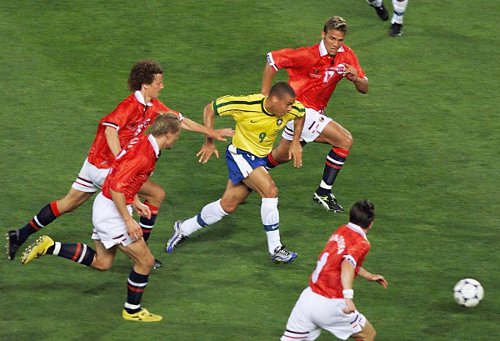 Ronaldo was a destructive player who penetrated at will with pace and dribbling ability. And, of course, he scored goals.
Pelé (Striker/ Brazil)
Pelé had the same destructive gifts as Ronaldo. But he had the added ability of being very creative from the left and right flanks and was deadly in the air.
World Cup Quotes of the Day
Diego Maradona was always the best player in every match he played; the most efficient of the artistic players and the most artistic of the efficient ones. He never made a play or move that didn't make sense for the team…
As far as I can remember he never did anything only for its artistic value; he always put it all to the service of the team's efficiency, and when he had to take on responsibilities—personal responsibilities as the leader of the team—fractured, injured, under enormous physical constraints like for example in Italy, he did it.
Victor Hugo Morales, legendary Uruguay commentator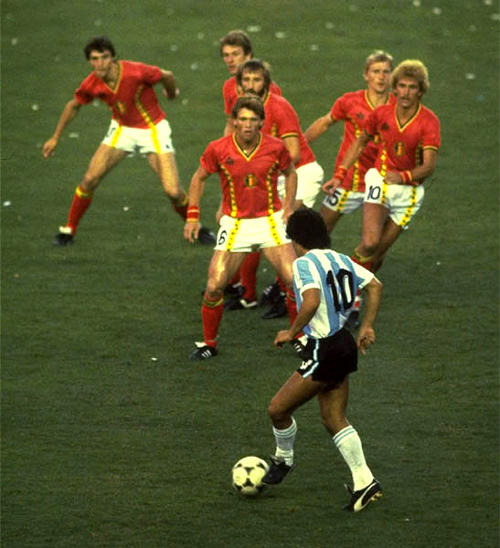 (Diego) Maradona's team-mates of old say how very reassuring it would be to line up with him and sense that opponents were afraid, even before exiting the tunnel. How he played like he had eyes on the back of his neck and was always alert and ready to return any pass, perfectly.
Marcelo Mora y Araujo, UK Guardian
Editor's Note: So what do you think about the recollections of Fenwick, Lewis and Hart? And what are your fondest memories and players? Scroll down and leave a comment to let us know.

Or click here for the third installment of our World Cup Memory Lane.