Twenty one year old Suriname and DIRECTV W Connection winger Stefano Rijssel was selected in the third round of the United States Major League Soccer (MLS) SuperDraft yesterday and will spend the next weeks in pre-season training with the Seattle Sounders.
Rijssel caught the attention of the scouts at the inaugural Caribbean Combine in Antigua, earlier this month, and was one of two Caribbean players invited to the subsequent MLS Pro Combine in Florida along with 18-year-old Curacao midfielder Quinton Christina. Seattle then decided to take a gamble on the quick, combative Pro League winger.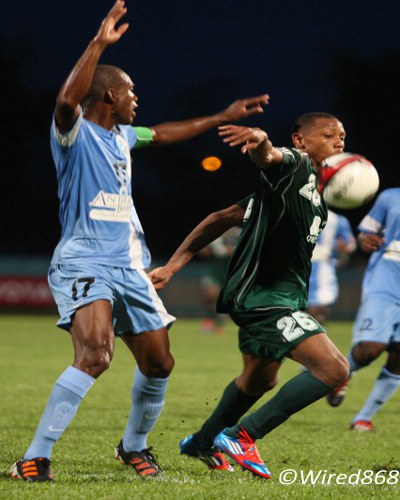 No Trinidad and Tobago player got the chance to participate in the 2014 Caribbean Combine after the Trinidad and Tobago Football Association (TTFA) failed to forward any names to the Caribbean Football Union (CFU) for consideration.
Rijssel made the most of his break so far and W Connection owner David John Williams told Wired868 that he agreed to let his attacker go to Seattle for two weeks without a guaranteed contract. MLS officials contacted Williams by telephone yesterday.
"Stefano goes into training camp (at Seattle) this weekend and we will take it from there," said Williams, who is considered to be a tough negotiator for his players. "The training camp will be for two weeks and then they will make an offer. The MLS did contact me yesterday to work out some parameters for if Seattle signs him."

Rijssel, who is under a long-term contract with Connection, came on as a second half substitute for the "Savonetta Boys" against San Juan Jabloteh at the Marvin Lee Stadium in Macoya last night and set up a stoppage time goal for Joevin Jones in his team's 4-1 Pro League win. Connection is unbeaten after 11 Pro League games and 12 points clear of second placed North East Stars although the latter club has a game in hand.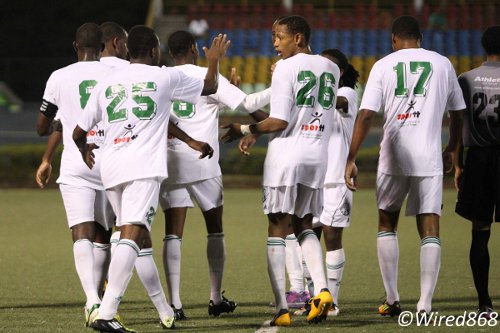 Last night's fixture might be Rijssel's last Pro League game for the foreseeable future and Williams is confident that his player will make the grade in the MLS. If successful at Seattle, he will become Suriname's first MLS player while he would join a club that averages a League-high 43,000 spectators per match.
He would hope for more success than Connection's last two exports to the MLS. Brazilian left back William Oliveira played just eight games for Chicago Fire in 2007 while Trinidadian utility player Andrei Pacheco never got a game at Columbus Crew.
Williams, whose marquee transfer remains Stoke City forward Kenwyne Jones, said he prefers to send his top talent to Europe but suggested that his stance on the MLS might be softening.
Had the TTFA asked him to submit a player to be assessed by MLS scouts, the Connection boss said he would have probably sent skilful 19-year-old midfielder Jomal Williams rather than dynamic 19-year-old winger Neil Benjamin Jr, who had a two month stint with Genoa two years ago.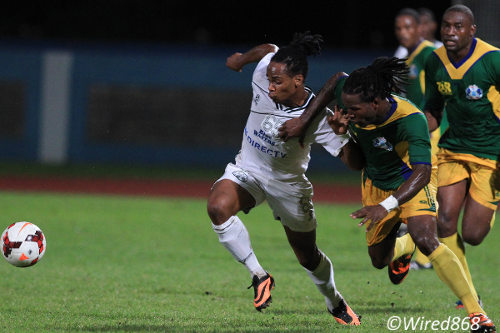 "In Europe, the market is bigger and, once you are playing in a top division, it is easier to move," said Williams. "I am thinking about Europe for Benjamin because of his pace and he has already spent time there. But maybe I might start to warm to the MLS.
"There seems to be a little more money and flexibility in MLS contracts now."
The MLS has hired 33 Trinidad and Tobago since its inception—only Jamaica exported more talent from the Caribbean with 39 players—while the US has shopped for professional talent from the tiny two island republic since the early 1970s when the likes of Steve David, Everald "Gally" Cummings, Warren Archibald, Leroy De Leon and Lincoln "Tiger" Phillips were all NASL All-Star players.
At present, only three "Soca Warriors" ply their trade in the MLS. Defender Carlyle Mitchell represents the Vancouver Whitecaps while Kevan George and Keon Daniel are employees at Columbus Crew and Philadelphia Union respectively.
Related story: TTFA bungle denies local starlets of MLS opportunity. Click here.