Letter to the Editor:
I am writing to express my disappointment in the support offered so far to Akeem Adams, the 22-year-old national footballer who suffered a massive heart attack in Hungary, where he plays for Ferencvaros.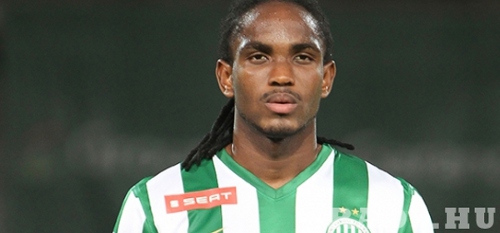 After the removal of his damaged heart, Akeem was placed in a coma while being fitted with an artificial heart. As Akeem battled for life, he developed circulatory problems, which lead to another life-saving operation and resulted in the removal of his left leg below the knee.
Akeem is still fighting to rebuild his strength in order to undergo a heart transplant.
Akeem's club, Ferencvaros, has behaved impeccably, covering all medical costs and flying out Akeem's mother, Ancilla, and brother, Akini, to Hungary. The club even went as far as to invite Akini, a goalkeeper with Point Fortin Civic, to train with its first team to maintain his fitness (but also, I suspect, to help relieve the stress of sitting by a hospitable bedside).

The support in Hungary for Akeem has been wonderful with supporters from other clubs, some of whom are fierce rivals of Ferencvaros, donating not just money but blood.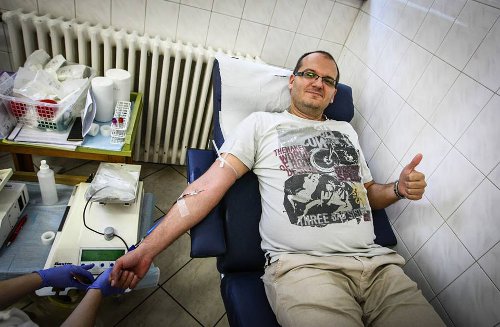 In contrast, what has Akeem's home nation done to support him?
Certainly, the Trinidad and Tobago Football Association (TTFA) moved quickly to get behind their fallen warrior. General Secretary, Sheldon Phillips, rushed to announce that there would be special tee-shirts available and a section of Hasely Crawford Stadium would generate funds for Akeem at the Trinidad and Tobago versus New Zealand international game.
There has been controversy surrounding this fundraising effort, which saw $72,300 raised by TTFA. The questions concerning the tee-shirt sales will be dealt with elsewhere, but the effort to raise these funds should not be discounted. For who else has taken the time to support Akeem?
DIRECTV W Connection, one of Akeems' former employers, donated their $10,000 prize money from the Pro League's Digicel Charity Shield match. The SocaWarriors.net website, a gathering place for local and overseas T&T football supporters, presented a $12,000 cheque to Akeem's agent, Dion Sosa, which was money raised by individual donations from across the globe.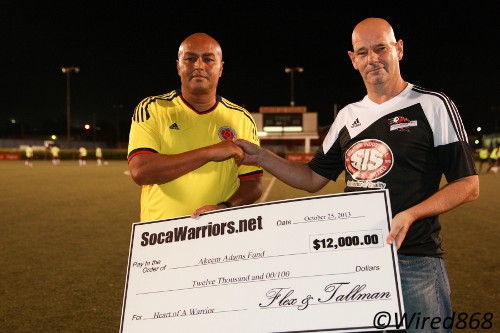 Central FC, Akeem's last domestic club before his move to Hungary, will present a cheque this weekend for $15,000, which is money donated by the players from their First Citizens Cup winners' bonus and matched by coach Terry Fenwick and the club management.
Central FC has also offered to create a salaried position with the club, funded by their main sponsor, SIS, for Akeem, once he returns to good health, and should he choose to accept it.
A trust fund has been created and there have been some individual donations plus promises from some corporate entities, but that's it.
Just $110,000 raised for a young lad fighting for his life halfway across the globe.
He is our kinsman who represented us in over 100 youth international football matches, and seven full internationals; a young player on the cusp of becoming a regular in the senior team, yet he is receiving more support and, yes, more love from Hungarians who he has known for less than six months.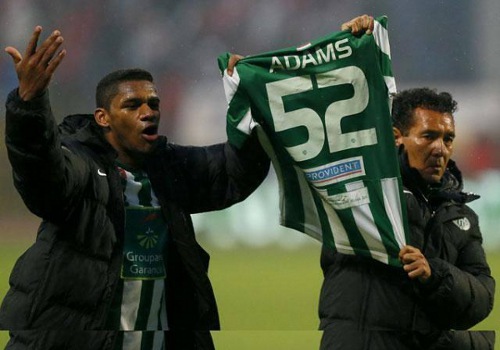 Where is the government? Where is corporate Trinidad and Tobago?
We are very quick to reward winners, swamping them with cash and medals and houses and a plethora of freebies. And don't get me wrong, those people who fly our flag high in foreign fields deserve to be rewarded. But there must be some balance.
We cannot tell our children that winning is all. Playing the game is the most important factor and winning is a bonus.
I don't advocate prizes for coming last, but dedicating your life to the pursuit of excellence does deserve some recognition.
And when we have a fallen soldier, like Akeem, we must reach out.
It is shocking and perhaps distasteful to say this but, if Akeem had died that day, I'm betting we would have seen an outpouring of sympathy from politicians and businesses fighting to outdo the next with their commiserations and bottomless charity.
Well, Akeem ain't dead, coz he's a fighter. We built him that way, infused with the warrior spirit, fueled by soca, calypso and pan in his blood.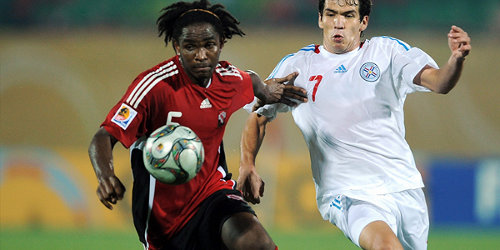 But he needs help now.  So let's see some action.
It doesn't have to be money; get inventive!
Why hasn't Digicel or bMobile sent Akeem's family free call cards? How much must it be costing for the daily transatlantic phone calls, not just to pass news, but to maintain the ordinary day to day commitments of family life?
Has the Department of Health contacted the medical staff in Hungary? Can we provide blood? A donor heart?
Has anybody asked?
Who has visited Akeem in hospital to represent the Trinidad and Tobago government? Anyone?
There are dozens of Trini footballers living in Europe, many of them teammates of Akeem. Has the Ministry of Sport asked one of those players to visit Akeem and send our love? Why hasn't one of our ambassadors in Europe made contact?
What about our national pride and diplomacy? Surely our Prime Minister could find time to make a call to Hungarian President, János Áder, thanking him for his country's love and support for Akeem?
Let us get off our butts, be creative and find ways to show the support of our nation for our fallen son. Let us show the world that we won't abandon our warriors.
Akeem may be far away, but let him remain in our thoughts until we can bring him back home.
Editor's Note: Fluminese playmaker Deco, a two-time UEFA Champions League winner with Porto and Barcelona, has auctioned his signed club shirt to raise funds for Akeem Adams.
The Brazil-born Deco has 75 caps for Portugal and played in two World Cups and two European Championships. He is also a former UEFA Club Footballer of the Year and the only player to win UEFA Midfielder of the Year for two different clubs.