Sport Minister Anil Roberts offered to resign, with conditions, on the TV6 Morning Show on Tuesday. So far, so interesting. Not surprisingly, the problem lay in the thought process.
Roberts, who is also the D'Abadie/O'Meara MP, vowed to leave public office if a series of emails allegedly sent between the Prime Minister, Attorney General and other Cabinet members and advisors are proven to be genuine.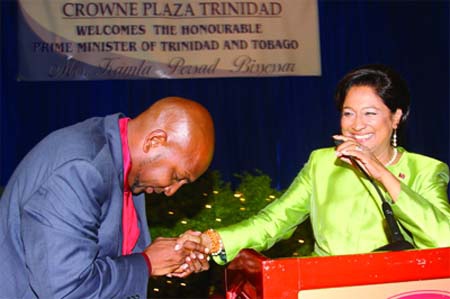 "If it comes out to be genuine, I would resign within five minutes, five minutes of independent forensic expert stating categorically that those e-mails are genuine," Roberts told Morning Show host Fazeer Mohammed.
Focus, Anil, focus. The reason you should walk the plank is because: you failed to account for over $12 million in taxpayers money to the Auditor General, the Ministry of Sport continuously fails to complete projects and cannot even maintain the stadia already under its care, your Ministry has created its own URP-type set-up with the scandalous Life Sport program and you and your Permanent Secretary insult the country's athletes and pick fights with administrators while sporting bodies go unassisted.
Mr Live Wire thinks Anil should be responding to the Auditor General's report that all but accuses his Ministry of fraud; not discussing emails that may or may not have been sent by the Attorney General.
Don't fake ADD. Anil, you're not IT. Stop trying to fool we; and do what's best for T&T.
Sans humanité.