One day, there will be public relations lectures on the worst response humanly possible to an embarrassing media report.
It will go like this: blame your second-in-command, defend yourself with lies that can easily be cross-checked, call critics haters and insist that it wasn't really a mistake anyway, based on the most brazen assault on logic since Faris Al-Rawi claimed he couldn't identify his children in a photograph and Anil Roberts forgot what his own face looked like.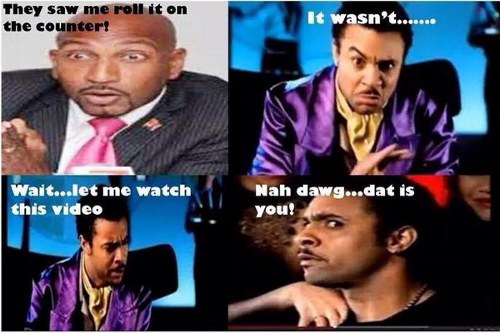 Public relations experts will call it "The Darryl Smith defence." And, in this case, the word 'defence' is meant to be ironic.
It is hard to know where to start with Smith's absurd response to criticism of the Sport Ministry's $91,910.43 bill for a dozen officials to visit Tobago to present a solitary trophy at the THA Sports Awards.
But his attempt to hide behind Permanent Secretary Natasha Barrow by claiming that he had nothing to do with the guest list was particularly comical—for more reasons than one.
Save the women and children? Steups! At this point, even Barry could give lessons to 'Princess' Darryl on manly responsibility.
Veteran journalist and blogger Sharmain Baboolal, who broke the story in the first place, was quick to point out that Smith was telling 'porkies'. The request to include three uninvited ladies on the trip—Melissa Assam (the executive assistant to the PS), Cindy Cupid (the Minister's personal assistant) and Kate Balthazar (part-time communications officer, part-time hand-rest for the Sport Minister)—had indeed come from Smith's personal secretary, Maria-Elena Phillips.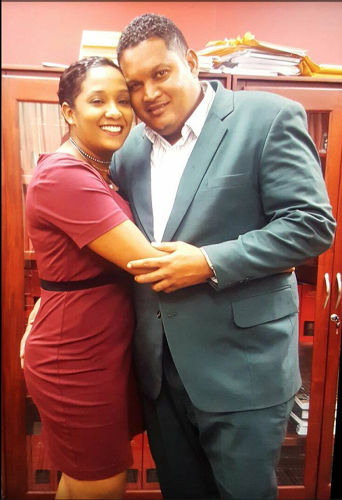 Remarkably, Baboolal didn't need to introduce a new document to prove Smith's whale of a lie. She merely showed an extra paragraph on the same damn document that Smith already knew was in her possession.
It was as if Smith, a former St Mary's College student, was trying to single-handedly dismantle the gloss of a "prestige school" education.
The fact that Kate's plane ticket was booked before the formal request was made to Barrow was further evidence of who is pulling the strings—and anything else he can get his hands on—in the Sport Ministry.
Prime Minister Keith Rowley appears to have taken note and acted swiftly. And sources suggest it could lead to a titanic parting of ways for Smith, a married father of four—albeit now in the midst of divorce proceedings—and Kate.
Does the heart go on? Not if Rowley—or, as DiSmith might now refer to him, the 'Cockblocker-in-Chief'—has anything to do with it.
Mr Live Wire can only hope that the Prime Minister will quickly find a way to keep the Treasury as far out of harm's way as Kate's derrière.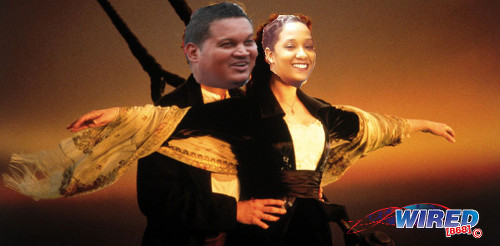 So, if she is taken away from Sport, which Ministry would provide refuge for a vibrant young woman who allegedly is not put off by married Diego Martin MPs with large families?
Mr Live Wire cannot confirm that Sharon Rowley is sharpening her three-canal.
Of course, the Prime Minister could just move Smith and save the Public Service from having to find safe houses for female Sport Ministry employees. Tick tock…