Ex-FIFA Vice President Jack Warner told yesterday's Sunday Guardian that he does not own the Dr João Havelange Centre of Excellence in Macoya. Prior to that on Friday, the current Minister of Works and Infrastructure also told CNC3 that the multi-sport complex was a gift from former FIFA President, Havelange, to the Caribbean Football Union (CFU), a denial which was published in the Trinidad Express newspaper.
In both cases, Warner was less than honest.
Ever since its construction in 1998, the Centre of Excellence has belonged to Warner; the closest CONCACAF has ever got it to its deed was when the Chaguanas West MP needed a guarantor for a mortgage on the property.
In fact, the facility belongs to the Trinidadian three-times over as the ownership is split between himself and two of his companies, CCAM and Company and Renraw—'Warner' backwards—Investments. Warner's wife, Maureen, is the only other director at both companies.
At last week's CONCACAF Congress in Budapest, Hungary, that officially unveiled the Confederation's new president, Jeffrey Webb, there was a supposedly stunning disclosure that the Centre of Excellence—valued between US$22.5 and US$25.5 million—belonged to Warner.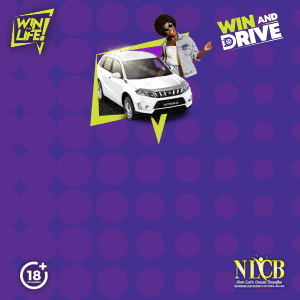 FIFA President Sepp Blatter further alleged that the venue was improperly signed over to Warner's family at some point and claimed the governing body would take legal action to reclaim it.
All three parties were, Wired868 can reveal, at best frugal with the truth.
Warner, according to a CONCACAF source, was correct in claiming that the Centre of Excellence was Havelange's gift to the Caribbean.
It is believed that the 96-year-old Brazilian administrator, who resigned from the International Olympic Committee (IOC) last December to avoid punishment over an unrelated bribery scandal, gave Warner US$2 million to start the complex although Wired868 could not verify that figure.
However, Wired868 can confirm that the main piece of property on which the Centre of Excellence now stands was purchased from business magnate and Guardian newspaper owner, Anthony Norman Sabga, on 7 October, 1998 when Sabga and fellow director, Michael Kelvin Mansoor, handed over their shares to Warner and Renraw Limited.
By then, a full two years had passed since the Ansa Mc Al Warehouses Limited at Light Pole #17 Macoya Road, Tunapuna had changed its name to the CCAM and Company Limited on 11 June, 1996.
On 26 September, 1996, the venue became the C.O.N.C.A.C.A.F. Centre of Excellence and, on 18 January, 1999, it was re-christened the Dr João Havelange Centre of Excellence.
Despite the title, there is no documentary evidence to link the venue to a sporting body apart from when Warner needed a guarantor.
On 18 September, 1998, Renraw Investments and CCAM and Company took out a $2 million mortgage with First Citizens Bank and CONCACAF was listed as a borrower along with Renraw, CCAM and Warner.
Warner had a lot of signing to do. He authorized the transaction on behalf of Renraw, CCAM, CONCACAF and himself.
Kenny Rampersad, who runs an accounting firm that served as auditors for the TTFF, CFU and CONCACAF over the years, signed as Secretary for Renraw and CCAM. And Harold Taylor, who recently ran an unsuccessful campaign to become CFU president at Warner's behest, signed as the Confederation's Assistant Secretary.
There was more signing to be done on 4 June, 2007 when CCAM and Renraw took out an $11 million mortgage—just five months before the general election and with Warner as a United National Congress (UNC) financier.
On this occasion, Patricia Modeste signed as secretary for Warner's companies while suspended CONCACAF Vice-president Lisle Austin, a Barbadian, signed on the Confederation's behalf as a borrower.
Austin told the Barbados Nation newspaper he was led to believe that the mortgage was to get the CONCACAF facility a new roof.
Controversy surrounds another Warner loan made that year.
Businessman Krishna Lalla claimed that he loaned the UNC chairman $13,531,095 between 9 October and 1 November, 2007 and his lawsuit, which is currently before the Privy Council, was filed against Warner "trading as Dr João Havelange Centre of Excellence, Renraw Investments and CCAM and Company."
This was reported in all three daily newspapers in May 2012. Yet, two of those papers, just a month later, printed Warner's denial of ownership of the Centre of Excellence without contradiction.
Suggestions from Blatter and Webb that they were in the dark about the ownership of the Macoya facility should also raise eyebrows. There is, one feels, some merit in Warner's claim that the pair was playing politics.
Blatter argued that Warner acted improperly by using CONCACAF as a guarantor and he aims to prove that in court. But ex-FIFA General Secretary Michel Zen-Ruffinen went to great lengths to prove that Warner should be investigated in a 21-page document that was handed to the FIFA president in April 2002.
Blatter did nothing.
Last June, Warner quit all his football posts after being fingered in a bribery scandal that aimed to unseat Blatter and FIFA subsequently ordered him to keep his distance from anything related to the sport.
If Blatter felt the Centre of Excellence was FIFA property, why did he take this long to attempt to commandeer the facility?
And, if Warner felt the venue was property of the CFU, why did he not hand it over when he resigned?
Webb, who has served as the deputy chairman of FIFA's Internal Audit committee for the past nine years, might also have to explain why he never noticed that FIFA was paying rent to house its Developmental Office at its own property in Macoya.
Wired868 asked Warner, via email, why he has denied ownership of the Centre of Excellence and to explain the paper trail that links the venue to his own businesses.
He has not so far responded.