The Trinidad and Tobago Football Federation (TTFF) was subjected to a new low this morning as 15 policemen swooped down on its Dundonald Street headquarters and seized removable assets.
The early morning raid is a result of the TTFF's failure to honour a High Court order to pay 13 of its former 2006 World Cup players a second interim award of $4.6 million (US$724,000). The figure was due on 18 October 2011 but the TTFF did not pay and failed to satisfy the players that payment was imminent when legal representatives for either party met before Justice Devindra Rampersad in the Port of Spain High Court on 12 January 2012.
The players responded with a court-appointed marshall.
Brent Sancho, Cyd Gray, David Atiba Charles and Anthony Wolfe accompanied the marshall and policemen to Dundonald Street. Acting TTFF President Lennox Watson asked the players for one hour to come up with the money at around 10.15 am. However, he failed to meet the final deadline.
"The TTFF had hoped that 2006 World Cup Local Organizing Committee (LOC) accounts of which Mr. Warner was the sole arbiter," stated a subsequent TTFF release, "would have been reconciled and payments would have been made to the players. This unfortunately has not occurred. "The TTFF on its own does not have the resources to fulfill this request for such payment."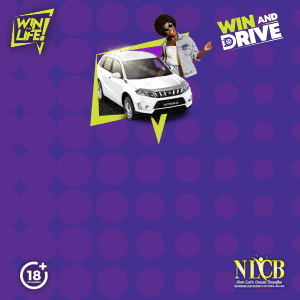 The players were told that the TTFF was tipped off about the impending raid by a member of the media and took preemptive steps to secure documents and valuables. However this report remains unconfirmed.
There was still plenty for the marshall to take, though. It took two trucks to remove computers, desks, refrigerators, microwaves, uniforms, paperwork, beer crates and other sundry items from the TTFF's base. The items are expected to be auctioned off.
Sancho, who is now the CEO of local Pro League team DirecTV North East Stars, called this morning's episode an "extremely sad day for football and Trinidad and Tobago sport" but insisted the players were left with little option.
"Just a couple of years ago, we were in the World Cup and today we are here doing this," Sancho told Wired868.com, "but we feel we had no other choice. They had every opportunity to pay this money."
Sancho claimed that over $100 million (US$15.6 million) in taxpayers' money was missing and repeated a call for government intervention. He warned that the players were not done yet, either.
"The next step is the liquidation of the Federation and after that we are going after (former TTFF President Oliver) Camps," said Sancho.
"We would still like to join (Works Minister and former TTFF Special Advisor) Jack Warner to the case. But we leave that in the hands of the judge."
Thus far, the TTFF has insisted that it would "continue to function as the elected governing body for football" based on financial assurances from Sport Minister Anil Roberts.
"The TTFF will continue its operations with focus of the National Under-23 Men's team and U-17 Women's team which goes into World Cup qualification in May," stated the TTFF. "Funds for these two teams have been guaranteed by the Ministry of Sport and therefore their programs will be continued… "The TTFF will also continue its FA Trophy competition and will host the Draw for the Round of 8 tomorrow."
The TTFF will hold an emergency meeting of its executive committee before addressing the media from 4.30 pm tomorrow at the Harvard Sports Club, Port of Spain.
In June 2006, Works Minister and ex-FIFA Vice President Jack Warner promised the World Cup players half of all revenue related to the showpiece tournament in his capacity as special advisor to the TTFF. But the "Soca Warriors" were offered just $5,644 each (US$882) and felt dissatisfied with the accounting statement presented.
Thirteen players eventually took the body to court.
The aggrieved Warriors are Kenwyne Jones, Shaka Hislop, Stern John, Kelvin Jack, Avery John, Cornell Glen, Collin Samuel, Aurtis Whitley, Evans Wise, Gray, Charles, Wolfe and Sancho. Only Jones (Stoke City, England), Samuel (Arbroath, Scotland), Wolfe (North East Stars, Trinidad) and the Vietnam-based Glen are still active players.
Almost six years since Trinidad and Tobago's historic World Cup appearance, the High Court is still unable to determine what money was banked by the TTFF.
Former TTFF President Oliver Camps filed an affidavit on 24 August 2011, which stated that: "I have no information or records for (LOC Germany) as this was (…) under the control of special advisor, Mr Jack Warner. The executive and I have made repeated requests for Mr Warner to provide accounts…"
Warner was subsequently issued an order to provide written accounts of "all income, donations, gifts, grants or benefits whatsoever and all expenditure" arising from the Germany 2006 World Cup.
His deadline to submit these accounts to the court is on Friday while the players and the TTFF return to High Court on 14 February 2012—next week Tuesday. So far, the players received one interim award of $7,040,000 (US$1.1 million) from the TTFF, which was ordered by Justice Rampersad on 25 February 2011 and subsequently paid. Their second interim award is yet to be honoured.
Warner and Camps resigned their posts at FIFA and the TTFF respectively last year while being investigated for their involvement in a bribery scandal which led to a life ban for ex-Asian Football Confederation President Mohamed Bin Hammam.