The Republic Cup National Youth Football League will kick off its 2023 season this weekend, with over 70 clubs involved nationwide and more than 3,000 young players registered. At stake are trophies, medals and TT$31,500 in cash prizes for the top three teams in each of six categories.
The 2023 NYFL features Boys Under-20, Under-17, Under-15, and Under-13 divisions as well as the Girls Under-20 and Under-16 competitions, all divided between four zones: North, Tobago, East/ Eastern Counties, and South/ Central.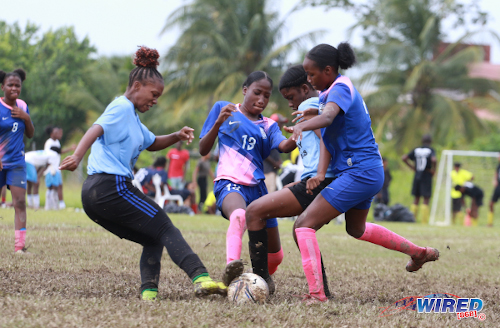 Zonal winners will be awarded trophies and medals while the top two teams from each zone advance to the national quarterfinal stage. The cash prize for the national champion, runners-up and second runners-up in each category is: TT$2,000, TT$1,750 and TT$1,500 respectively.
The NYFL will run from 4 March—the initial start date was delayed by one week—to 27 May.
The Boys Under-13 competition will feature a nine-a-side format but the others are 11v11, according to Fifa rules.

After a shortened seven-a-side event in 2022, Gateway Athletics International managing director Shem Alexander insisted, at last week's launch, that the nationwide youth competition has "returned to its full glory" with this year's 11-a-side games played in a league format.
Trinidad and Tobago Football Association (TTFA) technical director Anton Corneal also offered remarks at the event, along with tournament ambassador and 2006 World Cup player Anthony Wolfe and Republic Bank Group Brand Management manager Reena Gopaul.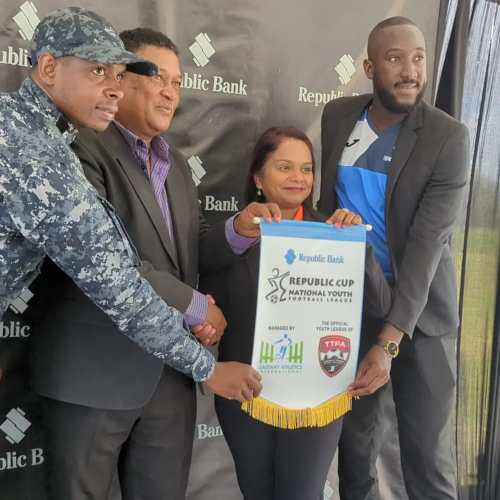 Natalie Burnette-Alfred, a senior official at Republic Bank Group Marketing and Communications, hosted the launch.
Wolfe, who is an Inter Agency Task Force officer within the Trinidad and Tobago Police Service (TTPS), credited the Republic Bank-sponsored competition for "unearthing his talent"—and launching a career that saw him move from North Manzanilla to Dortmund, with the Soca Warriors.
Corneal, who recognised the late Anthony Harford for his pioneering work with the competition, said he was happy for the TTFA to again partner with Republic Bank on the initiative.
"No one programme can develop football in this country—it is impossible," said Corneal. "We need all our stakeholders."
Fifa chief of global football development Arsene Wenger told member associations that the most important area to revive after the Covid-19 pandemic is youth football.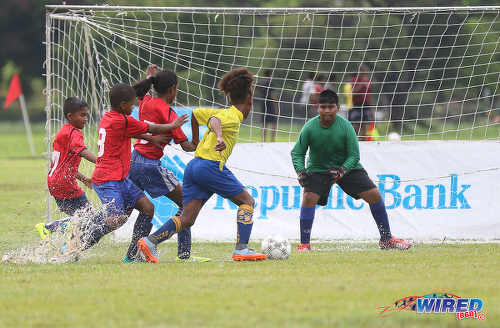 The recently concluded NLCL U19 Community Cup, which involved 16 teams and ran for roughly 10 weeks, played its part.
The NYFL caters for more players and, Corneal hopes, can help keep young players active for as much as eight to nine months of the year—once combined with the Secondary Schools Football League (SSFL).
Playing games, he said, allows players to learn from each other, socialise, and understand about winning and losing, which are all "part of the learning process".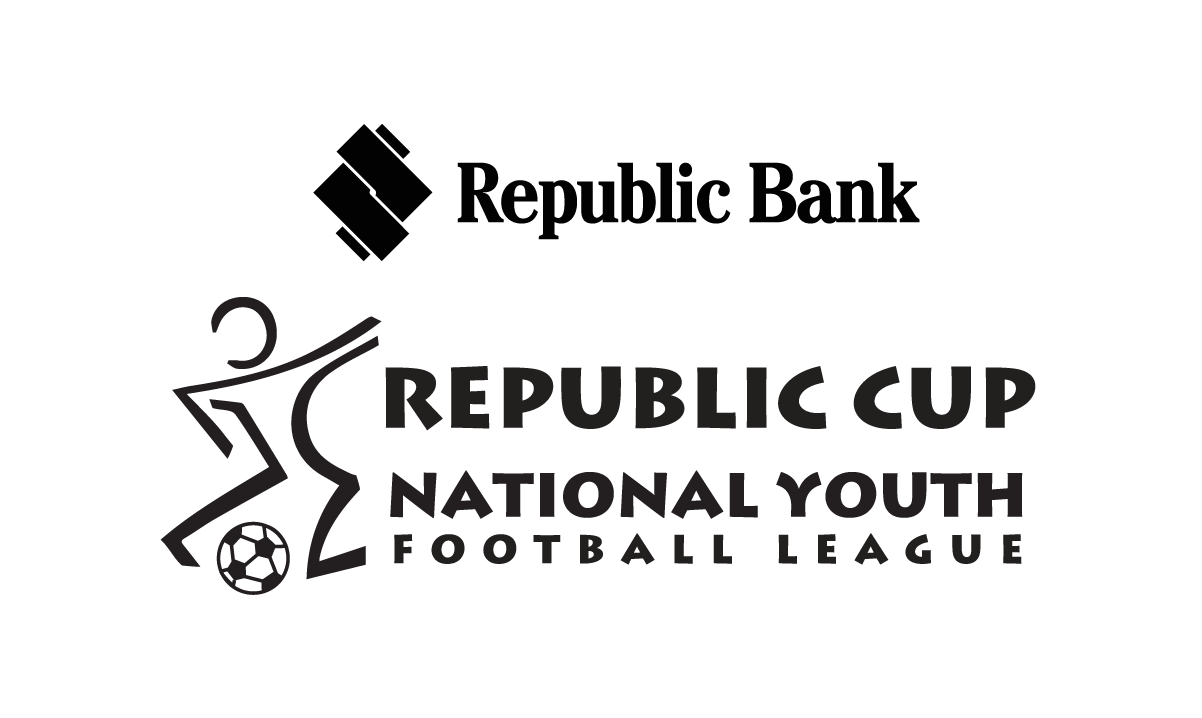 "They can't get to their true potential without this platform," said Corneal, who suggested the Fifa-appointed Normalisation Committee chairman Robert Hadad was pleased to support the venture—which, he said, was not always the care with TTFA presidents.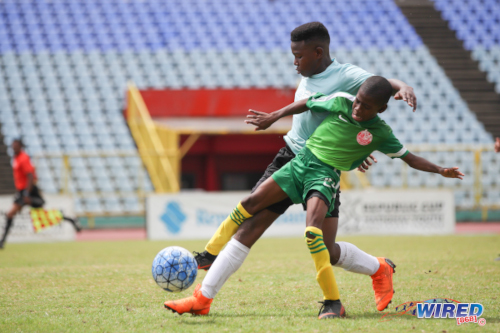 Corneal noted too that he was involved in the certification of "between 400 to 500 coaches in the last four to five years" across the two-island republic.
Tournaments like the NYFL, he said, offer such coaches the chance to show the value of their training.
Gopaul hopes that the league will provide "the impetus for continued development of quality football at national level" and "cultivate a new generation of Soca Warriors".
Sat in the audience, Trinidad and Tobago Men's National Under-17 Team captain Josiah Ochoa and Women's National Under-17 Team starlet Orielle Martin are likely to be part of the country's football future.
Corneal will hope some new talent comes to the fore after kick-off this weekend.