St Benedict's College are aiming to do the double in the 2023 Secondary Schools Football League (SSFL) season.
St Benedict's, the 2022 SSFL Premier Division champions, downed reigning National Intercol kings Fatima College 4-3 in the NGC SSFL Super Cup at the Hasely Crawford Stadium on Saturday.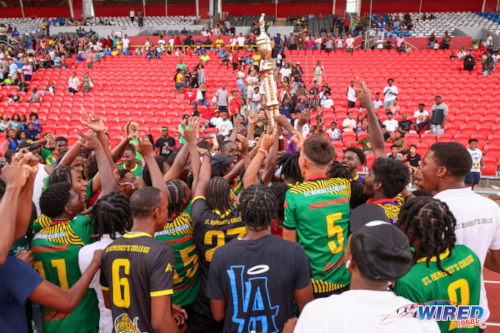 And the La Romaine Lions hope that it is a sign of things to come, as they start their 2023 Premier Division campaign away to San Juan North Secondary on Wednesday 13 September.
Wired868 spoke to representatives from southern schools, St Benedict's, Pleasantville Secondary, Naparima College, and Presentation College (San Fernando), as well as lone central representative Chaguanas North Secondary to get some insight into their targets this season:
Wired868: What are your League and Intercol targets for the 2023 season?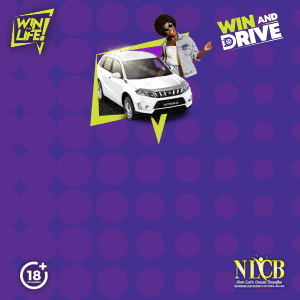 St Benedict's manager Ravi Ramgoolam: We'll continue to be grounded and very humble. We're looking to repeat winning the title and go one step further and win the [National] Intercol title.
Naparima manager Percy Samlalsingh: We're going into the season confident, going for the titles available. You're competing so you want to try to do your best. If your best means to achieve the titles, you'll accept that.
Pleasantville coach Kyle Small: This season, we have a better squad than last year so we're trying to finish middle of the pack. And, in the Intercol, we're looking to at least make the zonal semi-final. Once we get past this hurdle, we'll see what we can do.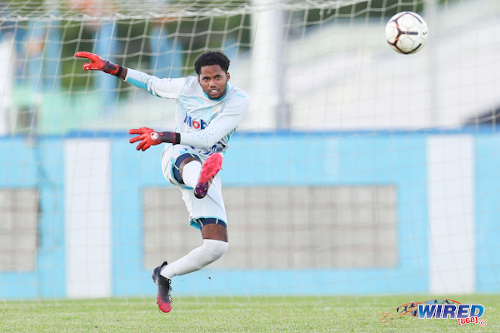 Presentation College (San Fernando) manager Roland Atwell: We want to win both titles. I think the team is in a position to challenge for both.
Chaguanas North manager Germaine Raymond: We want to retain the Central Zone Intercol title and, of course, outright this time and not in the boardroom. Right now, we're hoping to avoid relegation. We've lost a significant number of players. Our school doesn't take repeaters.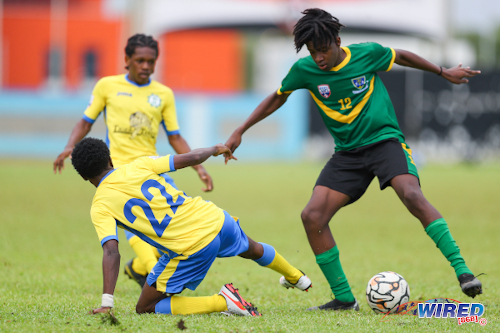 Wired868: Can you list three to five players who will be key to your success this year?
Ramgoolam (St Benedict's): Samuel Glasgow and Thane Devenish (goalkeepers), Lyshawn Morris (left-back), Josiah Ochoa (defensive midfielder) and Nasean Alexander (midfielder).
Samlalsingh (Naparima): We have some players from last year like Xarion France (attacking player), Kanye Francis (utility player), Jabari Forbes (attacking player), Jelani Calliste (defender) and Dejon Collingwood (goalkeeper).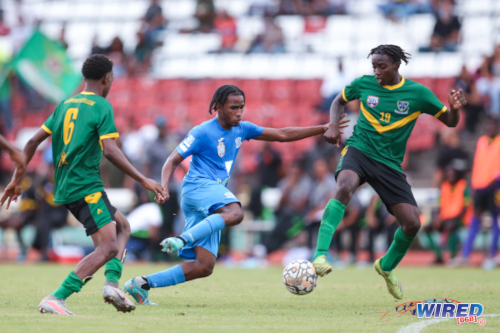 Biggs (Pleasantville): The team is as strong as its weakest link. We have some key players like Isaiah Robinson (midfielder), Kellon Williams (striker), Tyrese Phillips (striker), Desean Adams (defender) and Antonio Noreiga (defender, son of former Trinidad and Tobago defender Anthony Noreiga). We have some quality players that can make up a competent squad.
Atwell (Presentation): Goalkeeper Kanye Lazarus (from 2022), Cody Cooper (central defender), left back Duhrell Young and Caleb Boyce (striker).
Raymond (Chaguanas North): Right now, I can't give you those names. Our core team would have left. Based on what we have, I can't give you any names.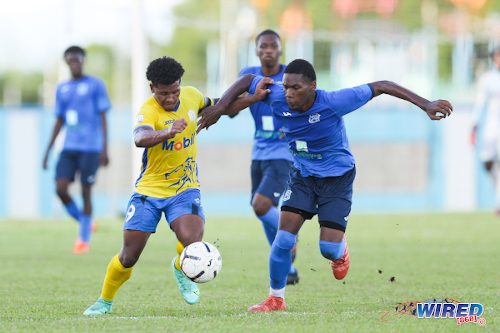 Wired868: Which team do you think will be your toughest opponent this year and why?
Ramgoolam (St Benedict's): We don't take any team for granted. It's not to say we're specifically looking at any team. We're just looking at our game plan.
Samlalsingh (Naparima): I expect the usual suspects – "Pres", Arima [North], Fatima. Everybody loves to beat Naps. I don't know about Tobago. Chaguanas North? I don't know how good they will be. But the top teams like St Benedict's and St Anthony's, I will also look at them based on their history.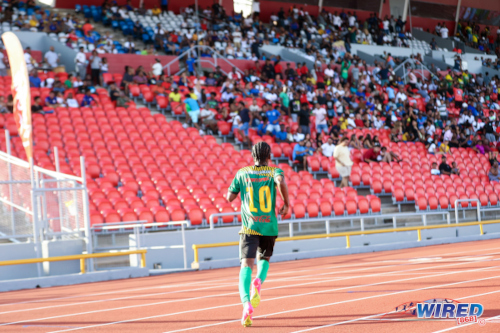 Biggs (Pleasantville): I haven't been following any team during this pre-season. I've been focusing on my team. From last year, there is St Benedict's. I think once they retain most of their squad, they'll be a force to be reckoned with—as well as Fatima College.
Presentation (San Fernando) coach Dunstan Williams: I don't have one team in mind, there are a number of teams. The two top teams from last year, St Benedict's and Fatima, and the traditional powerhouses San Juan and Naparima. Everybody is improving. We take every opponent seriously.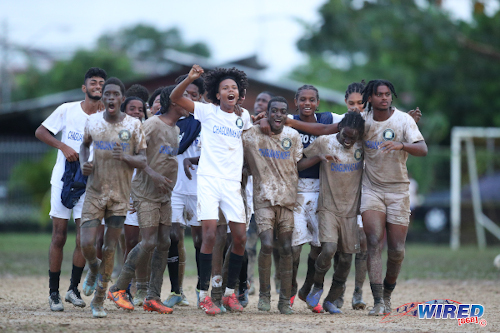 Raymond (Chaguanas North): We haven't really looked at the opponents—probably Naparima and St Benedict's. It's only three weeks since we started training. Right now, we don't know the players that we'll actually have…