The 2023 Secondary Schools Football League (SSFL) season is tentatively scheduled to kick off on Friday 8 September with an exhibition clash between defending Premier Division champions, St Benedict's College, and Intercol winners, Fatima College.
The current rulers of the local schoolboys game have changed, with perennial powerhouses Naparima College and Presentation College (San Fernando) both finishing 2022 without a trophy. However, there will be at least one return to tradition.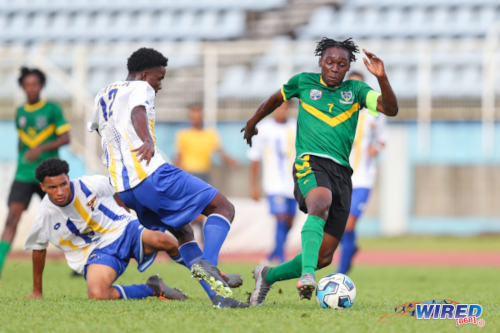 The 2023 Premier Division will see Trinidad and Tobago's 16 top flight schools return to a league format, after teams were split between two groups last year. The competition format was put to the vote at a SSFL general council meeting on 6 June—and the response was emphatic.
"We have shifted away from the groups of eight at the premiership level to one group of 16 teams, where everyone plays everyone for 15 games," SSFL president Merere Gonzales told Wired868. "So it will have the semblance of a league rather than a tournament style [in 2023]."
The opening day is still to be finalized but there is interest in an exhibition double header that also features Girls Big 5 champions, Scarborough Secondary, and Girls Intercol conquerors, Signal Hill Secondary.
Gonzales hopes to launch the SSFL season with the proposed exhibition matches in Tobago before the Premier Division gets going officially on Wednesday 13 September.
St Benedict's and Fatima apart, the 2023 SSFL Premier Division competition will comprise: Speyside High School, Naparima, St Anthony's College, Pleasantville Secondary, Chaguanas North Secondary, Queen's Royal College (QRC), Presentation (San Fernando), East Mucurapo Secondary, Trinity College East, Malick Secondary, San Juan North Secondary, and the newly promoted trio of St Mary's College, Arima North Secondary and Bishop's High School.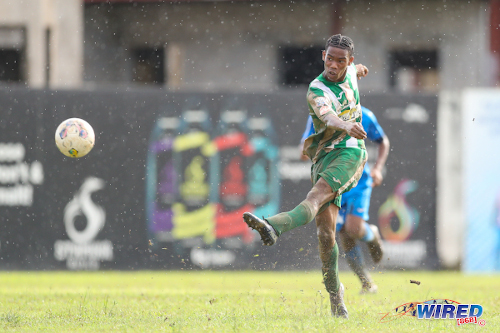 The recent general council meeting also featured a motion to reduce the number of top flight boys schools from 16 to 14 by 2024, which would have been accomplished by relegating four schools at the end of the current season while accepting only two promoted teams—through the Big Five competition for Championship Division winners.
However, roughly 85% of school representatives, according to Gonzales, voted to maintain the status quo. The SSFL president empathises with them.
"In order to bring some level of stability and sustain the credibility of the competition," he said, "and having no major issues in the past with the 16 teams […], we are comfortable with maintaining the 16 teams in the premiership division."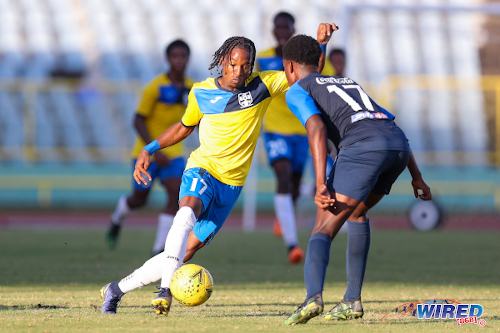 Gonzales repeated the word, stability, often. Elected during the Covid-19 pandemic on 15 April 2021, he and his entire executive were reelected unopposed at the SSFL's 2023 AGM on 27 April.
His administrative team comprises first vice-president Essiel Seecharan, second vice-president Syandene Blackman-Walsh, general secretary/ treasurer Azaad Khan, assistant secretary-administration Gerald Elliot, and assistant secretary-operations Laurence Seepersad.
An immediate priority for Gonzales is to build on what worked in 2022, which is the increased televised coverage and/or streaming of school football matches.
"Our intention, as a responsible and professional organization, is to have a level of continuity in what we do—especially when productive and meaningful," said Gonzales, as he boasted that his executive "created history" through its league coverage.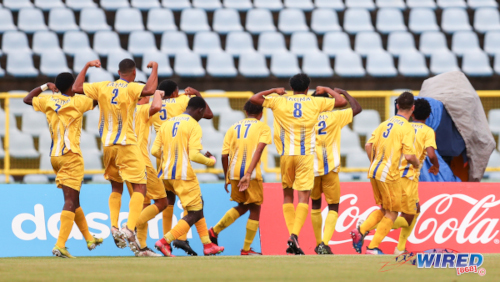 "[…] We had almost 90 percent of the games broadcast, from the Premier games straight down to [the] Form One [League]. A good percentage of that were live broadcasts but there were also some that were recorded and released about three or four days later with commentary.
"We would like to continue along that pathway, but to do that we would need a sponsor like Mr [Denis] Latiff."
Tiger Tanks CEO Denis Latiff offered TT$1 mil in sponsorship last season, which included television production. However, Gonzales said Latiff may be unable to continue in 2023 "due to serious financial challenges".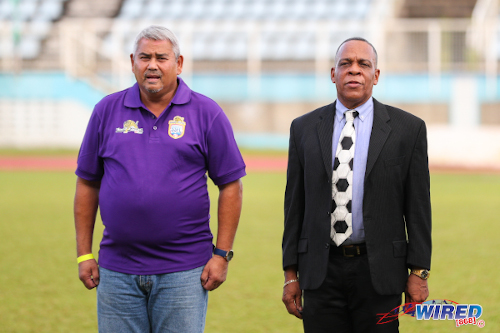 By Gonzales' estimation, the SSFL, which generally involves about 110 of the nation's 142 schools, requires a budget of $1.8 mil a year. Without a title sponsor, they will struggle to get close—but he said they still hope to address the shortcoming, with just over two months to go.
"There are several [potential sponsors] we are pursuing […] and we are making a concerted effort to ensure the present sponsors stay on board with us," he said, as he pointed to First Citizens Bank, Shell, Ascension, and Coca Cola. "We still have to find funds to absorb the costs of the entire league."
SportsMax, he said, remains keen to be involved while Latiff, who is now president of the Southern Football Association, still hopes to play a role in the broadcasting of games.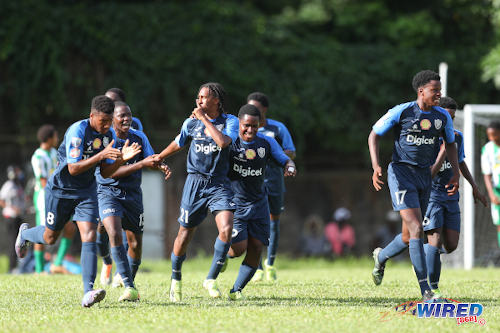 "We have to see what [Latiff] is coming to the table with and how we can work it out with SportsMax and any other media house that is interested," said Gonzales. "If we are not able to broadcast the same number like last year, we would like to still have a substantial number of games—including top of the table matches in the Championship and Girls divisions and Intercol."
For the first time in six years, the Premier Division will include two Tobago schools: Speyside and Bishop's. (Curiously, the last time that happened in 2017, both Tobago representatives—Speyside and Signal Hill—were relegated.)
Gonzales said the SSFL Fixtures Committee is mandated to create a schedule that sees each of the 14 Trinidad top flight schools visit the Sister Isle at least once, which should be a boon for Tobago football fans.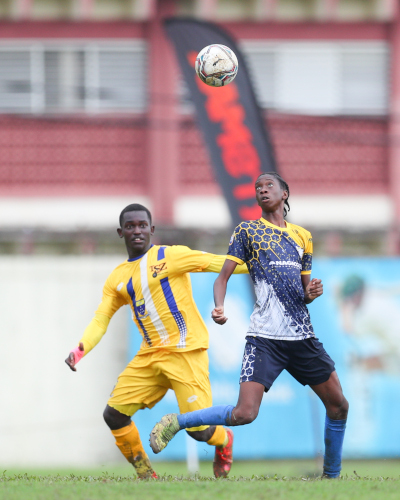 "With the movement back and forth, there is going to be a substantial increase in cost," said the SSFL president. "So two prospective sources we are seeking audience with are the Tobago House of Assembly and CAL."
Talks with THA Secretary of Education, Research and Technology Zorisha Hackett have gone well so far, according to Gonzales, and should lead to "a substantial contribution towards supporting accommodation and flights for Tobago teams".
But there has not been any headway yet with Caribbean Airlines to the benefit of Trinidad teams.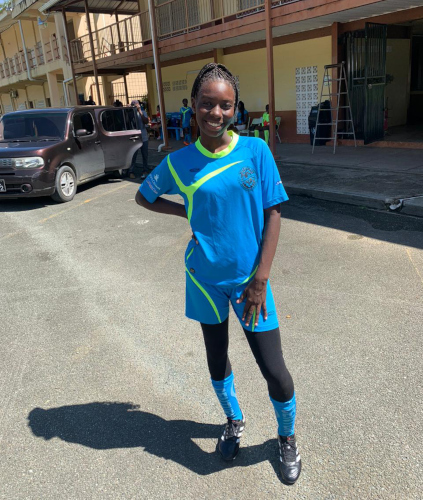 "We are hoping we can bring CAL on board with us," said Gonzales, "so we can at least access a more reasonable package."
The SSFL also aims to follow the TTFA's lead in launching a Girls Under-13 competition, so as to increase girls' participation.
"Girls who are coming from primary school are [currently] playing against girls who are 15 and under," he said.
And, not for the first time, the SSFL is targeting a new website and online registration. He blamed their previous problems in this area on "unscrupulous people who abused their position".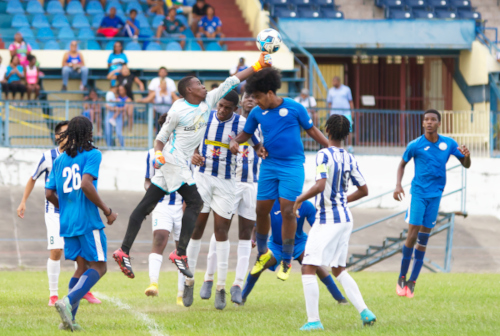 "We are aggressively working towards establishing an effective website," said Gonzales, who said their new technology partners should also assist the SSFL with a presence on Instagram, Twitter and YouTube. "[…] It is just a matter of time. We are working towards online registration, and an active, meaningful, user-friendly and positive website."
SSFL content got over 960,000 views on YouTube last season, according to Gonzales. He hopes to build on that in 2023.
There is hope too that the SSFL sees fewer postponements due to ground issues in 2023. Teams will be asked, Gonzales explained, to provide a list of first choice and alternative playing venues, while the organizing body promised to assist, when asked, to get grounds ready during the preseason.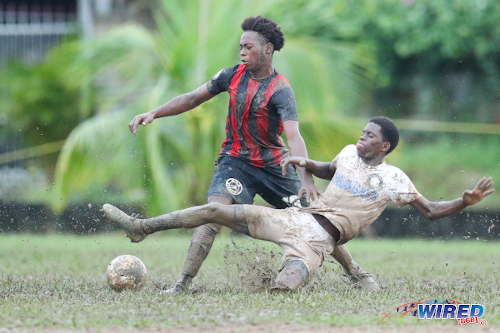 In December 2023, the SSFL season will not end with the Intercol final, if Gonzales can help it. Instead, he hopes to reintroduce a clash between the top schools of Trinidad and Tobago and Jamaica.
St Benedict's and Fatima were due to travel to Jamaica in January 2023 to participate in a four-team tournament. However, Gonzales said the SSFL failed to receive TT$250,000 promised by the Ministry of Education to absorb travel costs while Trinidad and Tobago Men's National Under-17 Team coach Shawn Cooper wanted to keep his players, as they prepared for the Concacaf Under-17 Championship in February 2023.
This December, Gonzales hopes the two top Jamaican schools travel to Trinidad to do battle here. The SSFL executive hopes to receive financial support for the venture from SporTT, as well as to offer their guests accommodation at the TTFA's Home of Football facility.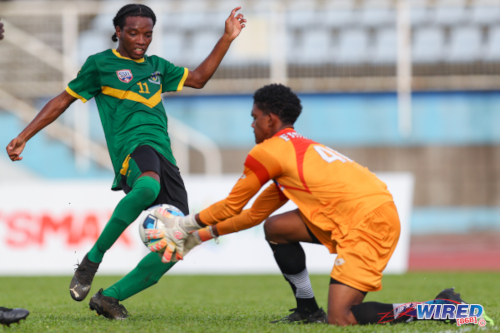 Trinidad and Tobago's league and Intercol winners will represent the two-island republic in the post-season event.
"The plan is for us to host them at the end of this season," he said. "[…] The intention is to have the game in December, one week after the Intercol final."
It would hopefully be the cherry on a successful 2023 season.